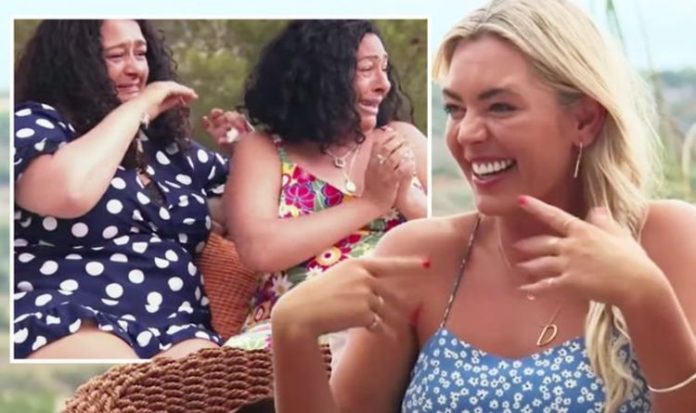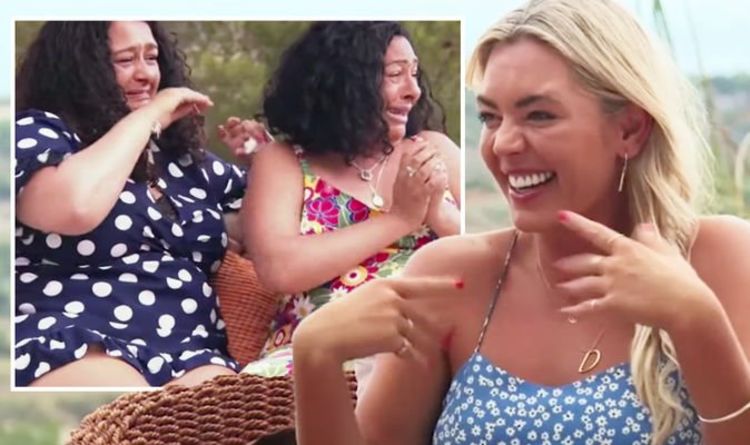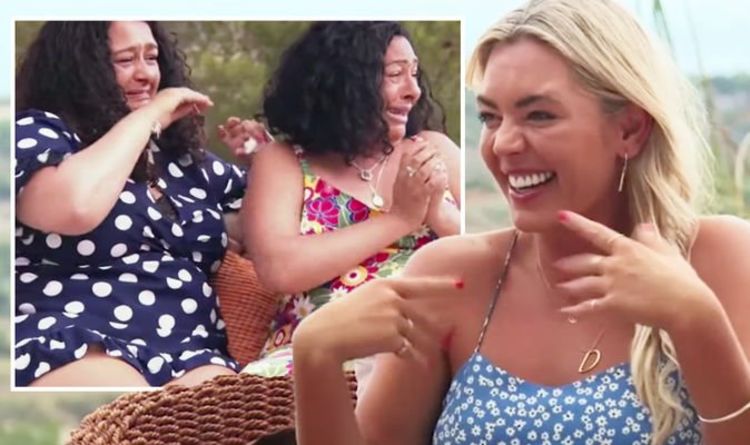 Valencia, Spain, was the location for Monday's all-new A Place in the Sun with Channel 4's resident property expert Danni Menzies the host tasked with finding siblings Sheila and Pamela their ideal property. With a budget of £70,000, Danni had a number of options up her sleeve but when the contender the sisters wanted to buy fell slightly outside their budget, all hope seemed lost. So when some last-ditch negotiations eventually secured the dream home, the waterworks began to flow.
Kicking off the search, Danni had lined up a two-bed townhouse in Oliva Old Town, complete with a roof terrace and stunning views of the old town.
And the second option also kept the trio in Oliva Old Town as Danni had lined up a three-bed townhouse that had a vast amount of space that a fourth bedroom could be incorporated into.
Properties three and four saw Danni whisk Sheila and Pamela off to Miramar and Palma de Gandia, respectively.
Miramar's three-bed apartment didn't exactly go down a treat, however, and the four-bed townhouse in Palma de Gandia also failed to impress.
READ MORE: Eamonn Holmes' GB News debut interrupted by wife Ruth Langsford
Concluding the search, Danni took Sheila and Pamela back to Olivia Old Town for another three-bed townhouse.
However, the narrow landing and worryingly unstable staircase led to the siblings ruling the final property out.
Nevertheless, they had their contender in the form of property number two – with the pair even breaking down in tears upon first viewing.
With it coming fully furnished and complete with classic decor, property number two ticked all of the pair's boxes.
They were countered with an offer of £67,250 but the deflated sisters admitted there was no way they could reach that amount.
In a last-ditch attempt, they put forward £62,000 and told Danni they'd leave it on the table as their disappointment soon became clear.
"Take a deep breath, don't get upset," Danni told the two after they put forward their final offer – but when the vendor countered with £62,500, their dismay soon turned to joy.
They snapped up the offer and landed their dream home for £62,500, prompting the two to burst into tears and an emotional Danni to also weigh in: "You're gonna make me cry!"
Tears continued to fall as the trio celebrated, with Danni telling viewers she'd "never been happier" to find a pair of house hunters their ideal property.
And those watching at home were similarly elated, with Twitter user @bramptonAP reacting to the episode: "What a great start to the season. .Two of the best buyers ever."
"Awww I'm going soft but I like these two today #aplaceinthesun," Amy Juggins said while @Fibutton celebrated: "Aww yay for them! #aplaceinthesun."
"What a lovely first episode for the new series. Such a fun pair and so much happy emotion at the end. Loved it," Sheila Wickenden echoed and @ShanghaiHannah weighed in: "Oh bless them, what a lovely episode! It's clearly more than just a house to them. How nice to have genuine people. #APlaceInTheSun." (sic)
A Place in the Sun airs weekdays at 3pm on Channel 4.
Published at Mon, 03 Jan 2022 16:38:15 +0000
A Place in the Sun's Danni Menzies in tears as sisters break down at dream buy 'Gonna cry'