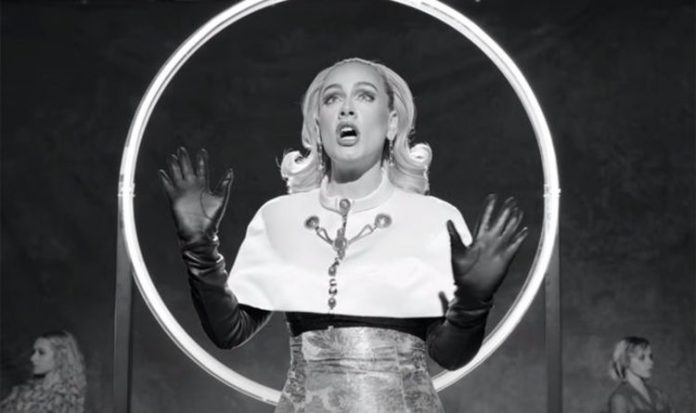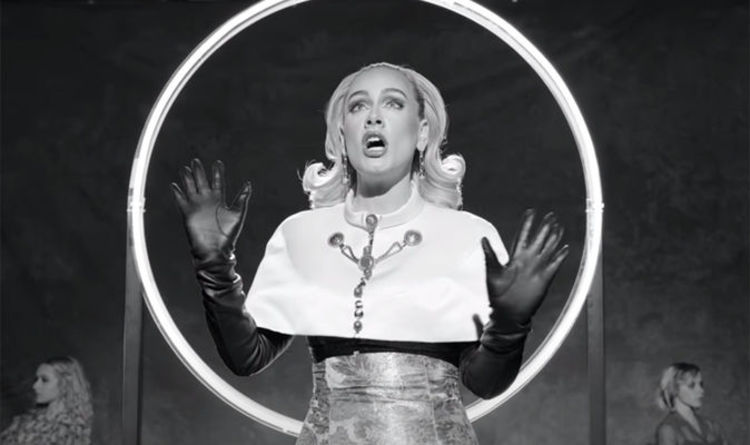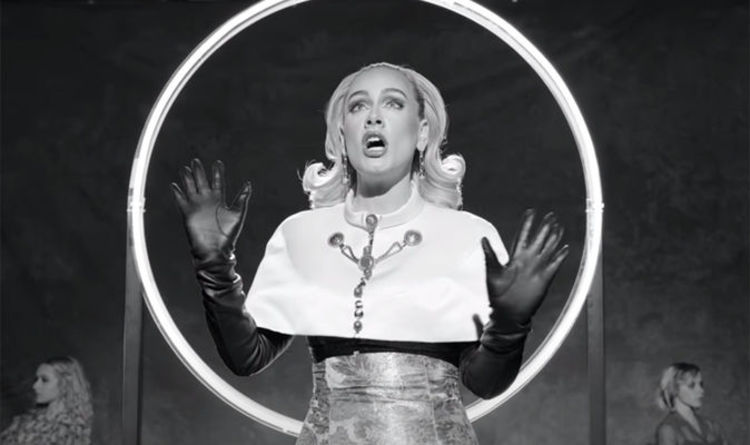 After some classic balladry on lead single Easy On Me, the London legend is back with a punchy upbeat classic that harks back to the likes of Rolling In The Deep, even using the same video director, Sam Brown. The star said: "To collaborate together again a decade later was nostalgic to say the least." Over staccato, shuffling beats, Adele also delivers a succession of signature slick looks, staying cool while dancers and acrobats dance and play around her. However, the reality wasn't quite so calm and collected when the singer saw the huge snake on set and ran out.
Adele posted the behind-the-scenes shock on Twitter: "We filmed this one on the day Easy On Me dropped, there were a million things going on all at once. But the attention to detail from the crew was borderline hilarious – thank you so much for your patience and pulling it all together it was a lot of fun.
"Although right at the end a huge python was on set so I skidaddled (sic) my ar*e straight out of there!"
The snakes, which grow up to twenty feet in length, can kill a human in minutes and then take up to an hour to swallow their victims.
The star is reported to be set to bag up to $2million for each show in a spectacular residency that will run until April. That's a cool $4million a week since the shows, as the name suggests, will only take place on Friday and Saturday nights.
Adele is in great company, with fellow legends Sting, Rod Stewart and Van Morrison all appearing at the Caesar's Palace Colosseum this year. But she remains the undoubted reigning monarch of UK music, with 30 having the biggest debut for any album in the past few years. Oh My God, indeed.
Published at Wed, 12 Jan 2022 17:25:00 +0000
Adele Oh My God video: Star flees set after spotting terrifying creature