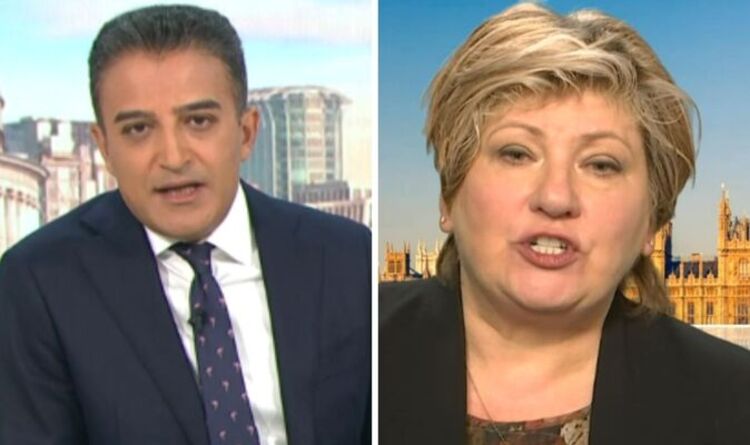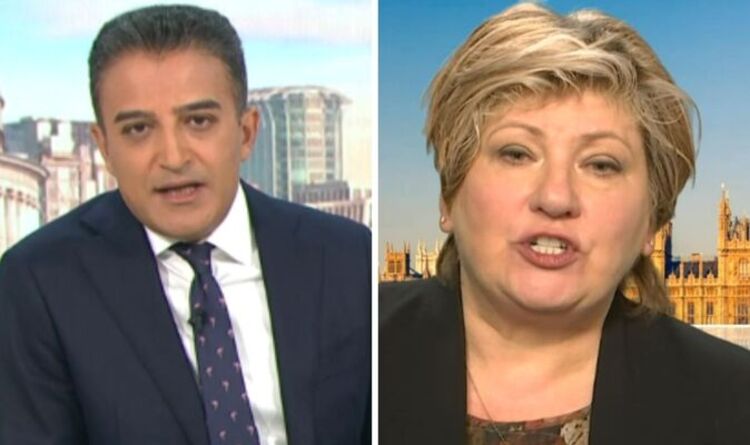 Emily Thornberry appeared on Friday's Good Morning Britain where she largely discussed whether Rishi Sunak's wife Akshata Murty, who has a non-dom status should have to pay UK tax. However, host Adil Ray was quick to point out that the Labour Party has received millions of pounds from non-dom donors and claimed the MP wouldn't have a job if it wasn't for them.
"Emily Thornberry, your party, the Labour Party has benefited hugely from the wealth from non-doms of people in the UK," Ray began.
"Lord Noon, nicknamed the 'Curry King' donated nearly £1million for Labour but gave up his non-dom status when he joined the House of Lords.
"Sir Ronald Cohen, an Egyptian-born businessman gave £2.5million in donations to Labour.
"Cohen was appointed chair of the Social Investment Task Force, so you might not even be here if it wasn't for their millions, it's kept your party going."
READ MORE: Kate Garraway overcome with emotion as she details strain on marriage
"What is the conflict of interest?" Thornberry hit back before Ray raged about the seeming hypocrisy: "This isn't the conflict that you are still you are benefiting from people who are paying their entire tax in the UK. It's the same situation that Rishi Sunak finds himself.
"He's in a relationship with somebody who's accused of not paying her entire tax in the UK, that's the same situation, isn't it?"
"It's his wife and for that reason… it's his partner that's why the ministerial code…" the MP stumbled.
"Listen, if you look at the ministerial code, it's got the Prime Minister on the front who signs it off."
"I just don't understand why Rishi Sunak thought he could keep it quiet," the MP admitted. "I just don't understand."
Kate Garraway proceeded to chip in as she said: "Let's give him the benefit of the doubt then.
"Let's say that he declared it to the cabinet office and I imagine at that point, they said, 'You're fine, you've done the right thing, you don't need to do any more'. "
"Well, he didn't say that, Kate," Thornberry cut in before Garraway asked what should happen to Sunak and his wife now.
The interview left viewers divided and many took to social media to share their thoughts.
User @PlantThe Tank penned: "Emily Thornbury clutching at straws here #GMB."
Linda wrote: "Emily Thornberry losing the plot live on air and arguing against a situation that has benefited her party over the years immensely, is quite simply a joy to watch."
While user @AnythingPosBass added: "Let's be fair, everyone will do what they can to protect their wealth. Labour are no different. It's not illegal so why does #gmb need to spend two days talking about it?" (sic)
Good Morning Britain airs weekdays at 6am on ITV.
Published at Fri, 08 Apr 2022 07:08:00 +0000
Adil Ray and Thornberry clash as he exposes Labour hypocrisy over 'non-dom' tax criticism