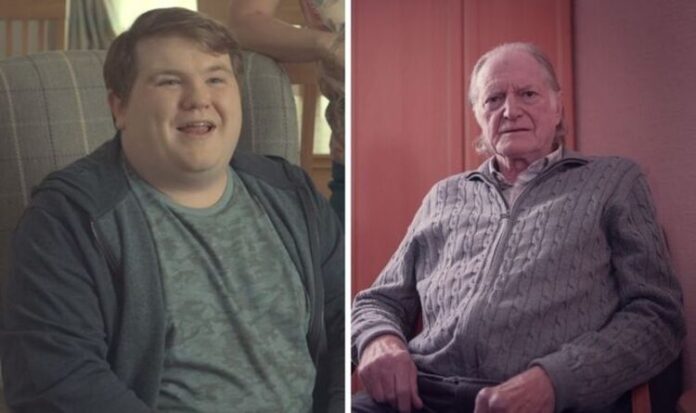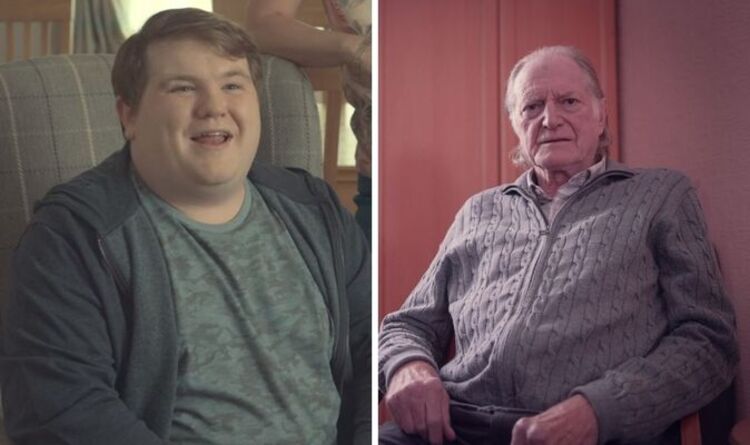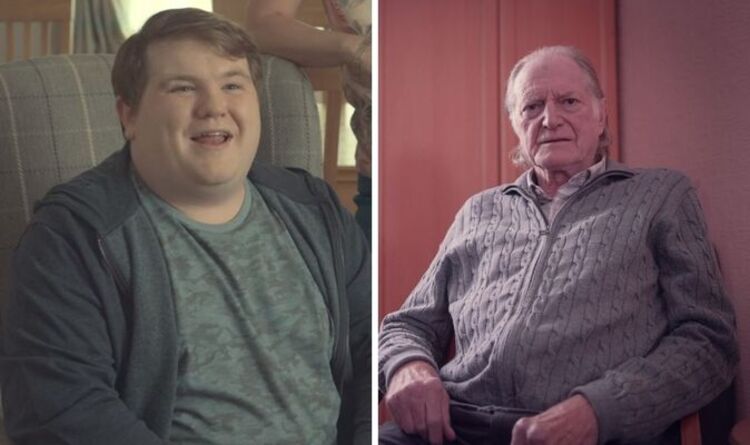 Netflix's heartbreaking British series After Life followed Tony (played by Ricky Gervais) as he attempted to rebuild his life after his wife lost her battle to cancer. Joining Tony on his journey was James (Ethan Lawrence), who was trying to find his own footing. However, the actor recently praised David Bradley for his performance as a character living with dementia.
After making his appearance in season three, James quickly became a fan-favourite for his admirable desire to find his own footing.
Alongside his buddy Brian (David Earl), the two moved in together and became a source of comedic relief for fans who had become emotionally overwhelmed by Tony's storyline.
While Tony was figuring out how to navigate through life without his wife Lisa (Kerry Godliman), he was dealt another unexpected blow.
Sadly his father Ray (David Bradley) also died in season two, which pushed Tony further into a state of depression.
READ MORE: Coronation Street heartbreak as Seb Franklin for role in Abi plot?
During an interview, on the Monday Morning Critic podcast, Ethan paid a heartfelt tribute to David Bradley for portraying a character with dementia.
When the actor was asked which scene made him emotional, overcome by options, he answered: "Oh gosh, that's a can of worms isn't it.
"It's simple but it's effective, the scene of the talent show," Ethan shared.
The actor explained: "Even though we have the moment of high comedy with me dancing around like an idiot and doing a dump on the stage, it's intercut with Sending the Clowns.
The 29-year old continued to pay tribute to David and stated: "I think he's a phenomenal actor anyway."
To which the podcast host, Darek Thomas interjected: "He's a Game of Throne legend, right Ethan?"
"Absolutely," he agreed, "And I think that moment for me, in my head was where everything coalesced, these small people, this small town, these small live but where one is in a state of euphoria dancing, another one if grieving,"
Ethan concluded: "That perfect sort of counterbalance all tying into the idea of life going on."
David Bradley is indeed a phenomenal actor whose work on television and film has spanned over four decades.
Since his acting debut in 1971, the actor has since gone on to win a BAFTA, a Laurence Oliver award as well as an Honorary Doctorate from The University of Warwick.
With some of his well-recognised roles as the irritable caretaker Filch in Harry Potter and then his role as Walder Frey in the HBO global sensation Game of Thrones.
As a result, David has become a national treasure and has solidified his legendary status in Hollywood.
After Life seasons 1-3 are available on Netflix.
Published at Wed, 09 Mar 2022 03:50:17 +0000
After Life's James star pays tribute to co-star's 'pitch perfect' performance