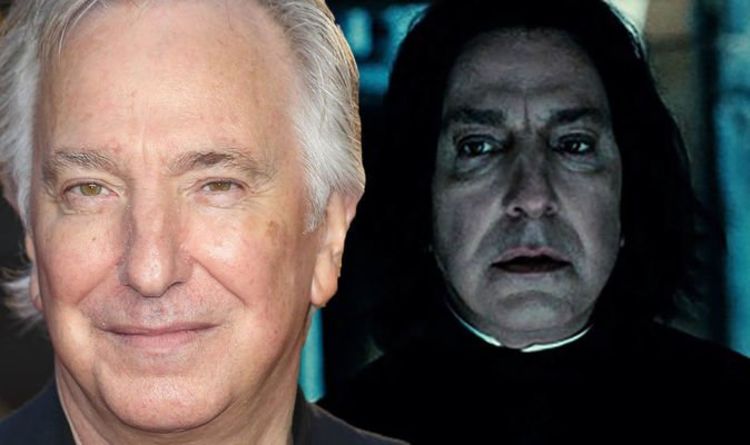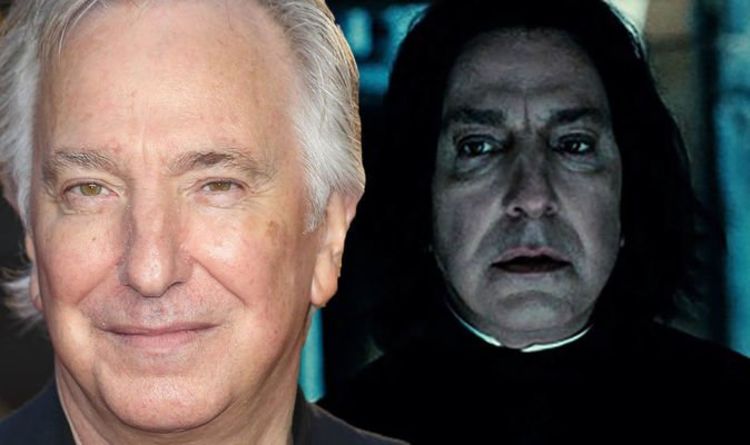 Alan Rickman was incredibly talented, though his fame came many years after he entered showbusiness. He studied acting and performed on the stage for many years before he had his breakthrough role in Die Hard in 1988. However, he is best known by a whole generation as Severus Snape – a role which he almost walked away from.
The first Harry Potter film was released in 2001 and went on for 10 more years after that.
The franchise began the careers of child actors Daniel Radcliffe, Emma Watson and Rupert Grint, while also seeing actor Richard Harris say goodbye to fans in some of his final roles.
This was the same for Alan Rickman, who played Severus Snape throughout the film franchise, who died not long after the final film.
Harry Potter and the Deathly Hallows – Part 2 was released in 2011, and Alan died on January 14, 2016, six weeks before his 70th birthday on February 21.
READ MORE: Yoko Ono: John Lennon was 'adamant' about having a child with Yoko
On February 21, 2021, Alan would be turning 75 years old.
But it turns out the ominous presence of Snape may have been something completely different, as it was revealed Alan almost left the project after a couple of movies.
His decision, however, was overturned after a couple of choice words from author J.K. Rowling, who revealed a 'secret' which helped him get on better with the character.
Speaking to HitFix, Alan spoke of how the 'secret' helped him to get on better with the character, showing how well planned out Snape was even before the later books were written.
He said in 2011: "It helped me think that he was more complicated and that the story was not going to be as straight down the line as everybody thought.
"If you remember when I did the first film she'd only written three or four books, so nobody knew where it was really going except her.
"And it was important for her that I know something, but she only gave me a tiny piece of information which helped me think it was a more ambiguous route."
Speaking to the LA Times in 2011, he gave away a little of what he had known, saying how he knew he would always be a 'double agent.'
DON'T MISS
"I knew with Snape I was working as a double agent, as it turns out, and a very good one at that."
Later, it has been revealed what the author revealed to Alan, and it was all about one simple word: 'Always.'
According to Empire, Alan was told how to Snape, there was one person in his life whom he cared for above all others: Harry Potter's mother, Lily.
As a result, when asked by Dumbledore whether he still loved her, he simply replied: "Always."
This was the secret he knew, and he may also have known about his working with Dumbledore to defeat Voldemort, but the special secret which kept him going for those years was the complexity of Snape, as he was a man trying to protect a boy for a whole number of reasons.
Harry was the spitting image of his father, James, who relentlessly bullied Snape when they were at school, with the only person to protect him being Harry's mother, Lily.
Snape knew protecting Harry was to do as Lily would have wanted, while also being forced to relive some of the hardest years of his life every time he looked at the boy.
While the complexity of the role was not revealed until much later in the franchise, the moment the truth came out, fans could appreciate the stunning work of Alan Rickman even more.
Published at Mon, 22 Feb 2021 15:23:00 +0000
Alan Rickman Harry Potter: How Alan almost quit Snape role if not for 'secret' plot