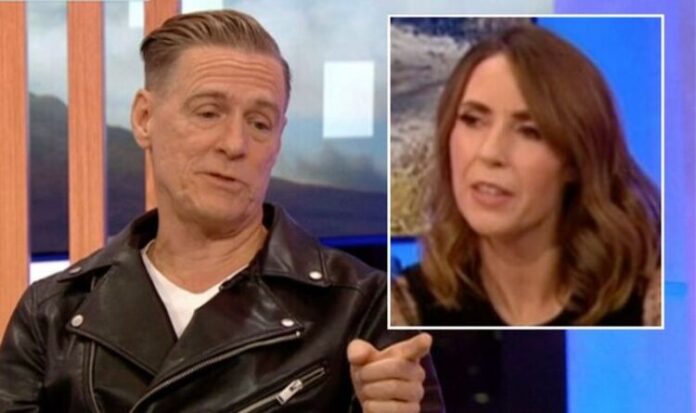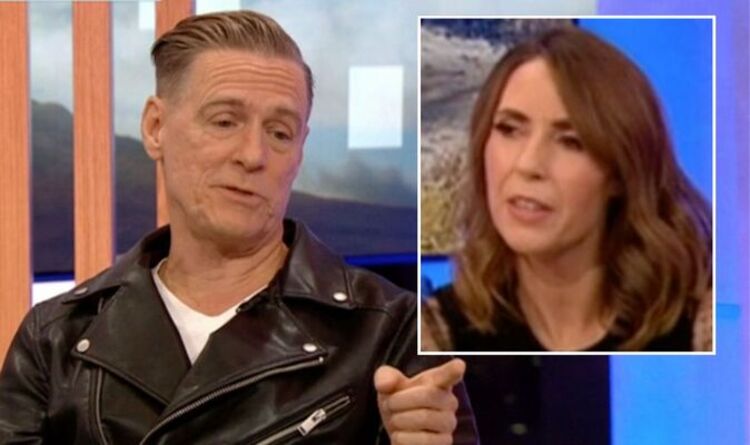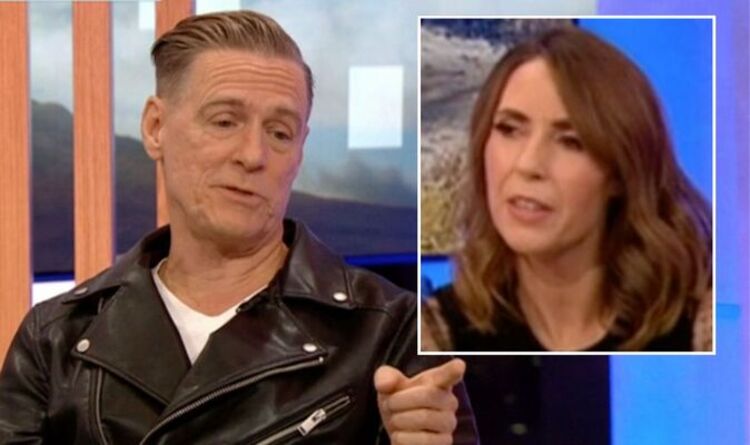 Bryan Adams left hosts Alex Jones and Ronan Keating in shock after he slipped up and dropped the F-bomb on Friday's episode of The One Show. Appearing beside Michelle Visage, the singer was promoting his new music video for Never Gonna Rain which features his mother. When opening up about his childhood, the star swore when speaking about his old headmaster at school.
He was telling a story about his 94-year-old mother when he accidentally let a rude word slip.
Speaking on the programme, Bryan explained how his mother had let him leave school at the age of 14 to start a career in music, saying: "She went to the headmaster and said, 'I'm taking my son out of school [because] he wants to join a band', and he said to her, 'You're making a huge mistake and you're a bad mother.'
"She only told me that last year."
"I said [to her], you should have taken the chart position or something, she said, 'No, f*** them,'" he said.
READ MORE:Peaky Blinders season 6: Ruby Shelby's death 'sealed' in chilling clue
The Welsh host quickly stepped in to apologise to viewers at home, adding: "There was a bit of a swear word there, we are sorry."
Bryan, unaware of what he had said, bemused: "What?"
"But your mum did make the right call because this is you debuting your first album in Vancouver in 1980," Alex continued.
A photograph appeared in the studio of a young Bryan looking fresh-faced and holding a guitar at one of his gigs.
Later on in the programme, Alex took the time to apologise for a second time at the end of his talk.
She chuckled: "Again, apologies for Bryan's loose lips."
Bryan asked: "What did I say, I just said I'm so happy it hurts?"
Fellow guest Michelle pointed out: "No, the first one!"
Published at Fri, 11 Mar 2022 19:38:00 +0000
Alex Jones steps in as Bryan Adams swears on The One Show 'We are sorry'