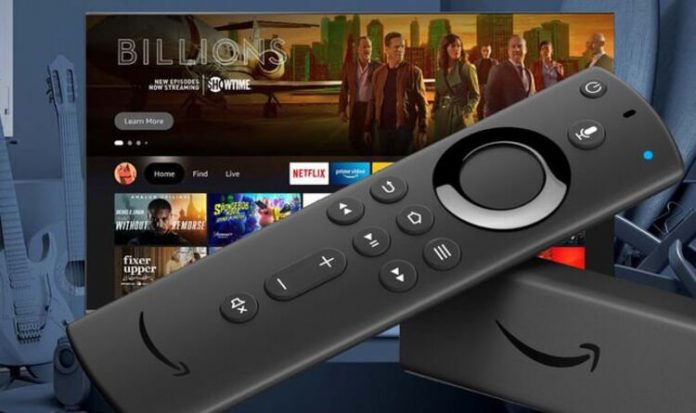 Amazon's Fire TV Sticks remain some of the most popular ways to stream shows and movies to the big screen in your home. However, if you happen to have an older model plugged into the back of your telly then you might want to consider an upgrade this week.
That's because Amazon has a huge sale on all of its latest and greatest TV Sticks with some of these gadgets reduced by almost 40 percent.
The discounts, which ends on Tuesday February 15, even includes money off the most premium Fire TV Stick 4K Max which features a pin-sharp viewing experience and fast Wi-Fi 6 technology to make sure the streaming speeds are always fully up to scratch.
You'll also find the latest Alexa-powered voice remote with dedicated buttons for instant access to platforms such as Disney+, YouTube and Prime Video.
The Fire TV Stick 4K Max, which was released late last year, usually costs £54.99 but the sale means you can pop one into your telly for just £44.99 – that's a £10 saving.
Along with that deal, there are also other offers including the entry-level TV Stick Lite which now costs just £22.99 – that's one of the cheapest ever prices.
There's also £15 off the Fire TV Stick with Alexa Voice remote and that same discount is available on the Fire TV Stick 4K with Alexa Voice remote.
HERE ARE ALL THE FIRE TV DEALS
Fire TV Stick Lite • NOW £22.99 – WAS £29.99
Includes: Basic remote control and HD streaming with access to thousands of apps, Alexa skills and channels—including BBC iPlayer, Netflix, YouTube, Prime Video, Now, Disney+, ITV, All 4, My5 and more.
SEE THE DEAL HERE
Fire TV Stick with Alexa Voice remote • NOW £24.99 – WAS £39.99
Includes: Upgraded remote control with Alexa voice assistant built in. There's also full HD streaming with access to thousands of apps, Alexa skills and channels—including BBC iPlayer, Netflix, YouTube, Prime Video, Now, Disney+, ITV, All 4, My5 and more.
SEE THE DEAL HERE
Fire TV Stick 4K with Alexa Voice remote • NOW £34.99 – WAS £29.99
Includes: Upgraded remote control with Alexa voice assistant built-in. There's also improved 4K streaming which brings a pin-sharp image to the screen. Like all Fire TV Sticks, there's access to thousands of apps, Alexa skills and channels—including BBC iPlayer, Netflix, YouTube, Prime Video, Now, Disney+, ITV, All 4, My5 and more.
SEE THE DEAL HERE
Fire TV Stick Max • NOW £44.99 – WAS £54.99
Includes: This is currently the best Fire TV that Amazon offers with this device not only capable of streaming in full 4K but also compatible with Wi-Fi 6 technology. This should mean less chance of any stuttering when watching your favourite shows.
SEE THE DEAL HERE
Published at Mon, 14 Feb 2022 17:00:00 +0000
Amazon offers big incentive to upgrade your Fire TV Stick to something so much better