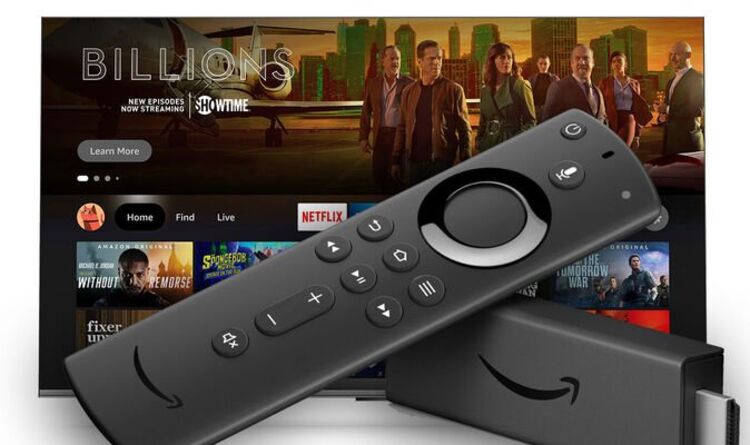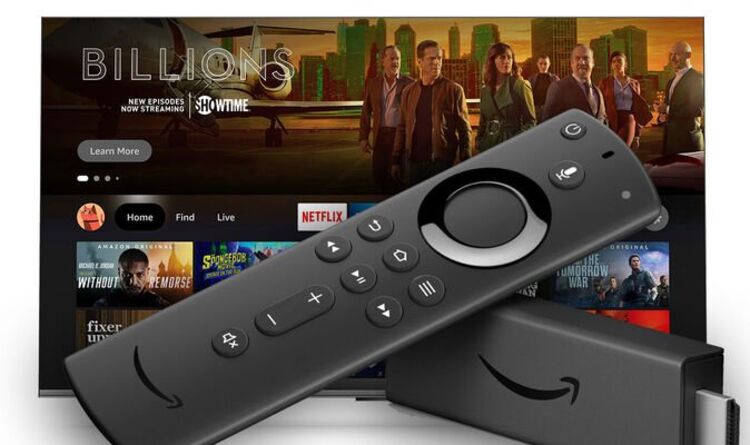 If your Echo speaker or Amazon Fire TV Stick is looking a little outdated now could be the perfect time to invest in something new. The online retailer has just launched a massive Spring Sale event which features some pretty tempting discounts including the Fire TV Stick Lite for under £20 and the Echo Dot for under £25. There's also money off Echo Dot with clock and the Fire TV Stick 4K is currently £29.99 – that's £20 off the standard price.
Those wanting the ultimate experience will also find the very latest Fire TV 4K Max slashed in price with this top of the range streaming device now just £39.99 – saving £15.
If you weren't already aware, the Fire TV Stick 4K Max not only features impressive Ultar HD picture quality but there's also improved Wi-Fi 6 speeds for buffer-free streaming and it's 40 per cent more powerful than anything Amazon has launched before.
If it's a better smart speaker that you're after then the latest Echo 4th Gen also features in this Spring Sale event with prices slashed to under £60.
It's worth noting that all of these deals are only available for a limited time so you might want to hurry to take full advantage.
Here are the best Amazon deals available during the Spring Sale event.
READ MORE: Amazon is increasing prices for thousands of customers, here's how to beat the price hike
AMAZON FIRE TV
Fire TV Stick Lite • NOW £19.99 – SAVE £10
This entry-level device features an Alexa-powered remote for easy access to content via voice search.
There's also a full list of compatible streaming apps including Prime Video, Netflix and Disney+. The Fire TV Stick Lite only offers HD quality and can't broadcast content in full 4K.
SEE THE DEAL HERE
Fire TV Stick • NOW £22.99 – SAVE £17
This standard Fire TV Stick gets an improved voice remote with dedicated streaming buttons for easy access to Netflix, Prime Video and Disney+. This device offers full HD viewing and support for improved Dolby Atmos audio.
SEE THE DEAL HERE
Fire TV 4K • NOW £29.99 – SAVE £20
If you want to watch content in stunning 4K then the Fire 4K offers the best value for money with this streaming dongle offering pin-sharp viewing for under £30. There's also the new Alexa voice remote and dedicated Netflix, Disney+ and Prime Video buttons.
SEE THE DEAL HERE
Fire TV Stick 4K Max • NOW £39.99 – SAVE £15
Launched last year, the 4K Max Fire TV Stick not only offers improved Ultra HD viewing but also faster performance thanks to a new processor and compatibility with the latest Wi-Fi 6 technology. There's also support for Dolby Vision and HDR and HDR 10+ for the very best quality.
SEE THE DEAL HERE
AMAZON ECHO
Echo Dot • NOW £21.99 – SAVE £18
SEE THE DEAL HERE
Echo Dot 4th Gen • NOW £24.99 – SAVE £25
SEE THE DEAL HERE
Echo Dot with clock • NOW £39.99 – SAVE £20
SEE THE DEAL HERE
Echo 4th Gen • NOW £59.99 – SAVE £30
SEE THE DEAL HERE
Published at Mon, 11 Apr 2022 10:36:42 +0000
Amazon sale offers a big reason to upgrade your Fire TV and Echo speaker