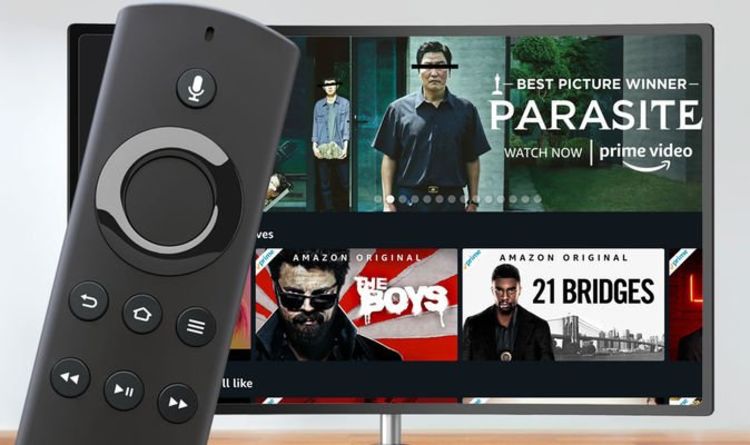 Amazon's latest Prime Video warning could put you off your next TV or movie purchase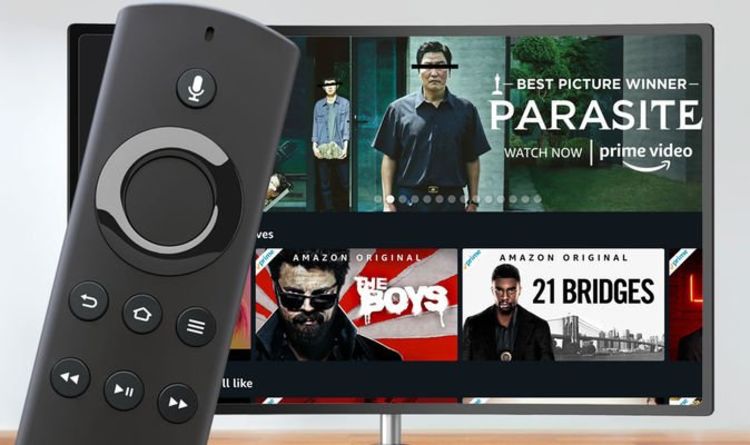 Amazon Prime Video users have been reminded about the Ts and Cs for movie and TV purchases from the leading streaming service. Amazon Prime Video is one of the biggest streaming services around, and is home to plenty of top content such as The Boys, Bosch and the recently released Borat sequel. Tonnes of unmissable content is included in a Prime Video subscription, such as this year's big Oscar winner Parasite, but there is also lots of other great movies or boxsets that can be rented or purchased with an additional fee.
If you're looking to watch the newest Hollywood hit that has only just reached streaming services then forking out a bit extra is often the route you'll have to go down on Prime Video, or other services such as the Google Play Store or Apple TV.
However, if you are thinking of purchasing something from Amazon Prime Video then there's something important that you need to know.
As reported on in a post by The Hollywood Reporter, Amazon is the subject of a new court case which revolves around movie and TV purchases on Prime Video.
The class action lawsuit was filed by Amanda Caudel back in April on behalf of her and other Californian residents that purchased video content from Amazon Prime Video from April 25 2016 to present.
READ MORE: New streaming app brings together Sky TV, Netflix, BBC iPlayer, Prime
Caudel is suing Amazon for alleged unfair competition and false advertising, and has claimed Amazon "secretly reserves the right" to stop users accessing content that is purchased from Amazon Prime Video.
And in the latest update to this case, Amazon has this week filed a motion to dismiss her motion.
Besides reportedly saying Caudel lacks standing to sue because she hasn't been injured, Amazon also pointed to the Ts and Cs which "expressly state that purchasers obtain only a limited license to view video content".
In the motion attorney David Biderman wrote: "The most relevant agreement here — the Prime Video Terms of Use — is presented to consumers every time they buy digital content on Amazon Prime Video.
"These Terms of Use expressly state that purchasers obtain only a limited license to view video content and that purchased content may become unavailable due to provider license restriction or other reasons."
Biderman went on to say: "An individual does not need to read an agreement in order to be bound by it.
"A merchant term of service agreement in an online consumer transaction is valid and enforceable when the consumer had reasonable notice of the terms of service."
The motion also said: "Plaintiff claims that Defendant Amazon's Prime Video service, which allows consumers to purchase video content for streaming or download, misleads consumers because sometimes that video content might later become unavailable if a third-party rights' holder revokes or modifies Amazon's license,.
"The Complaint points vaguely to online commentary about this alleged potential harm but does not identify any Prime Video purchase unavailable to Plaintiff herself. In fact, all of the Prime Video content that Plaintiff has ever purchased remains available."
While the "limited license" that Amazon Prime Video provides may not be news to some, it does highlight one advantage physical medium still has over digital.
Once you purchase a DVD or Blu-ray that's it, it's yours to keep and you needn't worry about it disappearing from your library at some point in the future.
Of course, conversely, digital offers plenty of advantages too – such as how easy it is to access from multiple devices and not having to worry about a disc getting scratched and impacting the viewing experience.
We may constantly get bombarded with Ts and Cs when purchasing things off the internet or signing up to things, but it's always worth going through the fine print to make sure you're happy with what you're agreeing to.
Published at Sun, 01 Nov 2020 05:01:00 +0000