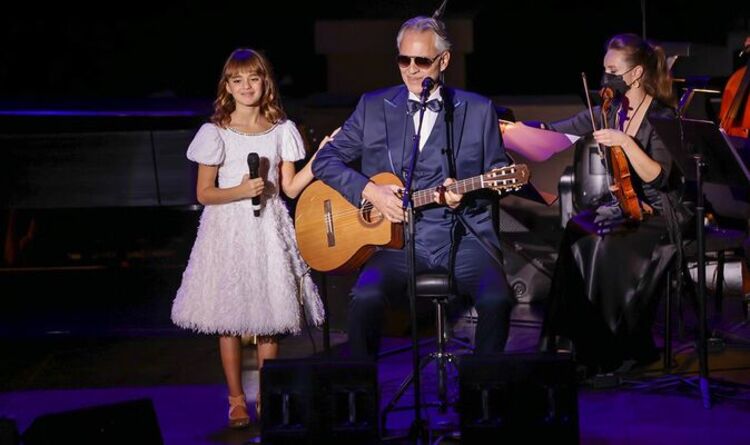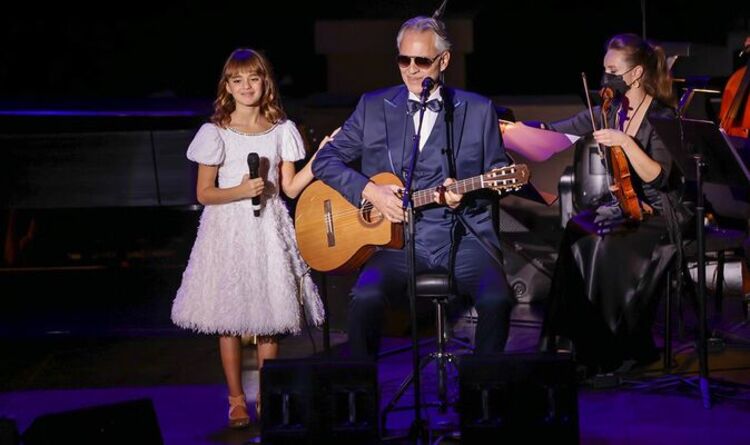 They both performed alongside Matteo in a special PBS Christmas broadcast for President and First Lady Biden last year, with Virginia even getting to sit in the Commander-in-Chief's chair in the Oval Office.
A picture was captured of her inside the Resolute desk and peeking her head out of the kneehole.
This was reenacting the famous Stanley Tretick photo of John F Kennedy Jr doing the same as his father President JFK worked in 1963.
The kneehole's panel was installed at the request of World War II President FDR, who hid his paralytic illness from the public eye. However, it wasn't installed until after his sudden death in 1945.
Published at Mon, 21 Mar 2022 14:39:00 +0000
Andrea Bocelli celebrates daughter Virginia's 10th birthday: WATCH their White House duet