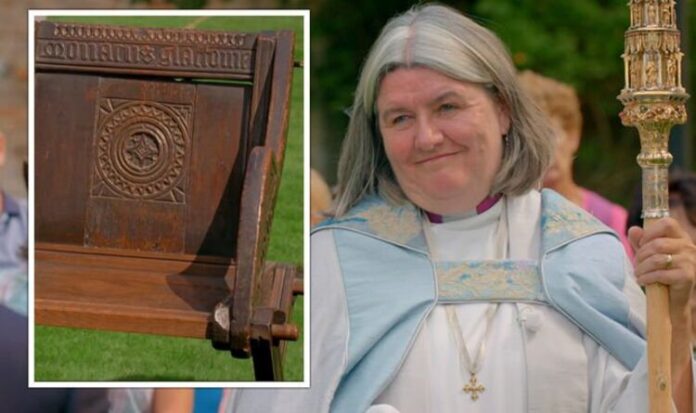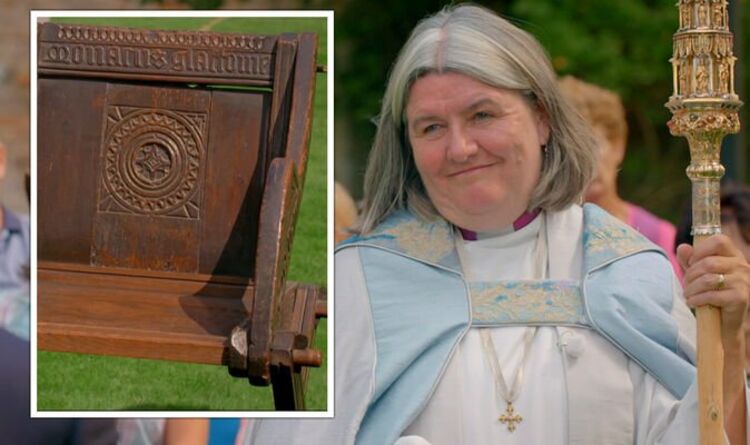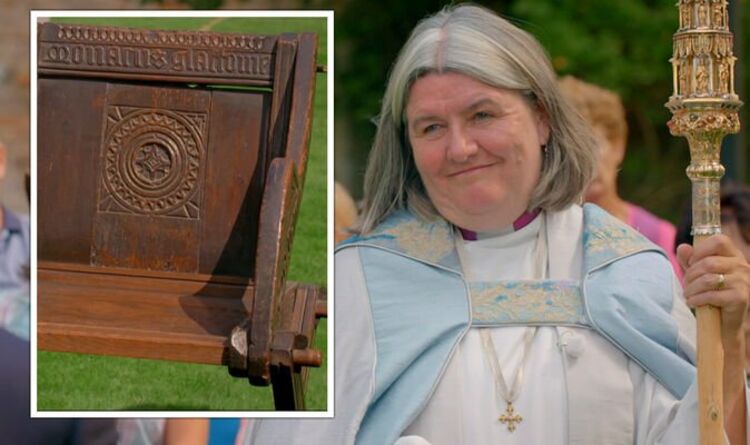 Furniture expert Lennox Cato was acquainted with the Bishop of Taunton on a recent episode of Antiques Roadshow who gave him the rare opportunity to see the fabled 16th Century Glastonbury Chair. He viewed the "truly wonderful" item at the Bishop's Palace, in Somerset, which has been a site of special religious significance for more than 800 years. After inspecting the historic piece, Lennox revealed it would be worth "many, many thousands" of pounds if it was on the market.
Lennox began: "This is a proud moment for me to be in the grounds of Bishop's Palace and standing in front of me is this famous chair which I have only seen in books."
When he asked his guest if she could tell him more about it she smiled as she hoped he would be able to educate her about the historic object.
The guest was the Bishop of Taunton and introduced herself to Lennox as Ruth.
However, she explained: "Glastonbury was reputed to be the place where Joseph of Arimathea brought something of the story of Christianity and the Christian faith and planted that famous thorn above the little Glastonbury Tor.
READ MORE: Domenica MAFS Australia: Where is Domenica Calarco now?
The Bishop chimed in to say she wanted people to see the chair but joked they were not allowed to sit on it due to how special it was.
Lennox then revealed he thought people would pay "many, many thousands" of pounds for the item if it was for sale.
"There is not another one, this is it, it could be worth £50,000 or it could be worth £100,000," he explained.
"It is something so special, thank you," he told the Bishop after valuing the piece.
Published at Fri, 01 Apr 2022 13:42:00 +0000
Antiques Roadshow expert blown away by 'very special' Glastonbury armchair worth thousands