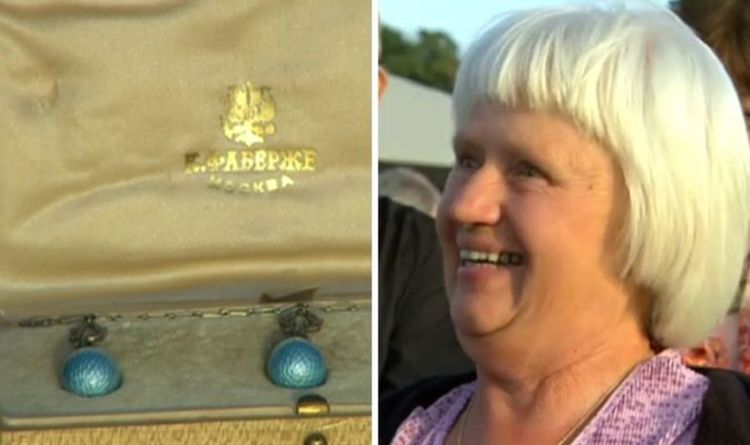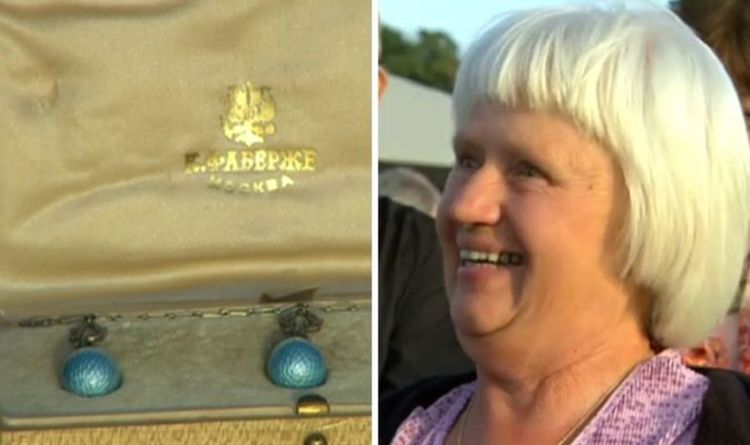 He replied: "Well, I think she probably guessed they were Russian from the lid satin and it is clearly legible to enthusiasts of this subject that it actually says the name of an important Russian jeweller.
"But I just want to discuss this item in a sort of back to front way and tell you about the eggs which are sky blue with tiny diamond laurels.
"That's quite important in a way because in the tradition of jewellery the colour blue is for love and it's something borrowed and something blue and we have is conspicuously written.
"Above it, we also see tiny laurels with diamonds and this is a visual rebirth of a Latin phrase which means, 'The triumph of love over all.'"
Published at Fri, 14 Jan 2022 18:39:37 +0000
Antiques Roadshow guest gobsmacked over value of Faberge necklace 'Oh my goodness'