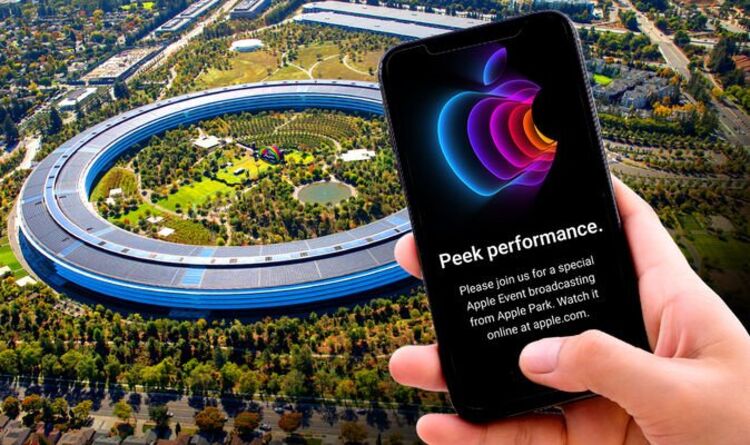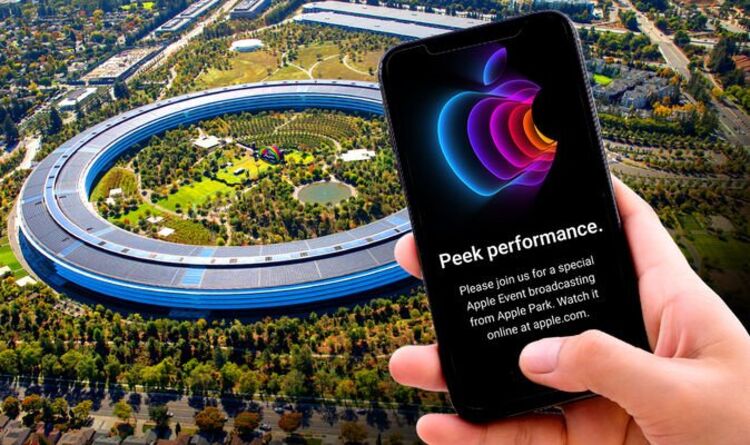 Apple just revealed an important date for iPhone fans – Tuesday March 8, 2022. That's when the influential tech company will hold its next blockbuster launch event from its Apple Park headquarters in Cupertino, California. The minimalist invite, which shows the trademark Apple logo in six colours (that's the same number of colours that were included in the company logo between 1977 to 1998 when it became a single block shade) emitting a little light, carries the tagline "Peek Performance".
And that's it. That's all we have to go on.
This could have a number of meanings. It's possible that Apple is hinting at new versions of its custom-designed chipsets, known as Apple Silicon, that will be faster and more efficient. The pun would work as the event will be our first glimpse at this all-new system-on-a-chip. Could we finally be about to see the long-rumoured Mac Pro powered by Apple's own chipset? While the MacBook Air, MacBook Pro, Mac Mini, and iMac have all been refreshed with Apple Silicon… the Mac Pro remains powered by Intel's processors.
The March 8 event has been rumoured for some time. Ahead of the launch, most reliable tipsters suggested that Apple would use the keynote to announce a new version of its affordable iPhone SE. The iPhone SE is the most affordable smartphone in the Apple Store – it uses an older chassis, which debuted with the iPhone 8, but has an updated processor and camera features from more recent additions to the iPhone lineup. This all makes it a solid bargain.
It's thought the next iPhone SE – technically the third phone in this series released by Apple – will feature improved cameras, have more power under the hood courtesy of a better processor, and bring 5G data speeds to this entry-level phone for the very first time. Until now, those who bought the affordable iPhone couldn't access these improved mobile download speeds as it's currently only available on the more expensive iPhone 12 and iPhone 13 models.
That could all change next week and it will mean more iPhone users will be able to harness the power of 5G which offers downloads in excess of 300Mbps when away from fixed-line broadband. Although there's plenty of new technology going on inside, it's thought that Apple will not be refreshing the physical design which means owners won't get the striking all-screen appearance found on the more premium models.
Instead, whispers point to the iPhone SE sticking with the same 4.7-inch display with larger bezels at the top and bottom. If that rumour is true, it's unlikely that Face ID will be coming to the SE with the screen being unlocked via the older Touch ID fingerprint technology.
Along with a new iPhone, it's also thought that Apple could use this March event to release a powerful new iPad Air. Express.co.uk will be bringing you all the news live from Apple's keynote, so watch this space if you want to know more.
Published at Wed, 02 Mar 2022 17:01:00 +0000
Apple just confirmed the date that ALL iPhone fans need to know