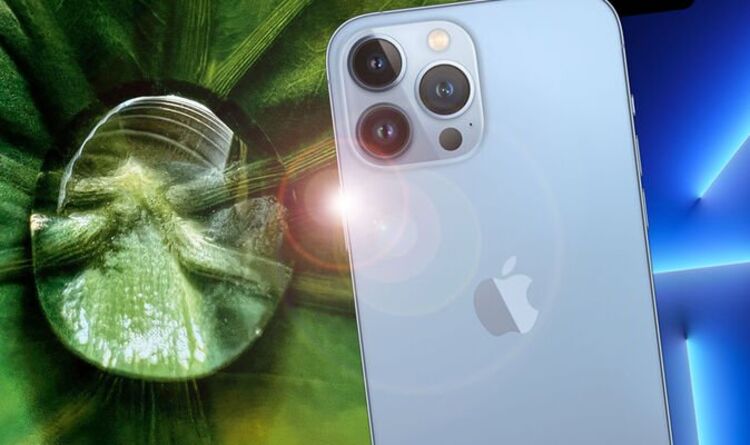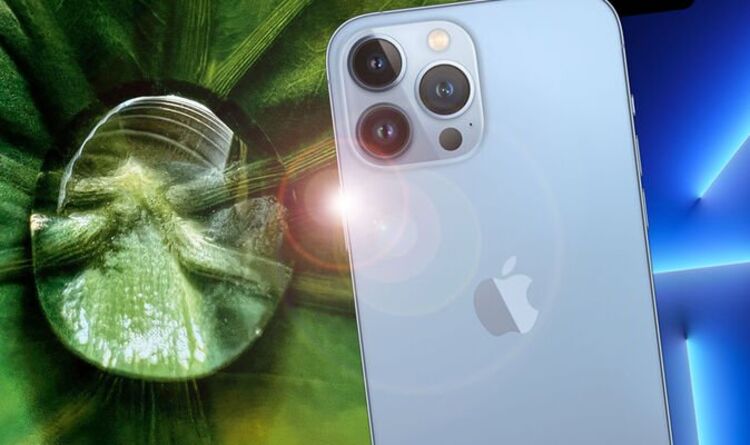 Apple's famous 'Shot on iPhone' challenge has returned but this time around it comes with a twist. Instead of asking users to shoot the usual stunning landscapes or pixel-packed portraits, the US technology wanted iPhone owners to show off the power of the macro mode on the iPhone 13. This new feature, which arrived on Pro devices last year, offers the ability to get up close and personal without losing any vital details in the image.
That's all thanks to the pro camera system that features new Ultra Wide, Wide, and Telephoto cameras which are all powered by the A15 Bionic processor. The new lens design, autofocus capability and advanced software all allow users to capture impressive macro images with a minimum focus distance of 2 centimetres.
Anyone with a new iPhone 13 Pro or Pro Max in their pocket was asked to get creative and now, after weeks of deliberation, a team of international judges have crowned their winners of the 2022 "Shot on iPhone" challenge with 10 shots being picked out from the thousands that were submitted.
The winners include iPhone users from across the world with the top shots coming from China, Hungary, India, Italy, Spain, Thailand, and the US.
Photos include nature shots that might be overlooked by the naked eye, like dewdrops on a spiderweb, snowflakes on a dog's hair, a cavernous hibiscus flower, and a strawberry engulfed in tiny soda water bubbles.
The images will now be featured on apple.com, on Apple's Instagram (@apple), and on billboards in select cities around the world.
Here are all the winning shots from this year's challenge.
"Sea Glass" by Guido Cassanelli
Guido is a 32-year-old photographer, surfer, and content creator, born in Mar del Plata, Argentina
"The Cave" by Marco Colletta
Marco is a 22-year-old mechanical engineering university student and lives in Taranto, Italy.
"Art in Nature" by Prajwal Chougule
Prajwal is a software engineer based in Kolhapur, a city in Western India, and photography has been a passion since his college days.
"A Drop of Freedom" by Daniel Olah
Daniel is a photographer and photo retoucher from Budapest, Hungary.
"Leaf Illumination" by Trevor Collins
Trevor is a graphic designer and digital creator who holds a Bachelor of Fine Arts from the Massachusetts College of Art and Design.
"Strawberry in Soda" by Ashley Lee
Ashley is a security engineer and an award-winning freelance photographer based in the San Francisco Bay Area.
She captured this photo in her kitchen and enjoys using photography to transform everyday items
"Volcanic Lava" by Abhik Mondal
Abhik is a computer systems engineer currently based in New Milford, New Jersey. He took this photo at home when the brown center disk of the sunflower caught his eye, resembling molten lava flowing over the vibrant yellow petals.
"Honeycomb" by Tom Reeves
Tom Reeves lives on the Upper West Side with his fiancée and their puppy, and is currently completing a graduate degree in information science.
"Hidden Gem" by Jirasak Panpiansin
Jirasak is one of Thailand's most celebrated and prolific photographers. Hailing from a city in the northeastern provinces, his love for nature and local communities is reflected in the richly curated images that he shoots with his iPhone and drone.
"The Final Bloom" by Hojisan
Hojisan is a professional photographer based in Chongqing, China. He likes taking photos that can reflect humanities, life, and space in the city. His work has been published and featured by many influential media across China.
Published at Wed, 13 Apr 2022 13:46:00 +0000
Apple's 'Shot on iPhone' winners revealed: Photo competition is back with a close-up twist