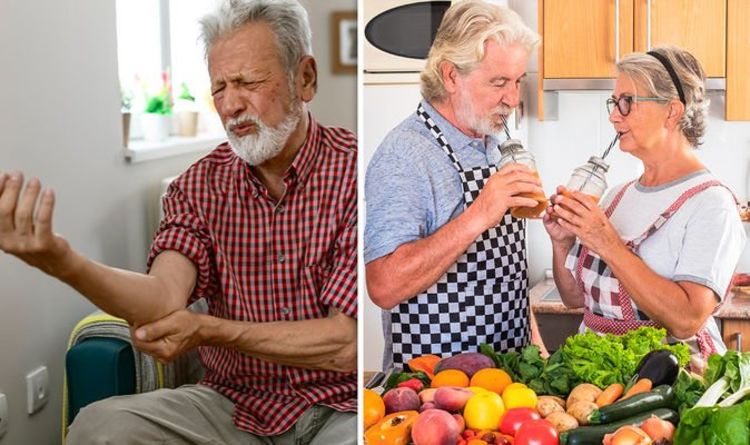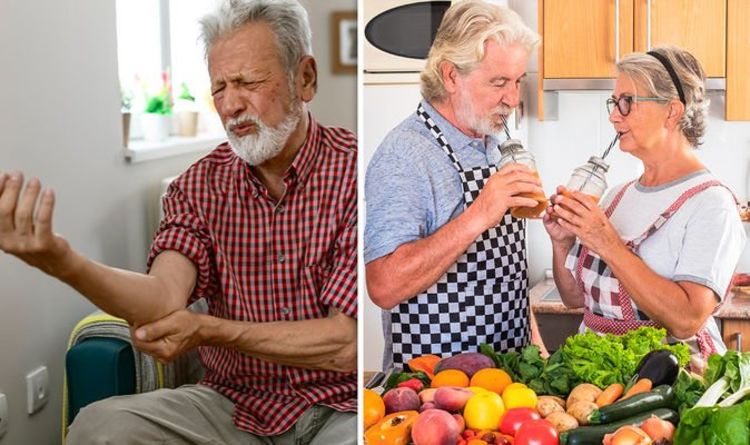 The antioxidants found in fruit and vegetables are great at counteracting inflammation – the key predecessor to a painful arthritis flare-up – and drinking fruit juice might seem like a good idea. One glass of fruit juice counts towards one of your five-a-day, but does this mean drinking orange juice, cranberry juice, and mango juice is ideal? Dietician Ashley Harris advises you to keep a watchful eye on the sugar content of your juices.
Harris also encourages people to "pair your juice with protein, such as nuts or Greek yoghurt, to help control your blood sugar".
For those on high blood pressure medication, do not juice grapefruit or drink grapefruit juice.
This is because grapefruit is known to interact with blood pressure medication and some arthritis medication.
The charity Arthritis Foundation stated: "Orange, tomato, pineapple and carrot juices are all high in the antioxidant, vitamin C, which can neutralise free radicals that lead to inflammation.
DON'T MISS
Hundreds of new cases are vaccinated people [INSIGHT] 
How to live longer: Six lifestyle tips [TIPS] 
Statins side effects: Painful side effect [ADVICE]
"Tart cherry juice has been shown to protect against gout flares and reduce OA symptoms."
However, as Harris pointed out, fruit juice can be high in sugar and calories.
Drinks for arthritis
Dietician Sonya Angelone said: "Start every day with a glass of water before you eat any food."
The best drink for arthritis is water, as it's vital for flushing toxins out of the body, helping to fight inflammation.
"Adequate water intake can help keep your joints well lubricated and prevent gout attacks," said the Arthritis Foundation.
But if you're not a fan of sipping water all day, what else can you drink?
The Arthritis Foundation charity recommends enjoying a cup of tea.
"Green, black and white teas are all rich in polyphenols – compounds from plants that have strong anti-inflammatory effects," the charity explained.
The most beneficial is green tea because of its active ingredient epigallocatechin 3-gallate (EGCG) – a type of polyphenol.
"EGCG has been shown to be as much as 100 times stronger in antioxidant activity than vitamins C and E," said the Arthritis Foundation.
As tea contains caffeine, this beverage is best consumed in moderation and is not advised before bedtime.
So, what other options are there? The Arthritis Foundation suggests smoothies, which have the added bonus of fibre content.
Published at Sun, 13 Jun 2021 10:38:27 +0000
Arthritis warning: Fruit juices can trigger painful and inflamed joints