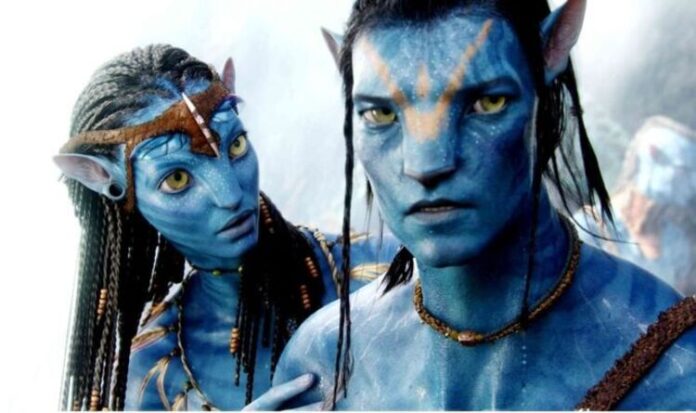 Avatar 2 first entered development in 2010, with pre-production on the project taking a mind-boggling seven years. Most of the principal photography was completed by early 2020, setting the stage for an imminent release. It's by far one of the most anticipated films of the year, after all, the original is the highest-grossing movie of all time to the tune of a perplexing $2.8 billion. However, after such a long wait, even director James Cameron has started to question is audiences will still care about Pandora's blue natives.
Regardless, one thing is clear, 2022 is definitely the year it will arrive in cinemas. The premiere has been pushed back several times over the last decade, undoubtedly leading some audience members to question if it will arrive at all.
The Hollywood Reporter sat down with Steve Asbell, 20th Century Studios' President to discuss the future of the company under Disney. One of their main topics was Avatar, which after a staggering 12 years wait, has once again been confirmed to be set in stone for December 16, 2022.
After being asked to confirm the date, he immediately replied: "Yes. It will." He added: "For real. It's going to blow people away. You're not ready for what [James Cameron] is doing."
He was then asked how audiences will be convinced to return to Pandora, but Asbell wasn't concerned.
READ MORE: Next James Bond: Tom Hardy stonewalled by Netflix actors for 007 role
Speaking to Entertainment Weekly, he said: "The big issue is: Are we going to make any damn money? Big, expensive films have got to make a lot of money. We're in a new world post-COVID, post-streaming. Maybe those [box office] numbers will never be seen again. Who knows? It's all a big roll of the dice."
The film itself will be acknowledging the enormous gap between movies, as Avatar 2 will take place 14 years after the events of the original. Many of its stars are returning, including Sam Worthington, Zoe Saldana and Sigourney Weaver.
They're not alone though, as the sequels are bringing on board many new faces including Kate Winslet, Vin Diesel and The Sopranos' Edie Falco.
The sequel is still shrouded in mystery though, with even less known about Avatar 3, 4 and 5.
DON'T MISS…
'Will we make any money?' Avatar 2 director James Cameron 'worried' [INSIGHT]
2022 movies: 41 Unmissable Blockbusters Part 2 (July-Dec) [EXPLAINER]
Avengers Endgame: Avatar reclaims all-time highest-grossing movie spot [INSIGHT]
The Avatar sequels will release one at a time every two years until 2028. When Asball called the series a saga, he really meant it.
The synopsis for the second film reads: "Jake Sully lives with his newfound family formed on the planet of Pandora. Once a familiar threat returns to finish what was previously started, Jake must work with Neytiri and the army of the Na'vi race to protect their planet."
Cameron has repeatedly stated the movie is about family, and it seems the sequel could be a passing of the torch type of story. Now that there is a new, younger, generation of Na'vi running around, stakes will be even higher when the humans return in search of the hilariously titled "unobtanium," the rock that will solve Earth's resource problems.
There's no sign of a trailer just yet, but hopefully, one will be released soon.
Avatar 2 will premiere in cinemas on December 16, 2022
Published at Fri, 04 Mar 2022 14:05:18 +0000
Avatar 2 'will blow you away' Studio teases 'extremely compelling' first of four sequels