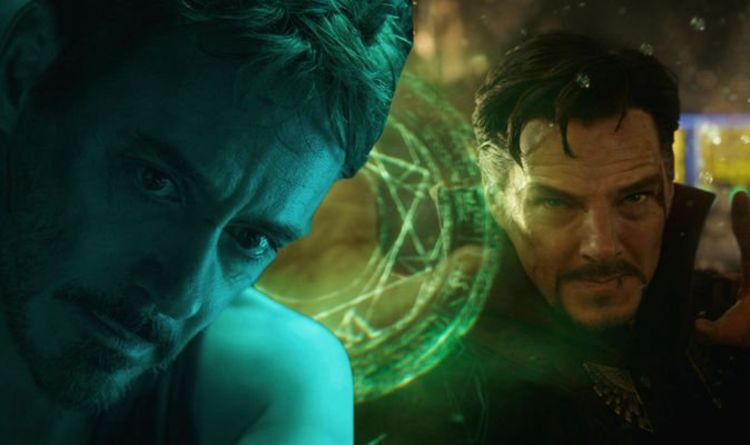 Avengers Endgame: Benedict Cumberbatch IMPROVISED key Doctor Strange scene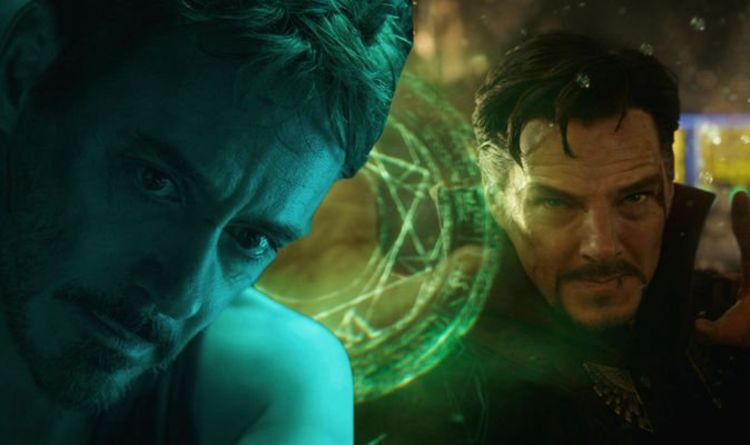 Avengers Endgame was a complete show stopper when Marvel released the final chapter of their first large story last year, closing the book on a number of enormous characters. The film was hugely successful, grossing over $2.7 billion, becoming the highest-grossing film of all time.
Although the film was a massive hit, fans were truly saddened by the loss of a number of superheroes – including Iron Man (Robert Downey Jr).
In the throes of battle, Iron Man took the Infinity Stones from Thanos (Josh Brolin) and used their power to destroy him, as well as his army.
While Iron Man's efforts to take down Thanos were successful, the sheer power of the stones were too much for him to handle, killing him in the process.
Just before he took the stones, however, Iron Man could be seen contemplating what he needed to do.
And in a haunting moment, Tony looked over at Doctor Strange (Benedict Cumberbatch) for guidance.
Strange was involved in a key moment in Infinity War when he looked through the almost endless scenarios using the power of the Time Stone.
READ MORE: Spider-Man 3: Tom Holland gives UPDATE on 'Spider-Verse crossover' filming
This exercise showed Strange the one way in which the Avengers could win against Thanos.
Knowing this, Strange looked at Iron Man during the final fight and held up a finger, signifying that this was the only way to win.
Now it has been revealed that this scene was entirely improvised by Doctor Strange star Benedict Cumberbatch.
This was revealed when director of the Doctor Strange movie Scott Derrickson was recently chatting with his fans on Twitter.
One fan sent him a gif of Stranger holding up his finger in this iconic scene.
To which Scott replied: "Benedict told me this moment was an improv."
If these rumours turn out to be true, it could be the beginning of a live-action Spider-Verse franchise, involving all of the former Spidey stars.
Unfortunately, nothing has been confirmed just yet – but the most recent news about Spider-Man 3 has come from the web-head actor himself, Tom Holland.
The 24-year-old recently posted a story on his Instagram, in which he showed off the new script for the film.
He told his viewers: "Hey, so I just got home – I'm in Atlanta – I've just been delivered a package."
Holland continued: "That package is an iPad, and on that iPad is a script. That script is Spider-Man 3.
"So I'm about to find out what I'm going to be doing for the next five months. I'm not going to tell you anything about it because I've learned my lesson, but I'm so excited."
Spider-Man 3 is due for release in cinemas on December 17, 2021.
Avengers Endgame is available to watch on Disney Plus now.
Published at Wed, 28 Oct 2020 11:54:42 +0000