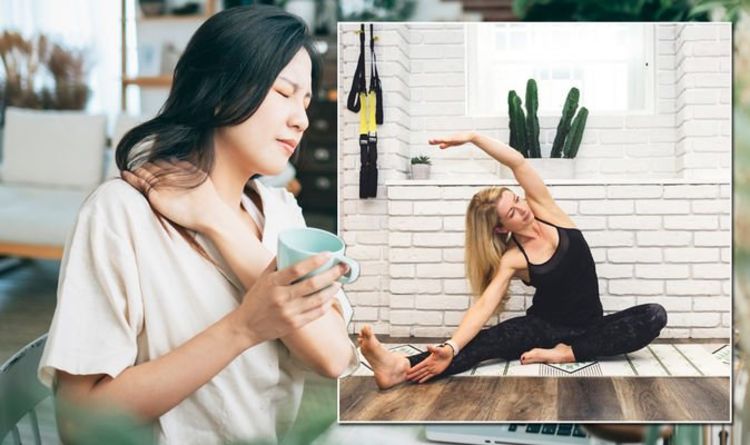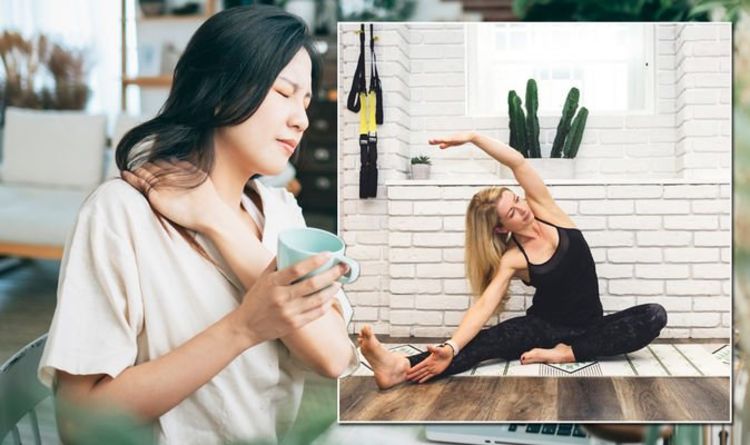 A pilates teacher has recommended an exercise that, over time, will help to ease the strain on the back. It can be done at home easily.
Hollie runs a London Pilates Studio and also provides home training. Additionally, she hosts the Bun in The Oven podcast.
The expert, who coaches pilates in-studio and online, detailed a helpful exercise.
Back pain exercises
Hollie recommends an abdominal prep exercise, which keeps the core active and, therefore, protects the back.
She told Express.co.uk: "This is one of the best warm-up exercises for the abdominals and will help to keep the core active without putting too much pressure through it."
READ MORE: The longest you should go without showering during winter – expert issues warning
Hollie discussed the general working from home rules to consider to ease back pain.
She told Express.co.uk: "Aside from these exercises people working from home should consider their work 'desk' set up."
The expert went on: "Other than the obvious no-nos such as working in bed (this will ruin both your sleep hygiene and sex life) or working from your sofa, try to find a seat and desk/table that allows you to sit up straight.
"We are aiming for a position where you have 90 degree bends at your ankles, knees, hips, and elbows.
"You shouldn't feel like you are looking down too far to see your screen and your shoulders should stay relaxed away from the ears."
It's also important not to sit in one place too long, Hollie said.
"Take regular breaks, get your body moving, and if all else fails sit on the floor with your laptop on a coffee table and change positions when you get uncomfortable."
Hollie detailed another back pain exercise, which she said was "ideal" to "loosen off the muscles in the back".
She suggested the postural chain stretch, which can soothe tension for those who spend a long time looking at their screen.
Hollie explains: "Start standing with feet hip-distance apart and soft knees.
"Roll down from the crown of your head, one vertebra at a time, until your hands are as close to the ground as possible without bending your knees further (they should still be soft).
"Once here interlace your fingers and put your hands on the back of the head.
"Straighten your legs, and use the weight of your arms to gently pull your head towards your knees.
"You should feel an intense stretch up the back of the body, particularly where you are tightest."
Published at Mon, 29 Nov 2021 04:01:00 +0000
Back pain exercise: 'One of the best' exercises to soothe pain and aches