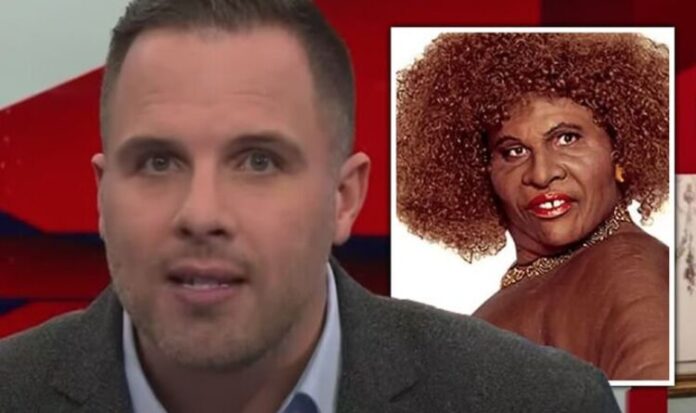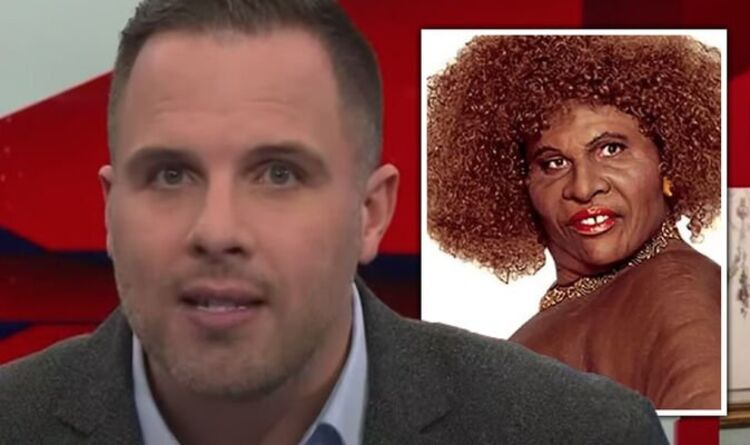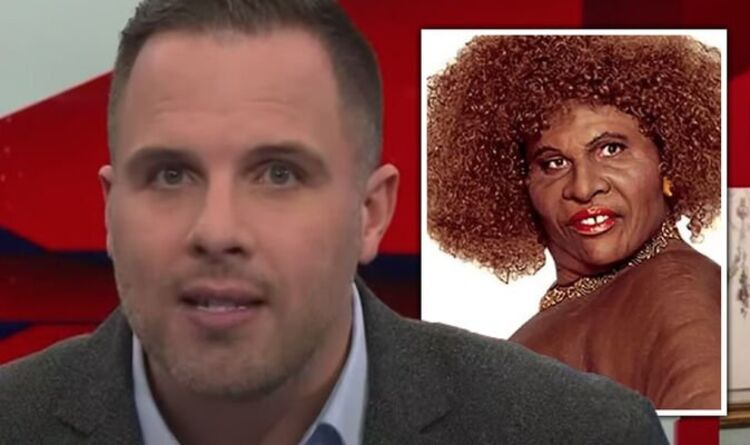 Dan Wootton welcomed political commentators Sarah Vine, Dominique Samuels and Amy Nickell onto his GB News show on Thursday to discuss the decision to remove certain characters from Little Britain episodes. The GB News host blasted the BBC and branded the broadcaster "hypocritical".
Dan began: "The legendary comedy series Little Britain has been allowed to return to BBC iPlayer after being cancelled by joyless snowflakes but only after the removal of some of its more controversial characters.
"Bosses at the BBC banned the sitcom two years ago without any credible explanation merely saying that times have changed since the show first aired – we know it was at the time of BLM [Black Lives Matter].
"Creators and stars David Walliams and Matt Lucas have now given into the comedy killing woke mob censoring themselves and deleting sketches from the show."
Commenting on the changes, a spokesperson for the broadcaster said: "Little Britain has been made available to fans on BBC iPlayer following edits made to the series by Matt and David that better reflect the changes in the cultural landscape over the last 20 years since the show was first made."
Read more: Thomas Markle blasts Prince Harry for missing Philip memorial
Several characters have been axed from episodes including Desiree Devere played by David in a fat suit and blackface.
Pastor Jesse King has also been removed as well as Thai bride Ting Tong both played by Matt.
Continuing, Dan said: "What's curious is there are a host of controversial characters and scenes the BBC didn't take issue with like The Only Gay In The Village or the transvestites Emily and Florence with their famed 'I'm a lady' catchphrase.
"To my mind, this is rank hypocrisy from the BBC who arrogantly believe they can dictate to us the woke standards of 2022."
Interjecting, Amy said: "You've just said it is okay that you've got no problem with it."
"I am okay with it," Dan clarified. "I'm talking about them censoring some parts of the series."
Dominique agreed: "You can't pick and choose what's acceptable in the cultural landscape because then it makes you look like a hypocrite.
"I could easily say, 'Which executive at the BBC is homophobic? Which executive at the BBC is ableist? Which executive at the BBC is racist against Chinese people?
"I think they probably allowed those bits because if they didn't there would be nothing left."
"The whole thing is supposed to be offensive," Dominique added.
However, Amy argued: "Little Britain was wrong then and it's wrong now it's incredible it's been able to come back.
"When it was booted that was probably the best thing because it deserves to be in the bin."
Dan Wootton Tonight airs on GB News from Monday to Thursday at 9pm.
Published at Fri, 18 Mar 2022 10:38:00 +0000
'BBC are hypocrites!' Dan Wootton erupts over 'woke' censoring of Little Britain