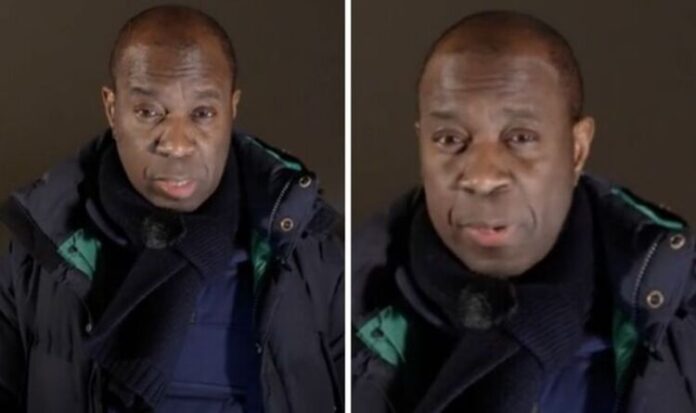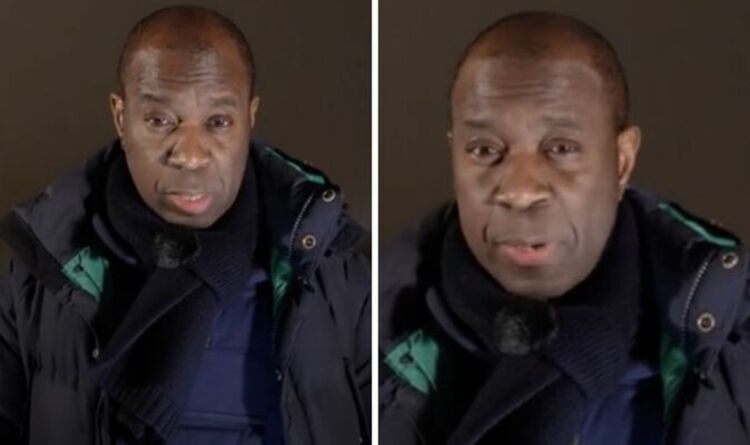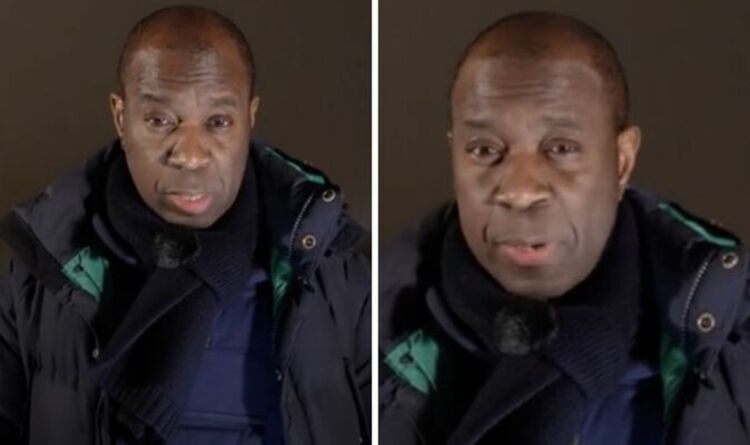 Russia is continuing to take control of parts of Ukraine and is still in pursuit of the capital, where BBC reporter Clive, 57, is currently stationed to report live as events continue. Concerned viewers watching from home have pleaded with the BBC to allow Clive and others working from the scene to get away from Kyiv and out of danger. It comes as Sky News and other outlets confirm they have left for safety reasons.
In a report on Wednesday, Clive stated: "Good evening and welcome to the BBC News at Six, we are live in the Ukrainian capital Kyiv where that huge column of Russian armour that we've been telling you about over the last few days is heading down the northern approach to the capital now, where it is just 15 miles from the centre of the city."
He continued: "And according to the Ukrainian authorities, we now understand that 2,000 civilians have been killed since the war began and tonight Russia has itself admitted that it's taking casualties as well.
"500 Russian troops are reported to have died and 1,600 are injured in the past 24 hours Russia has been intensifying its attacks on numerous cities here across the country.
READ MORE: The Rookie faces backlash as viewers complain over change to series
Twitter user Sarah wrote: "Sky News have followed Channel 4 News and left Kyiv today.
"Wonder how much longer @bbclysedoucetand @CliveMyrieBBC and their teams can stay?"
Sharon Fellows pleaded: "@bbclysedoucet Please you, @CliveMyrieBBC, and the team, get out of Ukraine.
"You're brave for being there and keeping us informed, but time to get yourselves out safe and home to your families, who must be frantic with worry. Everyone stay safe!!!"
@iamnotacrook951 wrote: "Can we please get @CliveMyrieBBC out of Ukraine? Worried for the man."
Jacee Hamilton remarked: "@CliveMyrieBBCYou are doing a great job Clive. Stay safe, hope it's all over very soon & you get home to enjoy the small luxuries & a proper sleep.
"Thanks from the bottom of our hearts, to every brave reporter & camera person sending out the truth of this criminal invasion by Russia. #Brave."
Angela Frost added: "@CliveMyrieBBC just watched you on BBC news this evening it's now 18:37 here in the UK, you're doing an outstanding job you and the rest of the team. Please stay safe prays are with you and everyone."
Sandy M shared: "@CliveMyrieBBC Thank you for being there Clive you are a fine brave journalist and we are thankful for your reports. Please stay safe and give the snorer a nudge every now and then it seems to work with my husband." (sic)
Published at Wed, 02 Mar 2022 21:41:00 +0000
BBC viewers plead for Clive Myrie to leave Kyiv as rivals Sky exit Ukrainian capital