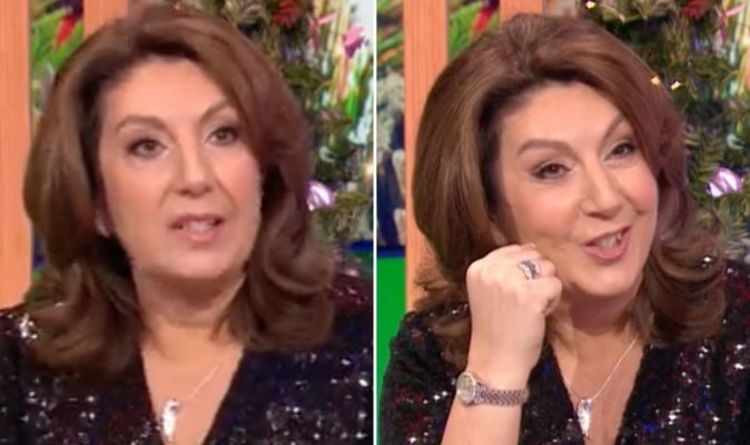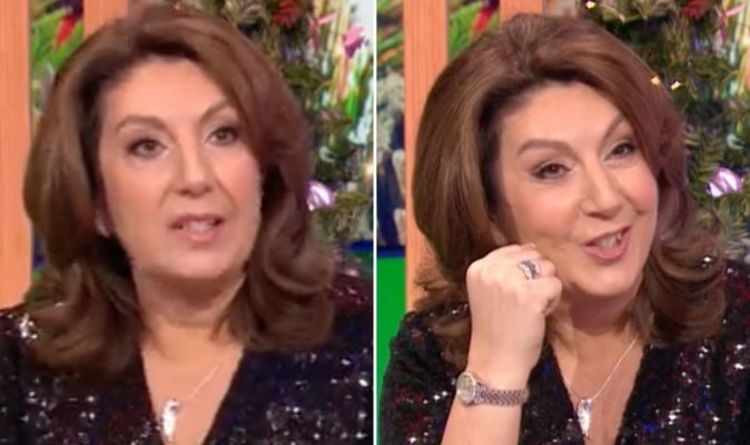 In her new documentary, the singer, who was born in Wakefield, revisits her home county while exploring the glorious landscapes, ruins and heritage of Yorkshire. Set to air on Channel 5, Jane McDonald: My Yorkshire takes a trip down memory lane and relives her oldest childhood traditions. The executive producer of the show Mark Powell has previously worked with the presenter on Cruising With Jane McDonald and Holidaying With Jane McDonald. During her latest appearance on The One Show, the Yorkshire powerhouse couldn't contain her excitement while discussing the latest TV venture with hosts Michelle Ackerley and Ronan Keating.
Speaking to the BBC presenters, Jane said: "I can honestly say, that is the best thing I've ever done in all my career."
"I loved every second of it and I learnt so much about Yorkshire that I didn't actually know," she confessed.
Fellow singer Ronan pointed out: "When I got back home to Dublin.
"[And] I'm with my mates for a few days, my accent gets thicker and thicker."
READ MORE:Bargain Hunt star Natasha Raskin Sharp explains BBC absence
He turned to his fellow co-presenter and asked: "Are you the same?"
Speaking about her own experience, Michelle replied: "When I go back to Manchester it just gets proper Manc."
In jest, the Boyzone member added: "People don't understand us when we're talking, you know."
After giving viewers at home a sneak peek of the show, the Irish musician commented on Jane's Yorkshire accent.
"When I'm watching you there, I think it kinda happens to you too, does it?" Ronan asked his guest.
With a chuckle, the 58-year-old performer responded: "Yeah, yeah. once you're back [in Yorkshire]…
"You see you do go into this right broad accent."
Host Michelle joked: "You get excited and it just comes out."
While speaking about her six-part documentary, the star praised Yorkshire and said "it hadn't changed".
In agreement, Ronan said: "It looks beautiful and it was all filmed on your doorstep.
"Were there places you wanted to explore that you didn't get to see?" He wondered.
After some thought, Jane responded: "No, I think I did just about everything, mind you, you never know.
"If it's a success we might do a second series," she continued.
Excited by the prospect of a new series, Jane added: "Oooh, I really hope it's a success. I loved it."
In March, the former Loose Women presenter announced that her long-term partner Eddie Rothe had passed away from lung cancer at the age of 67.
McDonald and Rothe who first dated as teenagers, rekindled their romance almost 30 years later after meeting on the set of This Morning.
The One Show airs weekdays at 7pm on BBC One.
Published at Wed, 29 Dec 2021 09:03:00 +0000
'Best thing I've ever done' Jane McDonald shares excitement over new Yorkshire role