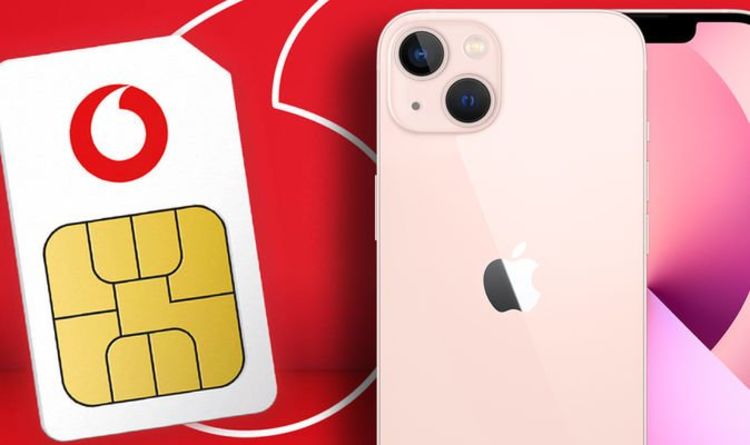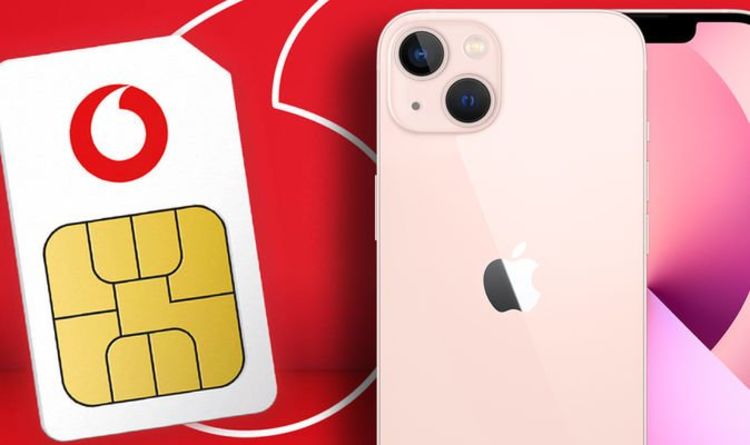 If your monthly smartphone bill is making you shudder, it might be a good time to look at switching to a SIM-only deal. As long as you have finished your initial minimum contract term or have bought your device outright, these Vodafone plans offer seriously good value for money as you're only paying for minutes, calls, plus data and nothing else.
January is always a good time to go shopping, with many of the UK's networks offering bargains to kickstart the New Year. Vodafone launched its big sale event at the start of the month with deals that included fully unlimited data for £25 per month.
If you think it's time that you got your phone contract in order, here are some of the best offers from Vodafone right now.
BEST ON A BUDGET
60GB of data for £18 per month
• SEE THE DEAL HERE
Right now you can get 60GB of data for just £18 per month. This SIM is also fully 5G-ready which means you can download files and films at speeds in excess of 300Mbps when away from your home broadband. Along with that fast data, there's also fully unlimited calls and texts.
……………………………………..
BEST VALUE FOR MONEY
120GB of data for £20 per month
• SEE THE DEAL HERE
Yes, for just £2 more than the 60GB plan you can get a whopping 120GB of monthly data. That's enough to download 30 movies or stream 120 hours of Netflix on the move. Again, this data is 5G ready plus there are unlimited calls and texts.
BEST FOR HEAVY USERS
Unlimited data for £25 per month
• SEE THE DEAL HERE
If you spend all day streaming movies, listening to music and watching live football on your phone then Vodafone's Unlimited Max plan could be a perfect choice.
As the name suggests, it features unlimited everything including the firm's fastest 5G data speeds plus all you can eat calls and texts. It's not often that Vodafone offers this plan at such a cheap price with this deal ending on January 27.
……………………………………..
BEST FOR STREAMERS
Unlimited data plus Entertainment for £32 per month
• SEE THE DEAL HERE
Vodafone offers some of its plans with extra entertainment bolted on. That means you can get access to platforms such as Prime Video or Spotify in one single price.
Right now, Vodafone has its Unlimited Max with Entertainment plan for just £32 per month which not only includes all you can eat data, calls and texts but also the option to add either YouTube Amazon Prime, Spotify Premium or YouTube Premium.
Why Choose Vodafone?
Vodafone is one of the UK's best-known networks having launched all the way back in 1985. Over the past few years, it has worked hard to improve its service with the most recent statistics from the team at RootMetrics – a firm that monitors network performance – showing Vodafone only just behind market leader, EE. Vodafone is also rolling out more 5G masts across the UK with this technology now available in select areas of large towns and cities.
Unlike EE, O2, and some of its rivals, Vodafone is the only network that allows subscribers to tap into superfast 5G networks when abroad. When roaming, you won't lose out on the fastest download speeds available right now, which is a bonus of picking Vodafone over other networks.
What Is 5G?
5G is the next generation of mobile network that is rolling out across the UK. This new technology allows anyone with a 5G-ready smartphone, such as the iPhone 13 or Galaxy S21, to access the web at speeds in excess of 300Mbps when away from fixed-line broadband. At that rate, you could download a full HD movie in around three minutes.]
Along with being quicker it also allows more devices to get a faster connection at the same time which means your speeds shouldn't grind to halt at busy train stations or people-packed football stadiums.
Read more:
Best iPhone 13 deals (January 2022)
Published at Mon, 17 Jan 2022 15:47:31 +0000
Best Vodafone SIM Deals: Get Big Data at Very Low Prices