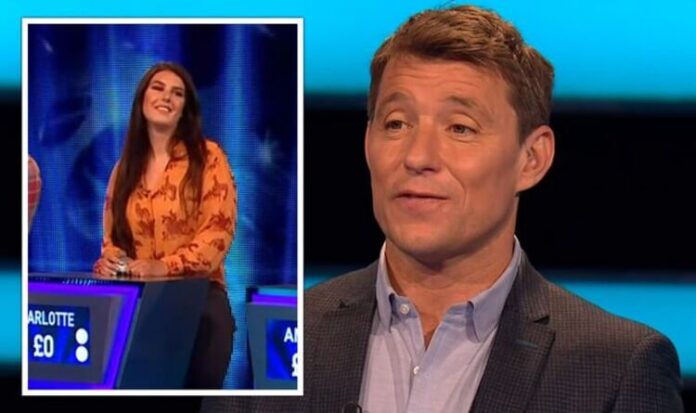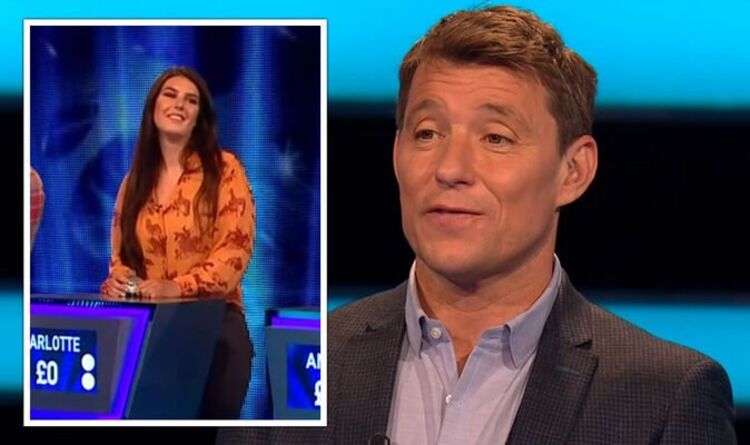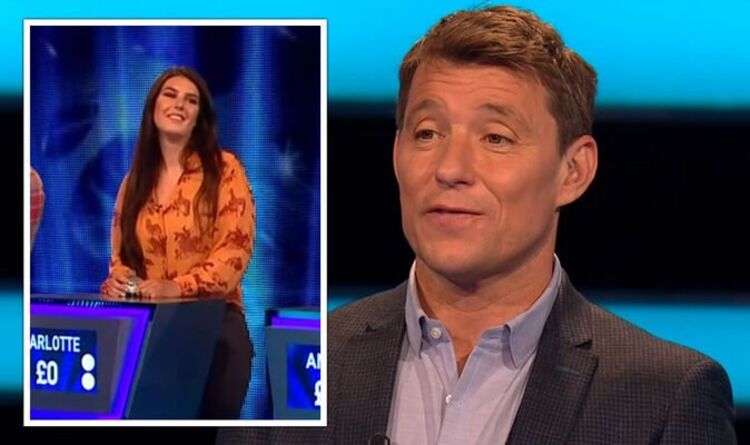 Host Ben Shephard welcomed contestants Craig, Charlotte, Andy and Carol onto Monday's episode of Tipping Point who were all hoping to win a cash prize. However, as the instalment got underway fans were left baffled when Charlotte decided to pass over to Carol. Following her unusual decision, Carol went on to the final of the show and viewers branded Charlotte's move a "big mistake".
The episode got off to a rocky start as only a couple of counters had dropped from the machine for the four players.
Charlotte, who watched on at the machine hoping a counter would drop, said: "This is not panning out very well is it?"
Ben quipped: "It's certainly been an extraordinary game up until now.
"The machine is having a laugh at your expense as you have put nine counters in and only two counters have come out.
READ MORE: Prince William to 'reshape' monarchy and 'shake up' role as King in…
"Slowly but surely you are building a massive Tipping Point in drop zone four – but who is going to get their hands on it?"
However, Craig soon found himself in luck and raised £750 by the end of his first round.
Following his successful round, Ben exclaimed: "Finally, we are getting somewhere with the machine".
Charlotte was then asked whether she wanted to play or pass over to another contestant, but viewers were left confused by her decision to let Carol play.
Other fans were stunned by Charlotte's decision, with Thomas Brooks simply commenting: "#TippingPoint Wow, she passed."
Quacker Jack said: "Let's face it she didn't deserve to win after that pass."
Following Charlotte's decision, the next player to be quizzed by the Good Morning Britain presenter was Carol who answered six questions correctly.
After a lucky round, Carol's prize money rose to £1,150 which put her in the lead.
Charlotte was the next contestant to play during the episode but she was soon sent packing after only raising £350.
Published at Mon, 04 Apr 2022 16:35:39 +0000
'Big mistake' Tipping Point fans fume as player's decision to pass round backfires