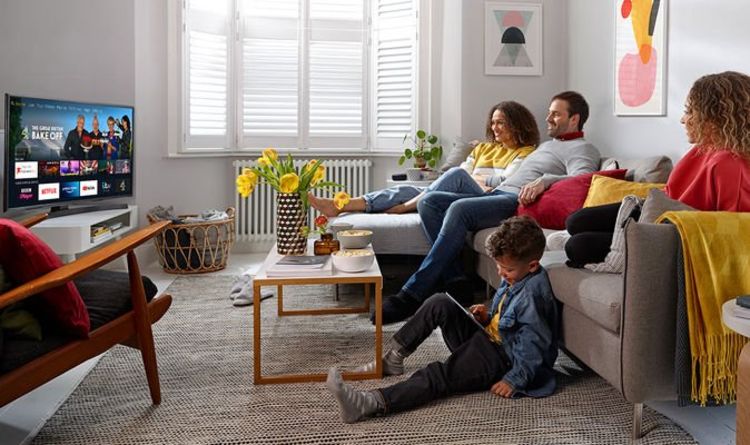 Blockbuster Amazon Fire TV update brings 85 channels and 750 new boxsets to binge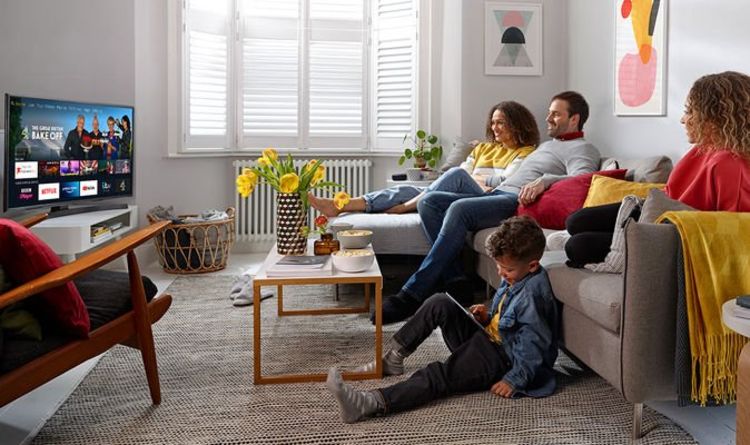 Freeview has confirmed plans to bring its service to select Amazon Fire TV-enabled gadgets – resulting in some 20,000 hours of on-demand telly and 85 live broadcast channels arriving in a single, bombastic new update. But while that's brilliant news for some, a substantial number of Fire TV owners will miss out on the new arrival.
That's because the new partnership between Amazon, which develops the Fire TV hardware and software, and Digital UK, which operates Freeview Play, will only arrive on New Fire TV Edition TVs with Freeview Play set to launch later this year. Amazon unveiled its first Fire TV Edition sets last year during the IFA consumer technology conference in Berlin, which takes place every September.
These Smart TVs use the Fire TV interface for everything – from choosing live terrestrial channels, to managing HDMI inputs, and switching between on-demand apps and games. Until now, European customers have only ever been able to use Fire TV in standalone HDMI dongles and set-top boxes, which act as a gateway to the thousands of streaming services, games, social network and fitness apps available to install. The first telly, announced last year and sold exclusively in Currys PC World stores and the Amazon UK website, was manufactured by JVC, but carried the Amazon branding.
And now, it seems Amazon has some new sets in the pipeline, which will include the complete Freeview Play offering for the first time. Freeview Play has access to over 85 broadcast channels and incorporates on-demand content from nine streaming players, including the likes of BBC iPlayer, ITV Hub, All 4, My5, UKTV Play, CBS Catchup Channels UK, Horror Bites, STV Player and BBC Sounds.
Freeview Play gives viewers access to over 20,000 hours of on-demand TV, including over 750 box sets – all for free.
Of course, some of this content is already available on Fire TV, thanks to the standalone BBC iPlayer and ITV Hub apps available to download, for example. But bundling content from all of these apps into a single service makes it much easier to find what you want to watch – rather than having to remember which service carried the show, before hunting down the right on-demand app, loading it up, and searching for the episode you want to watch.
According to Amazon, "Fire TV Edition viewers will easily be able to find and discover the shows they love, via the Freeview Play button on new Fire TV Edition remotes. From here, viewers can browse a carousel of hand-picked content recommendations from genres such as Comedy, Drama, Sports and Kids, and discover British public service broadcasting easily."
Freeview is already the UK's biggest telly platform – found in a jaw-dropping 17 million homes. Bundled for free with a number of Smart TVs, the new deal with Amazon means Fire TV viewers will have a more convenient way to watch live shows, catch-up on boxsets they've missed, and listen to live radio – without leaving the app. And like with every other Fire TV gadget available right now, TV owners will also be able to play Crossy Road and other games, stream exclusive movies and shows from Prime Video, Apple TV+ and more, by downloading apps from the Fire TV App Store.
Jonathan Thompson, CEO at Digital UK, the company leading the development of Freeview Play, commented "Public-service television has certainly proved its worth to viewers during the past year with trusted news, extraordinary drama and entertainment. We are delighted that with Freeview Play, Fire TV Edition customers will have access to all of that, when they want and for free."
It's unclear whether Freeview Play will be rolled out to older Fire TV Edition sets launched last year, or whether Fire TV Cube and other set-top box options will be updated to support the service in the future.
Published at Wed, 14 Oct 2020 07:07:00 +0000