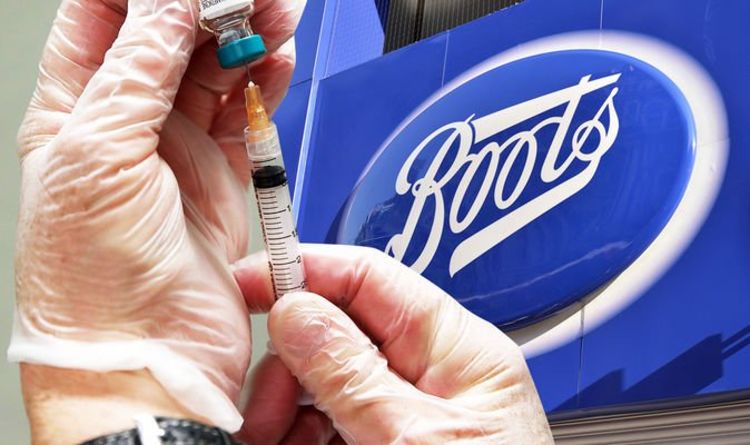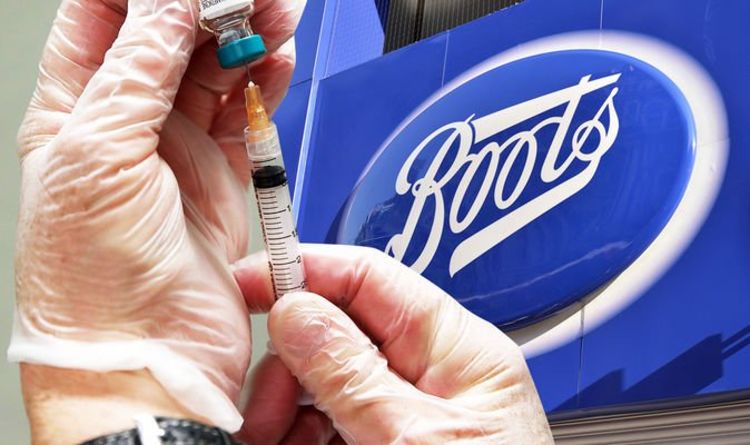 Boots will be offering coronavirus vaccines at three sites from next week – stores based in Halifax, Huddersfield and Gloucester. The retailer has been working with the local clinical cominission groups (CCGs) to help out with the govenrment's vaccination rollout. A Boots UK Spokesperson said: "Boots has extensive knowledge and experience of vaccination programmes (having completed over a million flu vaccinations this year, for example) and we have developed a model for COVID-19 vaccination that is aligned with our exceptional safety, clinical and operational standards.
"We stand ready to do much more and our national network of pharmacy expertise is prepped to support the NHS and the government to accelerate the rollout of the vaccine."
Superdrug has also confirmed it's supporting the NHS with the vaccination roll out.
The retailer will initially offer the jab at five key locations – Guildford, Leeds, Manchester, Basingstoke and Bristol.
Michael Henry, Superdrug's Healthcare Director commented: "We are the only high street retailer with a team of highly qualified nurses who, together with our pharmacists, have decades of experience of delivering mass vaccination services.
READ MORE: How to live longer: Ginger tea may hold anti-cancer property to help boost longevity
"Over the last nine months we have been working closely with the NHS to support its Covid 19 efforts. This has included our nurses volunteering in hospitals, the wider community and blood transfusion centres. We are now supporting the rollout of its critical vaccination programme to help people most at risk from coronavirus."
The order in which people will be offered the vaccine is based on advice from the Joint Committee on Vaccination and Immunisation (JCVI).
As this is not a private service, patients will be contacted by the NHS when they are eligible for their vaccination.
Superdrug revealed it would offer two consultation rooms at each of its location, including a portable pharmcy outside.
DON'T MISS
The retailer is looking to deliver 1,000 vaccines a week at its Broadmeat site in Bristol, although daily numbers will vary, according to a report by the BBC.
Similar numbers are expected to be distributed at the other locations.
There are two coronavirus vaccines currently in ciruclation in the UK – the Oxford/AstraZeneca and Pfizer/BioNTech vaccines.
At the moment, Superdrug will only administer one of the vaccines, although it's in talks with the NHS regarding its nurses and pharamcists offering both.
The government aims to vaccinate more than 13 million people in the top four priority groups by mid-February.
Seven mass Covid vaccination hubs acorss England have also been announced.
The centres in London, Newcastle, Manchester, Birmingham, Bristol, Surrey and Stevenage are due to begin operations next week.
The seven sites announced are:
Etihad Tennis Centre, Manchester
Epsom Downs Racecourse, Surrey
Robertson House, Stevenage
Centre for Life, Newcastle
Ashton Gate Stadium, Bristol
Millennium Point, Birmingham
ExCel, London
The four priority groups who will get a vaccine first are:
Those in care homes
The over 70s
Health and care workers
The clinically extremely vulnrable
These are people considered most at risk of contracting the virus.
Prime Minister Boris Johnson said as of the afternoon of 5 January over 1.3 million people in the UK had been vaccinated.
Published at Fri, 08 Jan 2021 07:56:00 +0000
Boots coronavirus vaccine: Full list of stores offering Covid jab from next week