Actor Brad Benedict chatted about Season 4 of "The Oval" on BET, which was created, written, executive produced, and directed by Tyler Perry.

How does it feel to be a part of Season 4 of "The Oval"? 

After a lot of anticipation, I am pumped that Season 4 has finally kicked off! Anyone who watches "The Oval" knows it is an achievement for any character to simply survive from season to season, so I am very grateful to still be a part of this wild story. It's always exciting to see the focused work from principal photography come to life on the screen for any film or TV project.

We filmed Season 4 in the Fall of 2021, and I have been busy in between, so a lot of the storylines become surprises again for me by the time they actually air. I will have my popcorn out every Tuesday night for the next several months, along with the fans, soaking up all the insane drama from within the Hunter Franklin White House. 

It already kicked off on an explosive note for Kyle… are you excited about what the rest of the season entails? 

I am very excited about what the rest of the season entails. Kyle has been locked away, held captive, in the White House bunker for a long time now. There is a lot of pent-up energy, anger, and hostility that needs to be expressed…a great opportunity for an actor to have a lot of fun!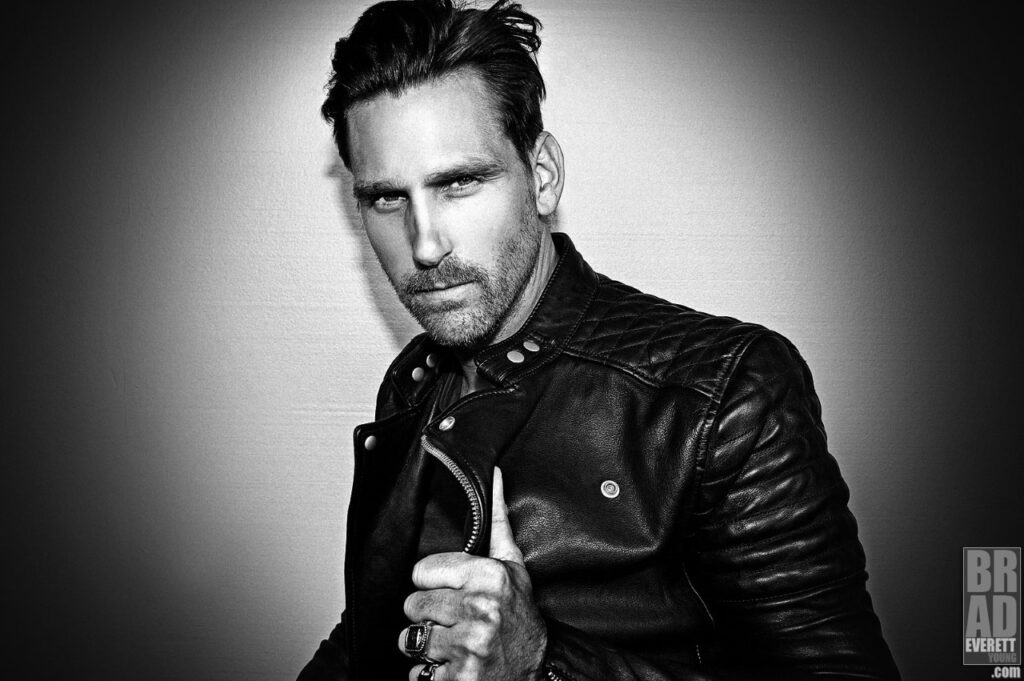 How was "Jazzman's Blues" for you? 

My experience shooting "A Jazzman's Blues" was a total dream. It has got to be my favorite movie project that I have been a part of to date. We crisscrossed the state of Georgia shooting in some incredible locations that showcase the landscape of my beautiful home state.  For me, it's always a great experience working with Tyler, but this project seemed extra special to him, being his first ever screenplay written over 25 years ago, so there was a unique excitement in the air every day on set. I urge people to go watch "A Jazzman's Blues" on Netflix if they haven't already. I believe it is Tyler's best work yet as a filmmaker, and I am proud to be a small part of it.  

What do your plans for the future include? 

I don't know what my future holds, but my plans for it will always be grand. I am the same dreamer today that I was when I was a boy. I dream of adventure and love. I dream of challenge and triumph. I want to see what is around the next corner. I don't ever want to lose my curiosity for life.

If you were to have any superpower, what would it be and why?  

Being invisible would be cool, but I would not want to face the nefarious temptations that would abound with such a superpower. For today, I would have to go with the ability to breathe underwater. I have always been fascinated by the great mystery of the world beneath the surface.

When I dive, I feel present. Every moment is an adventure. I become an explorer and all my worries fade away. I hope to explore all the world's oceans, and someday play a larger role in protecting them. 

What would you like to tell our readers about Season 4 of "The Oval"? 

Season 4 of "The Oval" might be the best season yet. It delivers classic Tyler Perry juicy storylines that people love while continuing to turn up the heat in all the right places.
To learn more about actor Brad Benedict, follow him on Instagram.