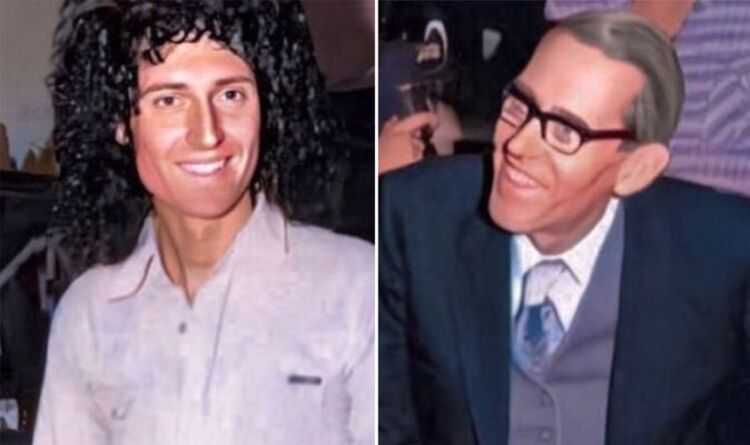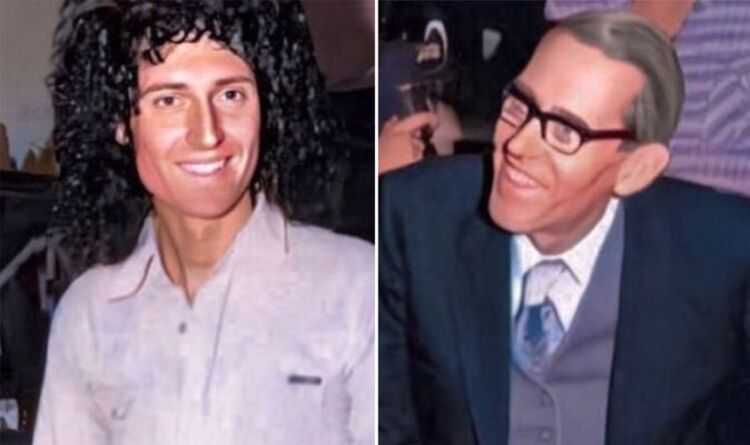 Brian May has been performing as Queen's guitarist for over half a century, but when he first started out he was balancing other career ambitions. By the time his band with Freddie Mercury, Roger Taylor and John Deacon was really taking off, he was studying for a Physics PhD that he ended up dropping, much to his father Harold May's dismay. However, when Queen performed at Madison Square Garden in New York City, his parents were backstage and finally got it.
Brian has shared a picture before, which you can see below, of the moment his father Harold finally accepted his Queen career.
The guitarist wrote: "This was the moment when my Dad finally shook my hand and said "OK – I get it now" – A big moment for me, because my Dad had until that point been unable to accept the fact that I had thrown away my scientific career to become what he called a pop star."
This last week marked Harold's 101st birthday, had his dad not died at just 66-years-old.
On Harold's impact on his life, Brian has previously shared: "He was known as 'Son' to his family when he was a kid – probably because his father was also named Harold. But my Dad never knew his Dad. Harold May Senior returned from the trenches in World War I with lung damage from the poison gas which eventually proved fatal. My Daddy would have been 99 today – but we lost him aged only 66 – a sad loss – he had so much left to do. He was a genius at handiwork and anything electrical – and of course he worked with me creating the Red Special guitar which has been with me all around the world many times over the last 50 years. Amazing."
It's worth pointing out that Brian did honour his father in completing his Physics PhD at Imperial College, London decades later.
DON'T MISS
Brian May performs Queen's '39 high up in Tenerife – WATCH [BRIAN MAY]
Roger Taylor on which country still 'feels most like Queen early days' [ROGER TAYLOR]
Brian May: 'Kids today should know The Beatles music as well as Queen' [EXCLUSIVE]
Having abandoned it in 1974, the rock legend re-registered in October 2006 and submitted his thesis in August 2007.
The revived thesis was called A Survey of Radial Velocities in the Zodiacal Dust Cloud and was approved 37 years after it was first begun.
Brian's submission was accepted because there had been little research on the topic in the almost 40 years since.
He finally graduated as Dr Brian May on May 14, 2008, which no doubt his father Harold would have been incredibly proud of.
Published at Sat, 09 Apr 2022 15:10:42 +0000
Brian May celebrates his dad who eventually accepted his Queen career 'He gave me so much'