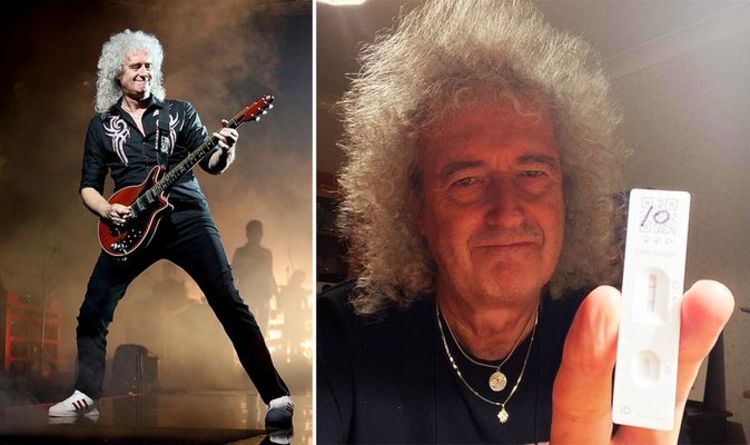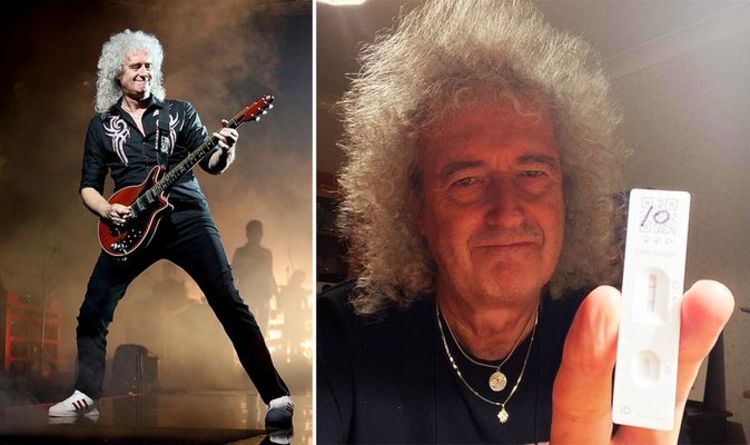 Having been performing as a rock guitarist since the late 1960s, Brian May has lived a busy and full life, showing no sign of stopping. In the two years since the pandemic began, the star's been keeping himself busy with all kinds of projects, but most of all he just really wants to get back on stage. Queen and Adam Lambert's UK and European tour was originally set to take place in summer 2020. After two postponements it's now due to happen this year and the rock legend is feeling relatively confident about the concerts actually going ahead.
Speaking exclusively with Express.co.uk, Brian said: "I don't think anyone has any confidence whatever in what the government has to say. But I think, there's a good chance that we will be okay. Yeah, we're gearing up completely and utterly in the belief that we will do it all around Europe and in the UK as well. I'm getting fit, I'm a fitness aficionado now. I'm not going to say addict, but I take fitness so seriously now. And that's what it takes to get back out on tour. You have to do it physically and mentally. So, I'm in preparation right now."
Asked if it's been a struggle returning to normal life after his various health problems, the 74-year-old admitted it was at first.
Brian continued: "I did [find it a struggle] for a while, but with a succession of physical problems to fight I found I had less energy as time went on. I had the heart attack and then I had a stomach episode, which was a consequence of the heart attack and the medications that I took after it. Then I got Covid a few weeks ago."
The Queen guitarist, who is fully vaccinated, shared the news on his Instagram with fans a few weeks back and encouraged people to get the jab.
He reassured: "Y'know I was okay, It wasn't the worst thing in the world but I can still feel the effects. Not exactly fatigued, not exactly tired, but I get these kind of brownouts where I have to go to sleep. I don't know if that's a recognised symptom, but I just find when that call comes in my body, there's almost nothing I can do about it. And that symptom has persisted and I don't know how long that's going to go on."
DON'T MISS
Brian May and Roger Taylor celebrate Adam Lambert's 40th birthday [ADAM LAMBERT]
John Deacon last Queen show: 'Traumatised by losing Freddie Mercury' [JOHN DEACON]
Brian May 'My parents would be very proud!' Queen's new achievement [BRIAN MAY]
Nevertheless, he continues to focus on his physical wellbeing, what with the big 75 coming up this summer.
Brian said: "My inspiration is exercise. I'm back on the bike, doing my heart rehab programme. I do a serious amount of swimming, also working the heart, in intervals. So yeah, I'm just on it. I'm making the best of myself that I can at the age of 175!"
Brian May features in Andy and the Band series 2, in the episode Planet Rock, which is available to watch now on BBC iPlayer.
Published at Mon, 31 Jan 2022 23:57:37 +0000
Brian May health: Queen legend, 74, 'fitness fanatic' but still fatigued after Covid spell