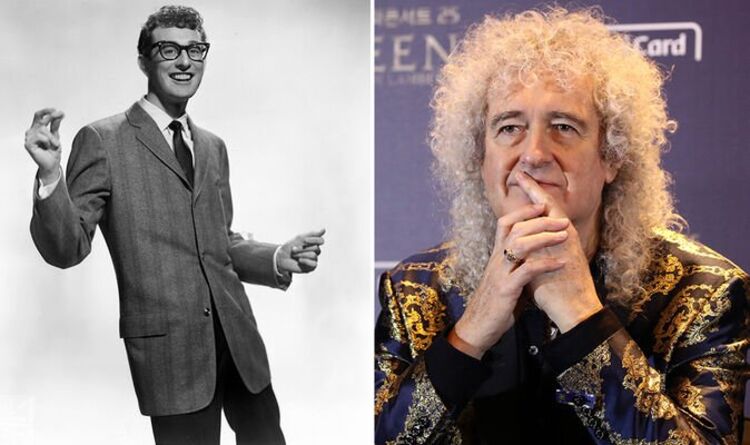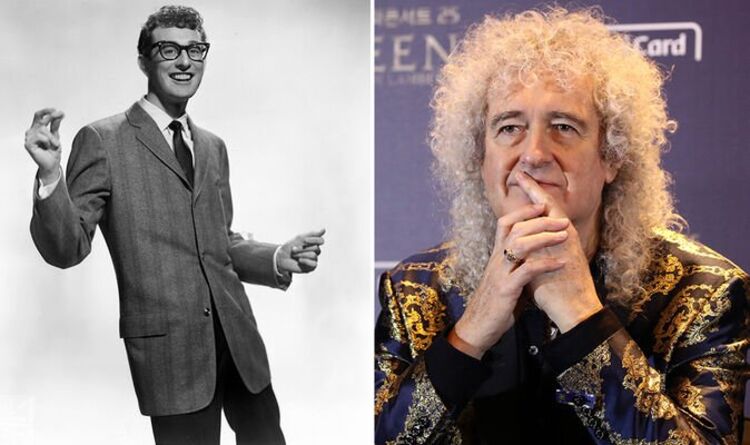 Like many rock stars who were kids in the 1950s, Brian May became a fan of the late great Buddy Holly. The rock and roll pioneer tragically died in a 1959 plane crash at just 22-years-old but had a huge impact on popular music during his short lifetime. Now the Queen guitarist has paid tribute to the music icon by sharing his cover of Maybe Baby with a new music video.
Brian's Buddy Holly tribute originally featured on his 1998 solo album Another World, which the Queen star is re-releasing next week.
The 74-year-old said: "I've never done a Buddy Holly song, and I did Maybe Baby. That song more than probably any other, is the reason that I'm here doing this, playing guitar and being a rock star and being a very fortunate person. I heard Buddy Holly make that incredible sound on his guitar, that clang, singing that beautiful song, hearing those wonderful harmonies of The Crickets. And it completely motivated me. I just thought, 'That's what I want to do. I want to be able to make music that does that to people, makes them feel this kind of yearning, makes them feel this joy and passion.'"
Brian's new music video for his Maybe Baby cover features some of his favourite fan art, and the track is available to stream and download from today.
The song features on the second disc of bonus tracks on the April 22 deluxe reissue of Another World.
The bonus "Another Disc" features a string of previously unreleased remixes, live tracks and covers.
Alongside Maybe Baby, the disc also has May performing more classic 45s from his youth including The Shadow's 1961 instrumental FBI and Conway Twitty's 1958 tear-jerker, It's Only Make Believe.
The unique book of fan art, which will see its profits donated to Brian's Save Me Trust charity, "offers a visual accompaniment to tracks from the album and other related imagery. It showcases the diverse talents of this community of artists, all of whom have been so deeply inspired by Brian and his music, career, and accomplishments. Within these pages reside over 300 unique pieces of artwork in various media and styles, each illustrating a one-of-kind perspective of Dr May in Another World, created by those who love him best."
Brian said: "This book is the perfect companion to the Another World album in 2022. It brings together the perspectives of over 130 artists on the album and its author ! Bri-Art Rocks !!"
Both Another World and the Bri-Art book are released on April 22, 2022.
Published at Thu, 14 Apr 2022 12:01:00 +0000
Brian May shares his rare Buddy Holly cover 'The song that made me a rock star' – WATCH