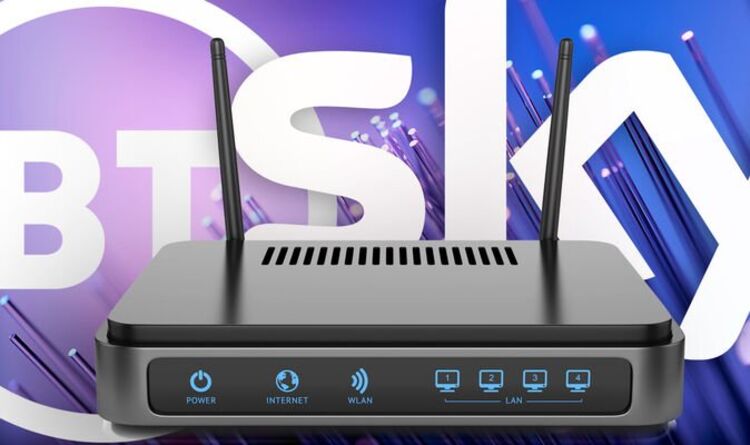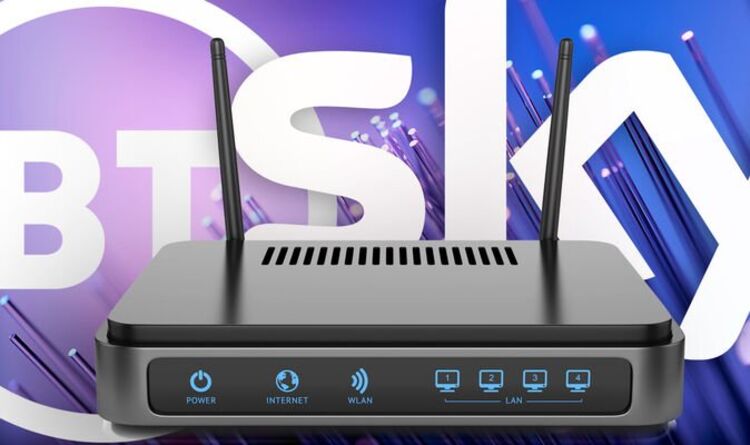 If your broadband is slowing you down then good news could be coming to your home. BT's Openreach service – which provides broadband infrastructure across the UK – has just announced that another 36 locations are being treated to blisteringly quick full-fibre technology which is capable of beaming the web through walls at speeds in excess of 900Mbps – that's over 10 times faster than the UK average.
The boost will mean firms that use Openreach technology – such as BT, Sky and TalkTalk – will be able to offer customers a vastly improved and much more reliable service.
This latest upgrade is part of a plan to bring full-fibre speeds to over 24 million homes by 2026 with Openreach boasting that it's currently connecting 50,000 new homes and businesses to this technology every single week.
If you weren't already aware, Fibre to the Premises (FTTP) is far superior to ageing copper cables as it's built to cope with the demands that most modern homes now need.
Copper lines won't get any faster than around 72Mbps and can also slow when lots of internet traffic tries to run through them at the same time.
FTTP doesn't have this problem as it's able to offer much faster speeds that don't grind to a halt when everyone attempts to get online.
BT has been offering 900Mbps speeds for a while and Sky announced last week that it is also now allowing users with FTTP in their streets to connect to the web at this rapid rate via its new Gigafast plan.
Speaking about the update, Clive Selley, Openreach CEO, said: "Over a whopping seven million homes can now connect to our Full Fibre network which is a fantastic achievement. We've come a long way – it took eight years for us to pass our first million premises, but only four months to pass our latest million.
"We believe that full fibre is the future for the UK and that's why we want to deliver full fibre broadband to 25 million UK homes and businesses by December 2026. The shift from copper to fibre will be every bit as significant as the move from analogue to digital and black and white tv to colour. By eventually retiring analogue phone lines, we will be creating a simplified network which allows us to meet the enhanced needs of an increasingly digital society."
Here's the full list of areas that are getting this ultimate speed boost.
Accrington – Lancashire
Freckleton – Lancashire
Knutsford – Cheshire
South Shore – Lancashire
Pontefract West – Yorkshire
Sandal West – Yorkshire
Manningham – West Yorkshire
Seacroft – West Yorkshire
Middleton – Greater Manchester
South Shields – Tyne and Wear
Washington – Tyne and Wear
Boldon – Tyne and Wear
Whitburn – Tyne and Wear
Westhoughton – Greater Manchester
Turton – Lancashire
Kempston – Bedfordshire
Kirby Muxloe – Leicestershire
Montfort – Leicestershire
Moulton – Northamptonshire
Harrowden – Northamptonshire
Henley on Thames – Oxfordshire
Priory – West Midlands
Brierley Hill – West Midlands
Dudley – West Midlands
Kingswinford – West Midlands
Kemptown – East Sussex
Hornchurch – Greater London
Upminster – Greater London
Goodmayes – Greater London
Wanstead – Greater London
Harrow – Greater London
Teddington – Greater London
Mortlake – Greater London
Richmond – Greater London
Kneller Hall – Greater London
Hounslow – Greater London
Published at Thu, 14 Apr 2022 06:34:09 +0000
BT and Sky broadband boost: 36 new areas get big speed upgrade, is yours on the list?