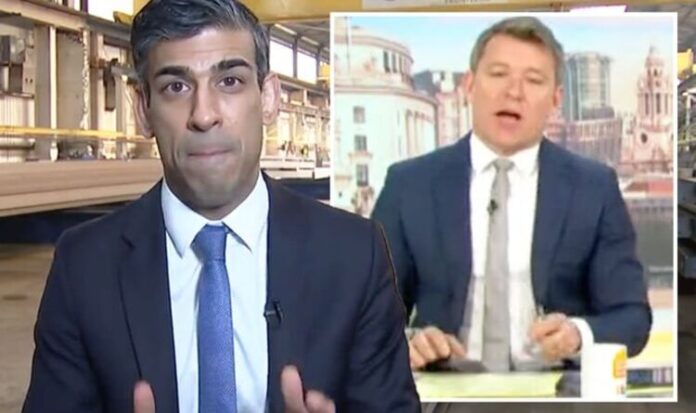 The Chancellor of the Exchequer appeared on ITV's Good Morning Britain to discuss the backlash to his spring statement, which has been criticised by many. While host Ben Shephard continued to question him, Rishi Sunak began to bid him "goodbye" despite the fact he was in the middle of a question.
As the interview drew to a close, Shephard asked if he could add a final thought, but Sunak kept repeating: "Bye bye."
"Of course I'm going to act and make a difference, and yesterday that's what we did," Sunak insisted.
"It will put billions of pounds back in the pockets of British hard-working families, that's been my priority-"
"One last thing," Shephard stated, but Sunak cut him off and remarked: "Thank you very much indeed for having me."
Shephard repeated: "Sorry, one last thing chancellor if I may-"
"Thank you so much, bye bye," Sunak continued, dismissing the broadcaster.
MORE TO FOLLOW…
Published at Thu, 24 Mar 2022 09:02:08 +0000
'Bye bye' Awkward moment Rishi Sunak cuts off Ben Shephard and tries to end GMB interview