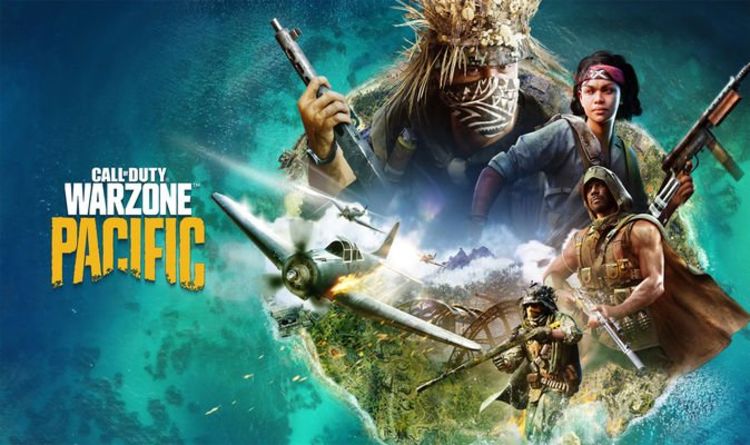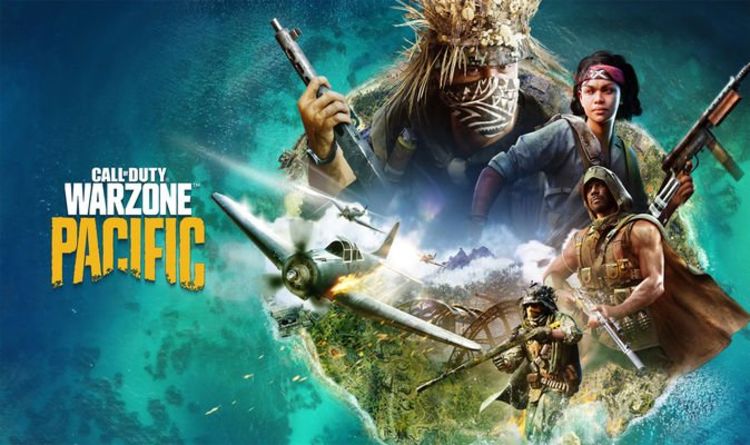 Activision has big plans for Call of Duty during the final weeks of 2021 and not all of them are related to new Vanguard content drops.
The new Caldera Pacific Warzone map will be available to play in less than 24-hours time, but only for some.
Activision has confirmed that there will be a 24-hour Call of Duty Warzone early access period for COD fans who have bought Vanguard.
The new Pacific map coming to Warzone is set during the WWII period but will not be limited to the weapons of the time.
It will include 15 different areas over another large map that will be more than a match for the existing Verdansk.
Things will kick off tomorrow with the start of a lengthy server downtime period that will end with the release of a new Warzone update.
Raven Software hasn't warned how big this new download will be, but gamers are preparing for a chunky addition.
The new Caldera map will also come with several gameplay revisions that affect perks, load-outs and various weapons.
The Gulag is also changing, with developers Raven Software confirming that any player who wins a Gulag will drop back in with the weapon – or weapons – and lethal equipment given to them during the 1v1 contest.
A new statement from Raven also confirms the following changes: "Dead Silence is being nerfed. Stopping Power Rounds are gone.
"In addition to detailing those exact changes, Raven Software looked closely at various equipment pieces, such as nerfs to Stun Grenades and Heartbeat Sensors. They also took another look at dual-wielded melee weapons – the Kali Stick and Sai – to give justice to all ghosts who lived a second life too short during The Haunting.
"The results? Expect the aforementioned equipment and weaponry to be adjusted to be less potent in the Warzone, along with gun-butting no longer being the primary method of attack on the Caldera.
"Another change involves Loadout Drop Markers – they can now only be purchased from Buy Stations after the Loadout Drop event occurs in a match, effectively shifting their usefulness from an immediate power spike to a more tactical choice in the mid to end game.
"Along with these nerfs, several Lethal and Tactical Equipment pieces will see much-needed buffs. Most Lethal Equipment will deal more damage, while the Snapshot Grenade will see its effective radius increase, the Stim will also apply a slight movement boost, and the Decoy Grenade will pack rubber bullets that deal just enough damage to pester enemies."
WHAT IS THE WARZONE PACIFIC MAP RELEASE TIME?
Activision has confirmed that the Caldera early access release time has been set for Wednesday, December 8, at around 9am PDT.
For gamers in the UK, that means the new Call of Duty Warzone Pacific map experience will be available at 5pm GMT.
Meanwhile, the Warzone Pacific map update is expected to arrive during server downtime, which will start at 5am GMT on December 8 and end with the launch of Caldera.
Everyone else will have to wait until December 9 at 5pm GMT to start playing, and will only have access to Rebirth Island during the 24-hour exclusivity period.
A message from Raven explains: "Purchase Call of Duty: Vanguard before December 8 to participate in a 24-hour Caldera exclusive access event in Warzone Pacific, which begins on December 8 at 9 AM PT. Digital copies of Vanguard come with immediate access to Caldera during its 24-hour exclusivity period, while those who purchase a physical version must install and boot Vanguard and get past the initial interactive screen to gain access to this Warzone Pacific event."
Published at Wed, 08 Dec 2021 05:11:00 +0000
Caldera release time: When does the Warzone Pacific map early access start?