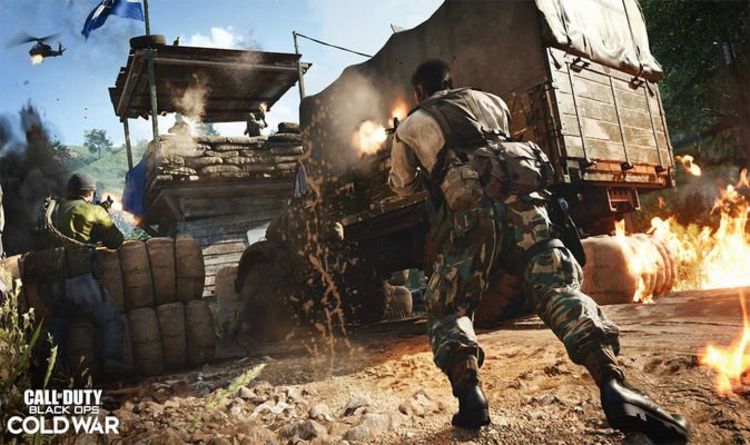 Call of Duty Black Ops Cold War Beta release time on Xbox and PC? COD beta dates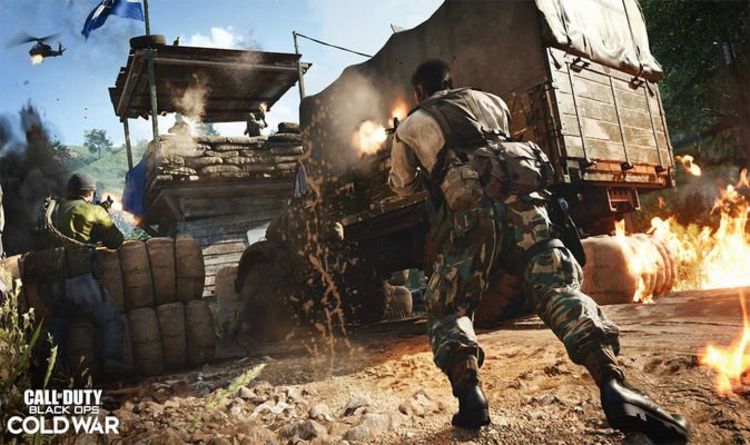 Unlike the previous Alpha, Call of Duty fans across PS4, Xbox One and PC can look forward to joining the Black Ops Cold War beta this month. The good news is that the new test will be free for most gamers across all three platforms. The only downside is that not everyone will be getting access at the same time.
CALL OF DUTY COLD WAR BETA RELEASE NEWS
Unlike the Call of Duty Cold War Alpha, the new Black Ops Beta is going to be available to test across a number of weekends.
The first of these beta tests will only be available PlayStation 4 gamers, with early access starting later today.
The Black Ops beta kicks off on Thursday, October 8, 2020, as an exclusive for PS4 pre-order customers.
The Call of Duty Black Ops Cold War beta release time has been set for 6pm BST, or 10am PT, if you live in the United States.
And while things will be kicking off today on PS4, Xbox One and PC gamers will need to wait a full week.
Those who pre-ordered the game digitally on Xbox One, Xbox Series X, or PC via Blizzard Battle.net can begin playing the Black Ops Cold War Beta on Thursday, October 15 and on Friday, October 16.
Xbox Live Gold is required for Xbox players, and PC players are required to have a Battle.net account.
The rest of the weekend, from Saturday, October 17 to Monday, October 19, is accessible to Xbox and PC players regardless of pre-order status.
The Cold War Beta is set to have a download size of approximately 30GB, with the preload now live on the PlayStation Store.
It should be noted that additional patches will likely be launched during the testing phase, meaning this size could go up.
A message from Activision adds: "There are two weekends of the Black Ops Cold War Beta.
Each "weekend" is scheduled to last a total of four days, with both play periods scheduled to begin on Thursday morning at 10 a.m. PDT and ending on Monday morning at 10 a.m.
"The first Beta weekend is exclusively for PlayStation 4 owners, and is scheduled to run from Thursday, October 8 to Monday, October 12.
"The rest of the Beta period – Saturday, October 10, to Monday, October 12 – is free to all PlayStation 4 owners. If you have a PS4 and an internet connection, ready up for Black Ops combat and join in during the Open Beta."
The current schedule includes the following:
WEEKEND ONE BETA
OCT. 8-9: PS4 EARLY ACCESS
OCT. 10-12: PS4 OPEN BETA
WEEKEND 2 CROSSPLAY BETA
OCT. 15-16: XBOX + PC EARLY ACCESS + PS4 OPEN ACCESS
OCT. 17-19: OPEN ALL PLATFORMS
And for those wondering what will be included, it sounds like there will be plenty of new map to test out, and a progression system where players can earn XP in order to unlock new content for their loadouts including weapons, equipment, Create-a-Class slots, and Scorestreaks.
"During the Beta, experience signature Black Ops combat across traditional 6v6 modes, the higher player count 12v12 Combined Arms, and a brand-new 40-player mode, Fireteam: Dirty Bomb," Activision adds.
"The Beta will feature a selection of the game's Multiplayer maps set in distinct global locations during the Cold War. Players can progress and rank up in the Beta-specific levelling system where loadout items, including new weaponry, covert spy tech through Field Upgrades, and badass Scorestreaks can be unlocked by earning XP."
Published at Thu, 08 Oct 2020 05:01:00 +0000