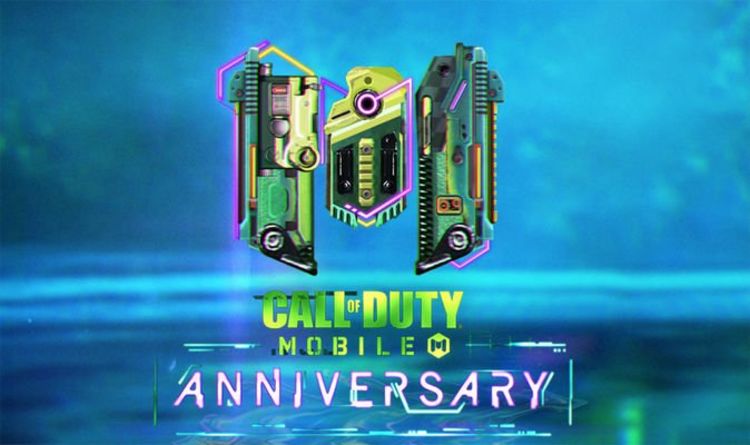 Call of Duty Mobile Anniversary: How to play mini-games, Kaboom! and more in The Club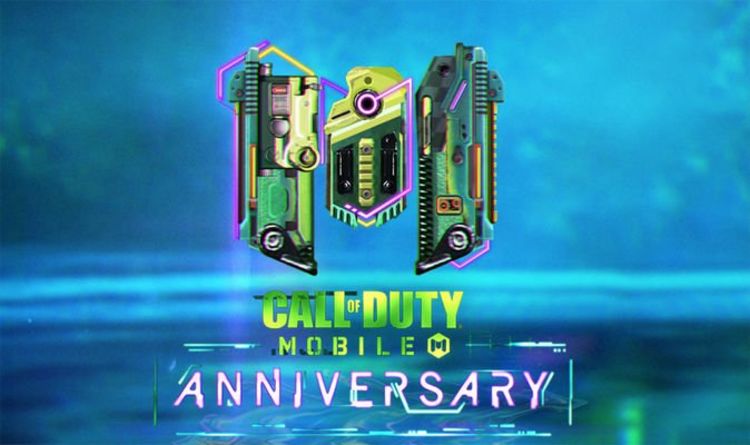 The constant excitement of battles in Call of Duty Mobile can be exhausting.
This is why Activision has introduced a space where mercenaries and operators can go in order to kick back and relax.
The Club, otherwise known as Soldier's Paradise, is now live as part of the new Anniversary content in Call of Duty Mobile.
It offers the opportunity for Call of Duty fans to relax and challenge one another to a series of casual mini-games in a unique setting.
This includes everything from Activision's retro classic Kaboom! to a good old-fashioned game of darts.
Not only that, but The Club also lets long-time Call of Duty fans check out all of the latest Black Ops Cold War teasers.
If you're a Call of Duty Mobile player that's yet to sample the delights of The Club, Activision has posted a new guide about what to expect from the Anniversary feature.
Getting in tune with your surroundings
"Headlining The Club, Reaper is at the forefront of a mixing stage as he welcomes you into the new in-game space.
"Players are able to change the music inside the Club between four alternative tracks, "No Mercy", "Lost but Found", "The Beast Arrives" and "Parallel Vibes"."
Happy Anniversary
"The Anniversary machine allows players to get points that could be used in the Anniversary Event menu to earn rewards such as emblems, backpacks, calling cards or weapon variants.
"Players are additionally able to test their football abilities with a ball to play with, as well as a dispensable paintball gun to fuel the social activity or even glowsticks to get into the Anniversary party mood.
"There is also a poster of Chopper Command and a poster of a white pawn which can be interacted with by hitting them with a glowstick. Doing so enables players to receive a code which can be used in Pawn takes Pawn, which is one of a few Easter Eggs within The Club and upon achieving will allow players to access Black Ops Cold War teasers!"
Games Unlock Prizes!
"Earn more rewards with Anniversary Machine. Earn Coins to spend on the Anniversary Machine simply by playing Multiplayer and Battle Royale and by completing tasks and mini games in the Club. Each spin awards Points, which at certain milestones will unlock new epic rewards like the Chicom – Starstruck weapon blueprint, the Merc 5 – Going Gold character skin, plus an epic weapon charm and calling card.
"On the other side of The Club there is a game area which allows players to try their luck at a range of mini-games.
"Players can take part in a game of Kaboom, a classic Activision game, which has been revived into The Club, where players are tasked with catching the incoming bomb alerts with a bucket before they detonate with the ground.
"If this seems like a little too much pressure, there is always a simple game of Darts to engage with to perfect your hand eye coordination (and aim).
"At "Rebel Rocket", players can sit at the bar and engage in conversation T.E.D.D or sit on the nearby tables to play the Knife Game, which consists of stabbing the gaps between your fingers as quickly and carefully as you can – we never said games weren't going to hurt!
"Adler is also visible by a pillar next to the bar and can be interacted with to begin missions. Alternatively, can approach Simon "Ghost" Riley for missions to be initiated."
Published at Thu, 29 Oct 2020 15:48:51 +0000