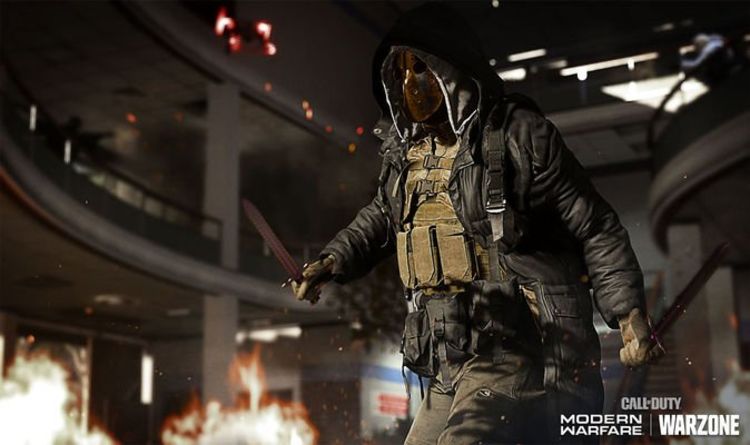 Call of Duty Modern Warfare update: Warzone Halloween event end and patch news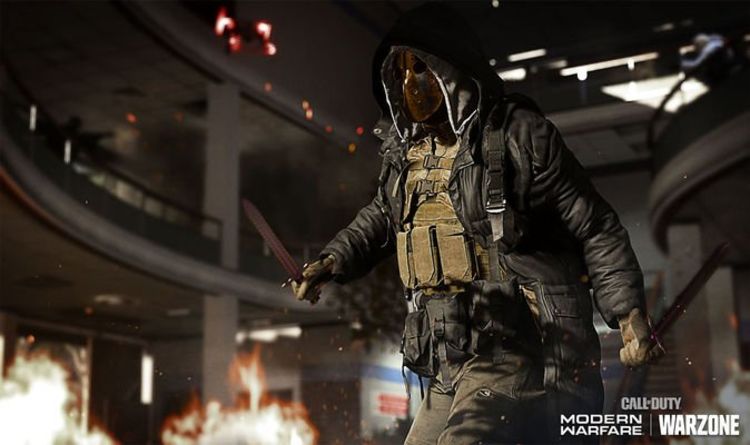 Gamers only have a short time left to enjoy the likes of Zombie Royale and Night Mode in Call of Duty Modern Warfare and Warzone.
The Haunting of Verdansk is coming to an end, and these limited-time modes, along with the trick-or-treat boxes, are expected to disappear with it.
I for one will be happy to stop cacking myself every time I hit one of those loot boxes around town.
The new Zombies Royale has proven a big hit with gamers, providing a new and frantic way to experience Warzone.
Players have been slowly perfecting their strategies to take down the Undead and other teams alike, the endgame is a bit harder to plan for.
With hordes of Zombies and a shrinking area to hide in, it can sometimes come down to luck who ends up winning the contest.
But that hasn't stopped gamers requesting Zombies Royale to become a permanent mode available in rotation with others.
One gamer comments: "It's fun, but the end game is literally a coin toss to whoever gets to eat the last 2 vials and stay in the air while the last person on the ground is fighting off 10 zombies.
"Either make you require 3-4 stims, don't allow buyouts from buy station, only allow 1 ress buyout per station, the maximum amount of times you can become a zombie."
But until we find out more, it looks like Zombies Royale will be disappearing this week as part of the next Call of Duty Modern Warfare update.
Activision has confirmed that the Call of Duty Warzone Halloween event will be ending on Tuesday, November 3.
A big Call of Duty Modern Warfare update, changing the game's current playlists, is expected to arrive at around 6pm GMT, or 10am PDT.
It's unclear what will be replacing the current content, or if any of the Night-Time Modes will be making it into the normal rotation.
More news could be shared by Activision on Monday, which is when blog posts are shared on upcoming content.
However, with such a busy month ahead with the launch of Call of Duty Black Ops: Cold War, it's unclear what new stuff will be coming to Modern Warfare.
We do know that Black Ops Cold War content will be coming to Call of Duty Warzone this year.
According to the latest announcement from Activision, the Black Ops Warzone crossover will begin in December.
Not only that, but we should start hearing more about the new content plans in the coming weeks, when Black Ops Cold War hits shelves.
We already know that new weapons and items will be made playable in Verdansk, but fans are also expecting a new map to be released as part of the deal.
Recent leaks suggest a winter map is in the works but this remains unverified at this point, with Activision staying tight-lipped on that area of gameplay.
Activision president Rob Kostich had this to say on the new Warzone crossover during a recent earnings call, commenting:
"All the awesome new Black Ops Cold War weapons and operators you unlock and your level 1 to 255 progression will be usable in Black Ops and in Warzone.
"Just like what worked in Modern Warfare. Black Ops battle pass content and store content will also work across Black Ops and Warzone."
"Now, players, of course, can continue to use their Modern Warfare content in Warzone once Black Ops launches.
"We expect Season 1 for Black Ops Cold War and Warzone to launch this December.
"And that's when you're going to be able to start to see the impact of Black Ops and Warzone really starting to work together in cool and fun ways."
Published at Mon, 02 Nov 2020 01:55:36 +0000