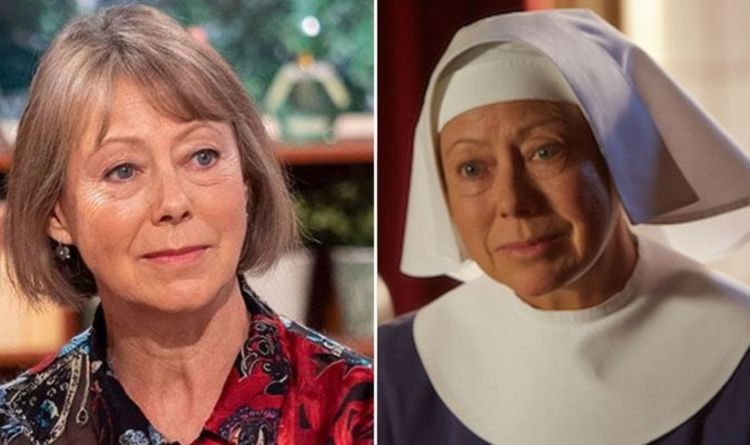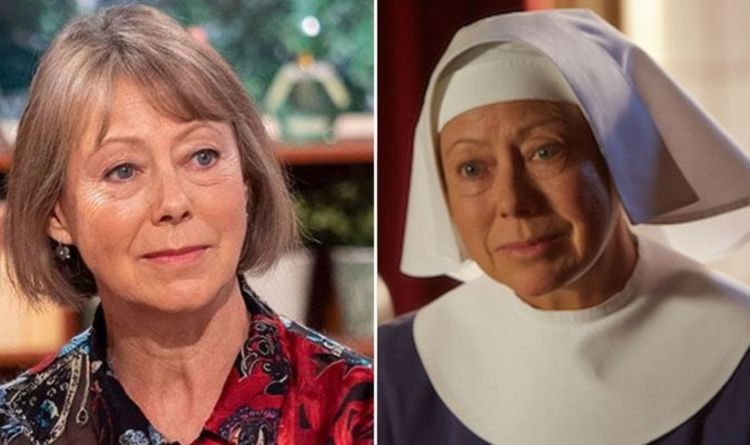 Actor Jenny Agutter, known for her portrayal as Sister Julienne, has played the lead role in Call the Midwife for 10 years. Created by Heidi Thomas, the period drama series explores the lives of Anglican nuns and lay practitioners of the fictional Nonnatus House in the UK capital. Set in the 1960s, the BBC programme has proven to be a hit with audiences and includes a stellar cast. Besides Jenny, Helen George (plays Trixie Franklin), Laura Main (Sister Bernadette) and Stephen McGann (Dr Turner). In a recent interview, the Sister Julienne star has detailed her favourite scene from the show.
When quizzed, the star initially said there were "a lot of things" that came to her mind which she deemed as "quite special" over 10 years on the show, making it hard to choose.
She said: "It's not necessarily ones that one has been involved with, but just a scene."
Later, the actress revealed how the death of Lady Browne, who was Chummy's mother, was a "touching" moment on the show and praised showrunner Heidi for her "terrific" storytelling.
Jenny explained: "There's just a very simple scene of Chummy holding her mother's hand. Her mother wants a manicure. It's very touching, because it's an opportunity to really be close in a way that they never have been, and recognise what's going on, and just taking the moment."
READ MORE:Judi Dench refuses to answer probe over her appearance
The TV star reflected on another scene when one of the characters was in need of a wedding dress and all the nuns searched through a hidden trunk of dresses.
Although nuns are married to Christ, the actor explained how they mark their faith by wearing a wedding dress to Church and make their final vows.
Describing the scene, Jenny: "They just for a moment, digging these [wedding dresses] out and remembering their pasts and lives." Later, the star reiterated: "There are a lot of instances in Call the Midwife that I just love."
To date, three episodes of the latest series have aired on BBC One, with the fourth set to air this Sunday.
Some cast members have recently teased an "appalling" storyline coming up in the season which is set to shake up proceedings.
In an exclusive interview with Express and other media, Jenny has spoken about the gut-wrenching topics which the programme is set to tackle.
The 69-year-old actor said some episodes will touch on issues including racism after mechanic Cyril struggles to secure a white-collar job.
Jenny explained: "That is a big issue and a very serious issue that comes up which is appalling."
Discussing other issues, the Sister Julienne star added: "Sex education comes into this series and people who object to it and whether it's a part of what they should be doing or not."
"There are a lot of difficult medical issues that arise, we've had abuse again which comes back in a different kind of way.
"The pressures are not there so obviously financially throughout the year but they are there in terms of how the maternity home runs the clinic."
A recent video clip, which was released ahead of this weekend's episode, was shared on Call the Midwife's official Instagram account.
The teaser saw Nurse Phyllis Crane (played by Linda Bassett) comforting a teary-eyed Nurse Lucille Anderson (Leonie Elliott).
Phyllis asked: "How does Cyril feel about that?"
During the show's wholesome Christmas special episode, lovebirds Cyril and Lucile had their festive winter wedding in Poplar which warmed viewers' hearts to the core.
In the short snippet, Lucille replied: "I haven't told him yet."
Call The Midwife continues on Sunday at 8pm on BBC One.
Published at Sat, 22 Jan 2022 10:10:00 +0000
Call the Midwife's Sister Julienne star opens up on emotional character exit