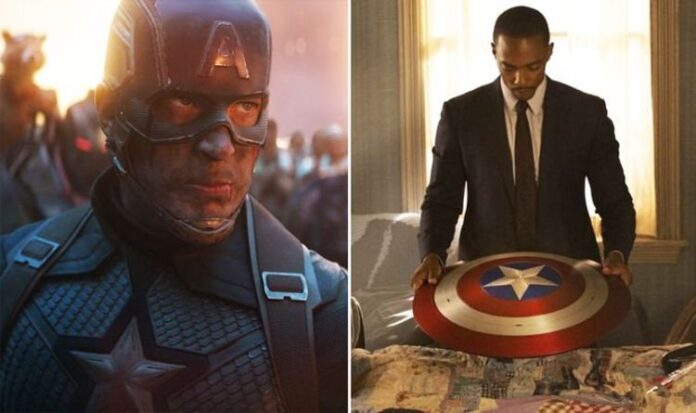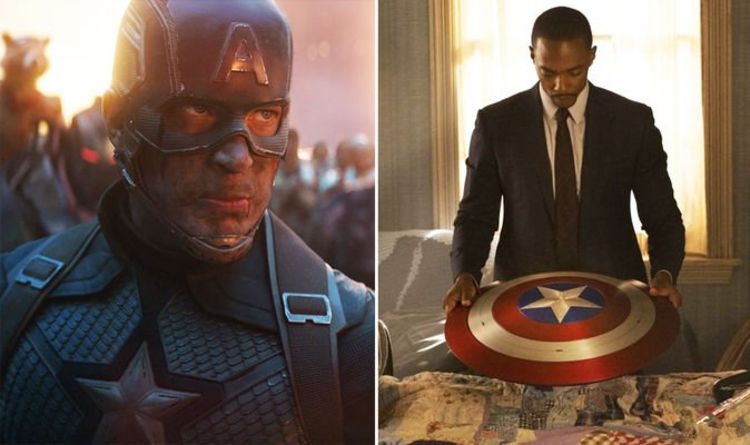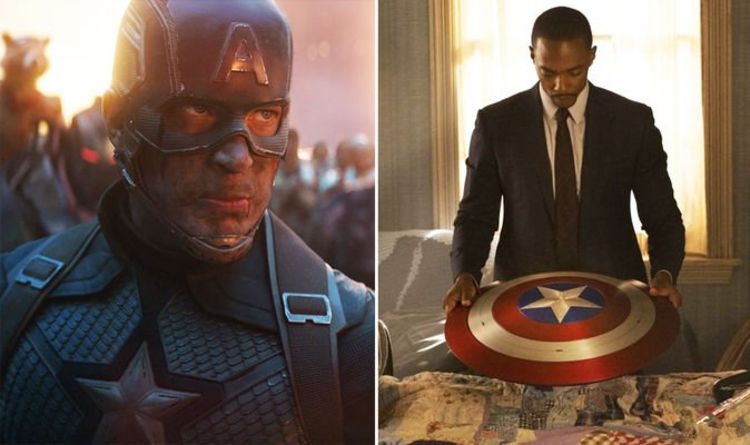 The last time Marvel saw Captain America was in the final moments of Avengers Endgame. Steve Rogers went back in time to return the Infinity Stones and Thor's hammer, however never came back himself as he'd gone to live with Peggy Carter in the 1940s. The First Avenger grew old with her throughout the 20th century until the present day setting of 2023, when he jumped back to the main timeline and handed Anthony Mackie's Falcon his shield.
It's therefore presumed that Disney+ show The Falcon and The Winter Soldier, which debuts on Friday, will see how Sam Wilson is finally recognised as the new Captain America.
But what of Steve Rogers' fate? He's well over 100-years-old now even though he is a super-soldier.
Now Marvel boss Kevin Feige has confirmed that the six-part streaming miniseries will reveal whether he's alive or dead half a year on from Avengers Endgame.
Speaking with Empire, he said: "Yes. In a roundabout way,"
READ MORE: Avengers Endgame Thor: Noobmaster69's unveiled as Winter Soldier star
Although Feige did add that while Steve being alive is a "fair presumption", it's "not necessarily the case."
Interestingly, elsewhere in the interview, there could be a clue that Captain America has sadly passed on.
The Marvel boss said: "There's something very poignant about the two best friends of a mutual friend who's not there anymore. Do they really have a relationship without Steve?"
Of course, this could just mean they're leaving him behind to retire or return to the other timeline he went to live in.
However, there are a couple of other clues that Steve Rogers has actually died of old age.
Firstly, one of the main stills for The Falcon and The Winter Soldier sees Sam holding Cap's shield, in an old fashioned bedroom, while dressed in a dark suit with a black tie.
What else could this suggest but Cap's funeral? It's certainly not Tony Stark's since young Steve attended that too, before he gave Falcon the shield.
Then there's the fact that Captain America features during the opening In Memoriam scene of Spider-Man Far From Home, alongside those who perished in Avengers Infinity War and Endgame in Iron Man, Black Widow and Vision.
Again, the In Memoriam to Cap could just be acknowledging that young Steve disappeared to go back in time.
However, with everything else already mentioned, we're leaning towards the sad fact we may be saying goodbye to the original Captain America in The Falcon and The Winter Soldier.
Meanwhile, Mackie has teased an Iron Man connection for the new Disney+ show.
Speaking with Disney's D23 Magazine, Mackie said on his new costume: "The wings have become much more pliable, much more dynamic."
The Falcon star continued: "He's much more of a winged force. Coming out of Endgame and being blipped out and blipped back in, it seems this time around, he really appreciates being alive."
But then he added: "He's been even more 'Tony Starkerized' than before."
By the sounds of it, Falcon's armour has had quite the technological advancements, a bit like the Iron Man suit upgrades throughout the MCU movies.
The Falcon and the Winter Soldier begins streaming on Disney+ from March 19, 2021.
Published at Tue, 16 Mar 2021 20:40:57 +0000
Captain America dead? Marvel boss on Old Steve Rogers fate in Falcon and Winter Soldier