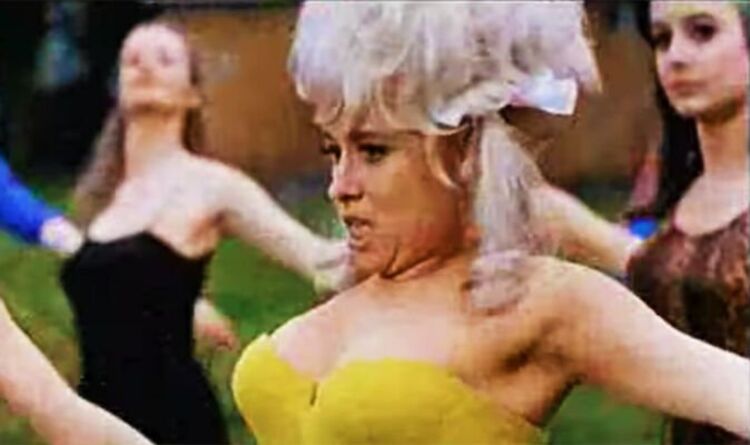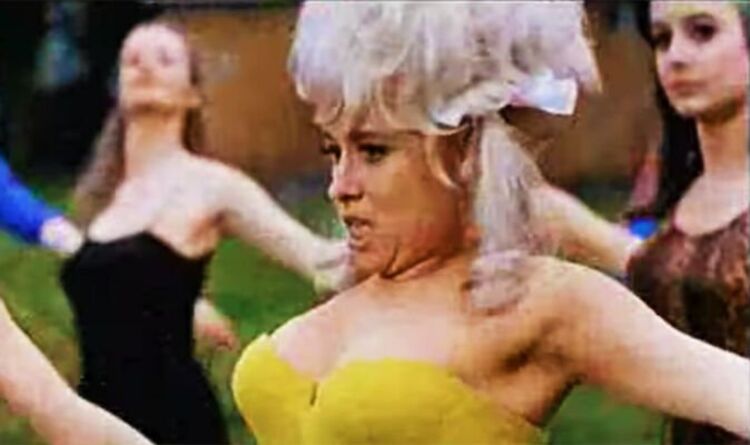 They may have been huge stars of the day, but Windsor confirmed the leading male actors were paid £5,000, while the women started on £2,000 which was raised by £500 as the franchise grew in popularity.
Windsor said: "It paid the rent. Most of the people were theatre actors, so we would be doing theatre at night and that's how we made up the pennies."
The lack of glamour extended to the filming conditions where there were no toilets and no lunch was provided and they had "schlep back to Pinewood" while the producer "sat in his Rolls Royce."
She added: "We made all those films in the winter. It was pouring with rain. They would never go on location. They got a field in the back, so they didn't have to pay Pinewood Studios. They painted the ground green. They put leaves on the trees."
And then it came time to shoot Windsor's cheeky topless reveal.
Published at Fri, 15 Apr 2022 15:29:00 +0000
Carry On: Barbara Windsor was 'terrified' by outrageous scene that made her a star