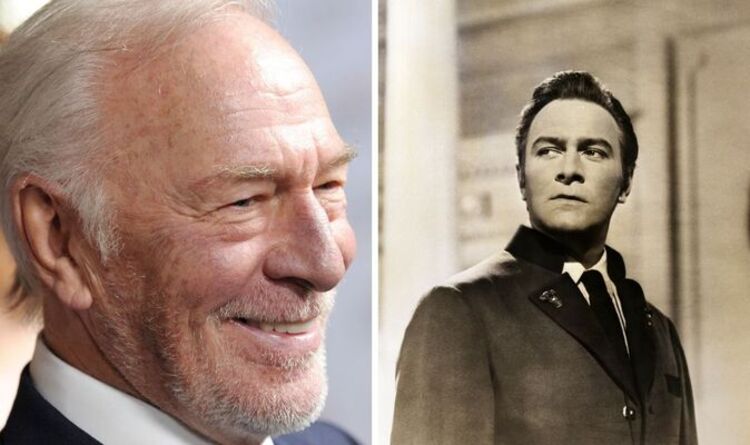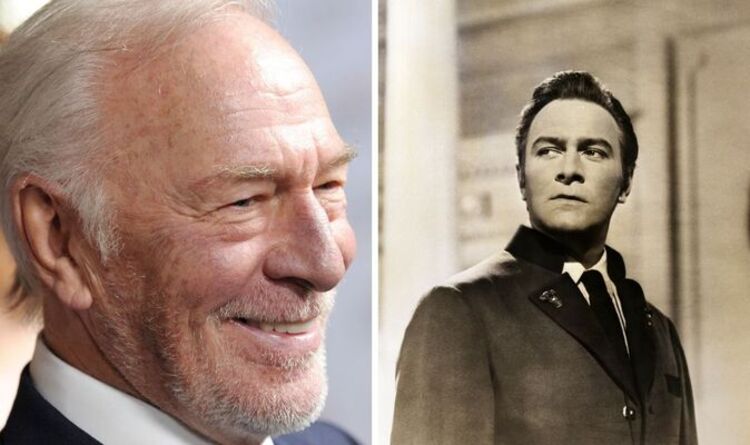 The Canadian star was mourned last year after sustaining a blow to the head in a fall, which resulted in his death two-and-a-half weeks later at the age of 91. Following his death, Julie Andrews, who starred alongside him in The Sound of Music, paid tribute to the star, noting how the "world has lost a consummate actor" and that she had "lost a cherished friend". Ms Andrews added: "I treasure the memories of our work together and all the humour and fun we shared through the years."
Their classic showing The Sound of Music remains a family favourite, enchanting generation after generation since its release in 1965.
It collected a string of awards, including Academy Awards for Best Picture and Best Director, while Ms Andrews narrowly missed out on an Oscar for Best Actress, to Julie Christie in Darling.
Mr Plummer helped lead the cast alongside Ms Andrews, and his role as Captain von Trapp, the father of the seven children featured in the iconic tale.
And while he would receive acclaim for his turn, Mr Plummer initially thought the role was beneath his talents, once claiming it was a two-dimensional role that he wasn't suited to.
Reports show that Mr Plummer agreed to the part after discussions with Robert Wise, the film's director, who had claimed the actor could spend four days with Oscar-winning screenwriter Ernest Lehman, tasked with bringing his character to life.
Mr Plummer noted: "He gave me some humour, darkness, irony. I just loved Ernie."
The actor added that while on set in Austria, he behaved like "a pampered, arrogant young b****** spoiled by too many great theatre roles".
Ms Andrews herself has reflected on the roles which have made her among the UK's most prominent, and profitable stars, including her roles in hits such as Mary Poppins.
JUST IN: Christopher Plummer lifted lid on surprise Sound of Music secret
Next she was hired for 'The Sound of Music', which she feared would lead to her being "typecast", but admitted she couldn't "say no to such a lovely author".
Prior to those years, she admitted that she struggled to accept praise and recognise her achievements – earned through her hard work and the talent she displayed in performances.
The star said: "I had a big problem to begin with, funnily enough, with audiences. I attributed to the audience the way I viewed myself.
"In other words, I was convinced that they might find me boring. But over the years, I decided that was a stupid thing to be doing and that I needed to work on that. And I did."
By 1956, when she appeared in the original Broadway production of 'My Fair Lady', in London, she had a revelation and began to appreciate her own skills.
She said: "I suddenly realized I wasn't just performing, I was giving them a great evening, hopefully.
"And you know, probably back home, one of their children had a cold, and they had the tax man around the corner, and so on.
"But for three hours, I might be able to make them feel great – that I could make a difference."
Following Mr Plummer's death, tributes from across Hollywood were made to the star, who claimed his first Oscar win in 2012 for Best Supporting Actor in Beginners.
Among them were the likes of Daniel Craig, Ana de Armas, Jamie Lee Curtis, Katherine Langford, Rian Johnson, Chris Evans and Don Johnson.
Lou Pitt, Mr Plummer's manager of 46 years, said in a statement: "Chris was an extraordinary man who deeply loved and respected his profession with great old fashion manners, self-deprecating humor and the music of words.
"He was a national treasure who deeply relished his Canadian roots.
"Through his art and humanity, he touched all of our hearts and his legendary life will endure for all generations to come. He willforever be with us."
Published at Fri, 15 Apr 2022 10:25:50 +0000
Christopher Plummer acted 'like arrogant b******' on Sound of Music set