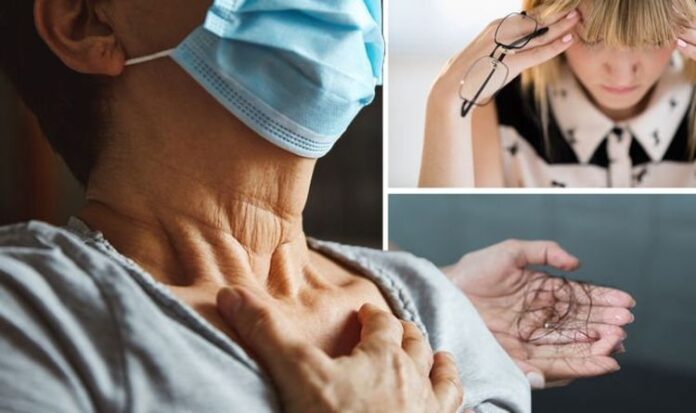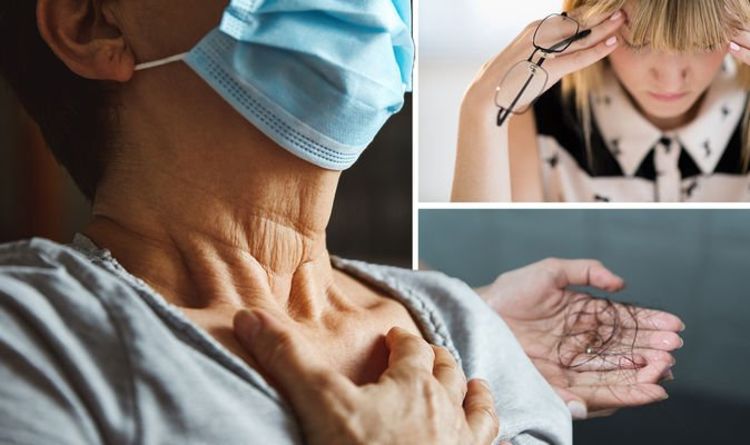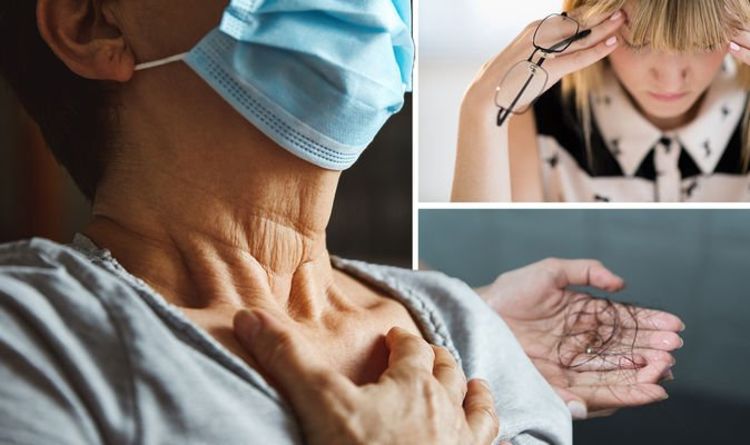 The mood in Britain is decidedly more upbeat amid the ongoing vaccine rollout, but defeating coronavirus is a marathon not a sprint. Mutations of coronavirus raise the spectre of vaccine resistance and there are ongoing calls for the government to turn its attention to the long-term effects of COVID-19. In regards to the latter, evidence has identified the five most common symptoms.
A systematic review and meta-analysis aimed to identify studies assessing long-term effects of COVID-19 and estimated the prevalence of each symptom.
A total of 18,251 publications were identified, of which 15 met the inclusion criteria.
In total, 55 long-term effects were identified and 21 meta-analyses were performed, and 47,910 patients were included.
It was estimated that 80 percent of the patients that were infected with SARS-CoV-2 (the disease that causes COVID-19) developed one or more long-term symptoms.
READ MORE: Coronavirus new strain symptoms: The three signs of Covid-19 in your eyes
According to the NHS, the chances of having long-term symptoms does not seem to be linked to how ill you are when you first get coronavirus.
"People who had mild symptoms at first can still have long-term problems," says the health body.
You should contact a GP if you're worried about symptoms four weeks or more after having coronavirus, it advises.
How to respond to mild symptoms
If you have any of the main symptoms of coronavirus (COVID-19), get a test as soon as possible. Stay at home until you get the result.
What are the main symptoms?
The NHS has highlighted three classic symptoms of coronavirus.
These are:
A high temperature – this means you feel hot to touch on your chest or back (you do not need to measure your temperature)
A new, continuous cough – this means coughing a lot for more than an hour, or three or more coughing episodes in 24 hours (if you usually have a cough, it may be worse than usual)
A loss or change to your sense of smell or taste – this means you've noticed you cannot smell or taste anything, or things smell or taste different to normal.
According to the health body, most people with coronavirus have at least one of these symptoms.
As it explains, these symptoms are also seen in children with coronavirus.
Published at Fri, 19 Feb 2021 15:49:00 +0000
Coronavirus new strain: The five most common long Covid symptoms – have you had it?