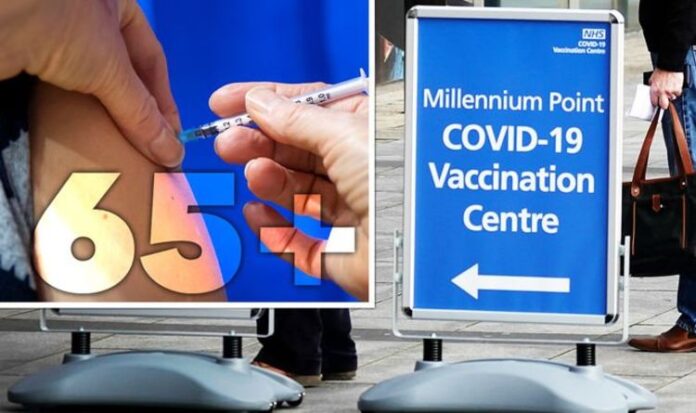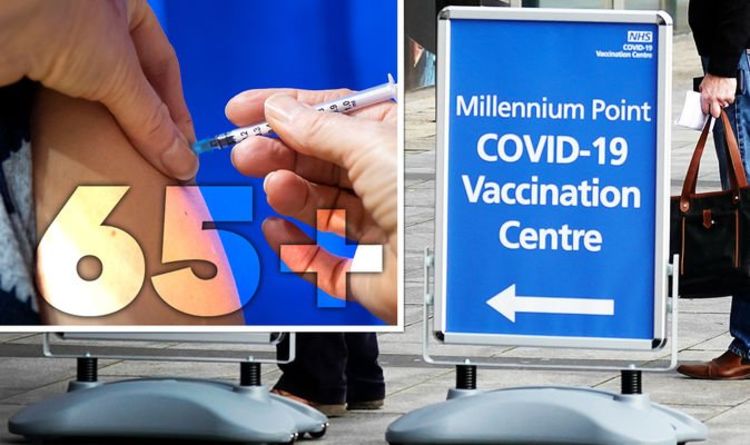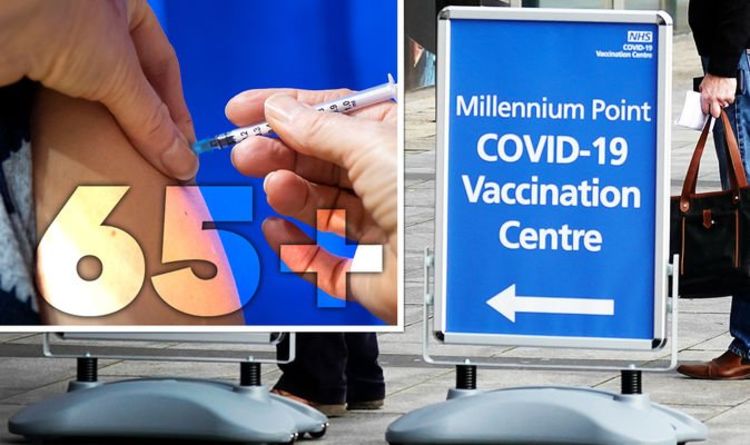 The British government aims to vaccinate 15 million people by mid-February, having already vaccinated more than 15,509,108 people since Thursday, February 11. What could this mean for easing lockdown rules? People aged 65 to 69 will be invited to get the Covid jab in England – should supplies allow. It'll also be dependent if GPs in your area have done all they can to reach those at higher risk of severe disease from coronavirus.
In Wales, First Minister Mark Drakeford said some over-50s have been offered the vaccine after the top groups were vaccinated.
There are 10 vaccine priority lists – with number one being the top priority.
As its stands, the over-65s is the fifth priority group, meaning there are only four more priority groups to go before the whole population is expected to take part.
Meanwhile, Scotland's First Minister Nicola Sturgeon expects many in the 65-69 age bracket will be able to book a vaccine by the middle of this month.
READ MORE: Baking soda benefits: Five surprising ways baking soda can improve your health at home
Those in Northern Ireland, aged 65 to 69, have been able to book a Covid vaccine at seven regional centres since the end of January.
The lightening speed at which vaccinations are being given bring hope to a long, dark winter.
People are expected to wait up to 12 weeks after having their first dose to receive their second dose of the Covid vaccine.
Since Thursday, February 11, 524,447 people have already received their second jab.
Some people may have side effects from the vaccine, which are mostly mild and shouldn't last longer than a week, assured the NHS.
These can include:
A sore arm where the needle went in
Feeling tired
A headache
Feeling achy
Feeling or being sick
"You can take painkillers, such as paracetamol, if you need to," added the national health body.
However, if symptoms get worse or you're worried about the side effects you're experiencing, do call NHS 111.
How did the vaccine get created so fast?
"There are a number of enablers that have made this groundbreaking medical advancement possible," the NHS said of the swift vaccine development.
For example, clinical trials were allowed to overlap instead of running sequentially, which sped up the clinical process.
Another factor was that there was a rolling assessment of data packages as soon as they were available.
In addition, clinical trials managed to recruit people quickly as a global effort meant thousands of people were willing to volunteer.
Published at Fri, 12 Feb 2021 10:55:00 +0000
Covid vaccine update: Over 65s now eligible for coronavirus jab