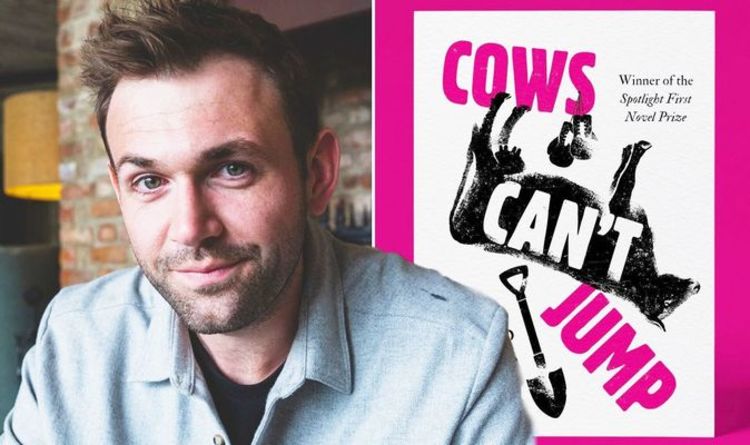 Cows Can't Jump review: A fabulous debut steeped in the wit and prose of a bullish veteran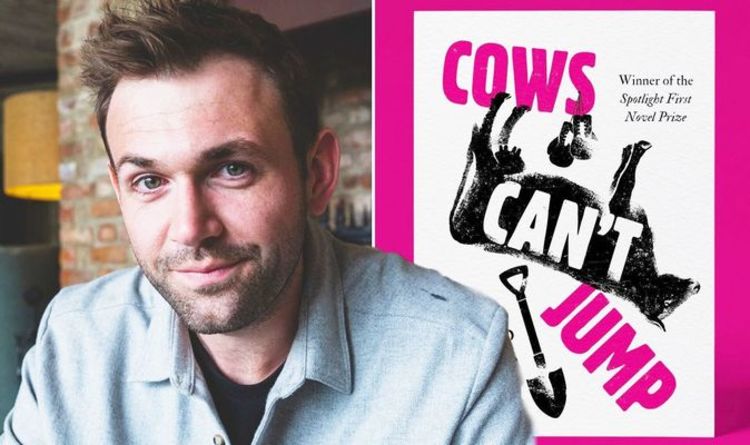 "You don't get many debut novelists in their twenties," Bowne says in a short promo clip to accompany his debut novel, Cows Can't Jump – a foolhardy decision if this first piece is anything to go by. What started as a short story conjured up in his student halls to be submitted as part of a dissertation, CCJ has taken shape over the years into a near-300 page gem and winner of the Spotlight First Novel Prize which is almost impossible to put down – a feat Bowne himself admits is "a dream come true".
Starting in Cheltenham in the pre-COVID era where the only thing dominating headspace is Brexit – thank God that's ove… wait a minute – Cows Can't Jump takes readers on an almighty European road trip with unlucky in love Billy.
A teen inflicted with all of life's typical obstacles, Billy's dead-end job, luck with women, and life as a whole, seems en route to reaching its designated dull climax.
That is until he comes across Eva, an older girl from Switzerland he joins forces with while the pair work at their summer school.
Just as many teen love stories before them, their romance appears destined to fizzle out along with the summer months – but Cows Can't Jump doesn't leave their tale there.
READ MORE: The Singapore Grip review: A questionable ITV satire
Suffering a painful home life with his Brexiteer and Anthony Joshua-wannabe father as well as his Real Housewives of Gloucestershire mother, Billy has had enough.
He packs up his new job at the graveyard with his older and brutish "grave-digging Russian Doll" colleagues and believes a life with Eva lies ahead.
Our protagonist risks everything to be with his soulmate, or even just for the chance to spend an evening with her.
What ensues is a heartening, witty and, at times, daunting tale which results in as much introspection for the reader as it does for Billy.
For a debut novel, Bowne seems to have a natural nack for creating intriguing characters that would typically bestow bookshelf regulars.
While Billy takes centre stage, Bowne's journey across Europe paves the way for a number of others to poke their heads in – each adding their own element to the tale.
Whether it be a bloated Croatian train conductor or Police Constable World (PC World), nothing seems by accident in Bowne's prose.
And while Cows may not be able to jump, this debut is bound to send Bowne leaping, hurtling and somersaulting into the drama genre with quite the landing.
So the unique title, why? Bowne explains he grew "bored" of the lack of imagination currently sprawled across the bookshelves of Waterstones.
"I was submitting it with a few different titles," the 26-year-old begins to explain in his introduction video – the first on his newly launched YouTube page.
He adds: "One was Chasing Eva. Leaving Europe. When I changed it to Cows Can't Jump it seemed to get a lot more interest, which is funny I thought."
The name itself is a nod to Billy's escapades across Europe which see him provide a helping hand to an ailing farmer whose cattle used to mysteriously vanish.
Bowne signs off: "I'm quite bored of seeing book that are called like 'The Girl in the Window',
"'The Girl Watching Netflix', they're all just called 'The Girl' doing something.
"So I thought I'd just try and do something a bit different."
Well a little different goes along away in an impressive debut which will leave many keen to see what else lies ahead for this young writer.
Cows Can't Jump is released on Thursday, September 24 and is available to purchase on Amazon.
Published at Wed, 16 Sep 2020 23:01:00 +0000