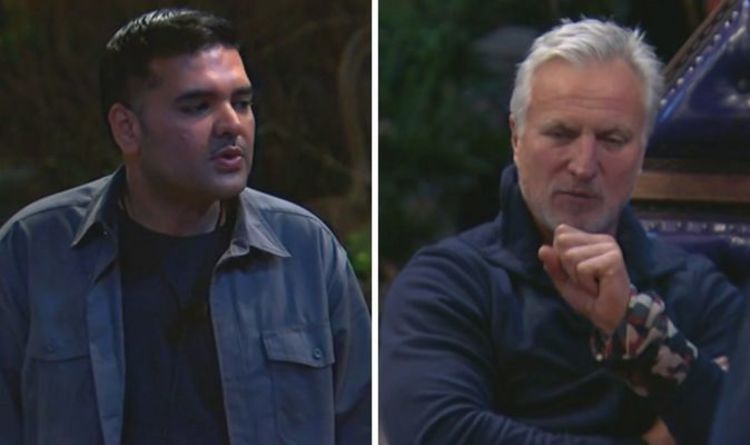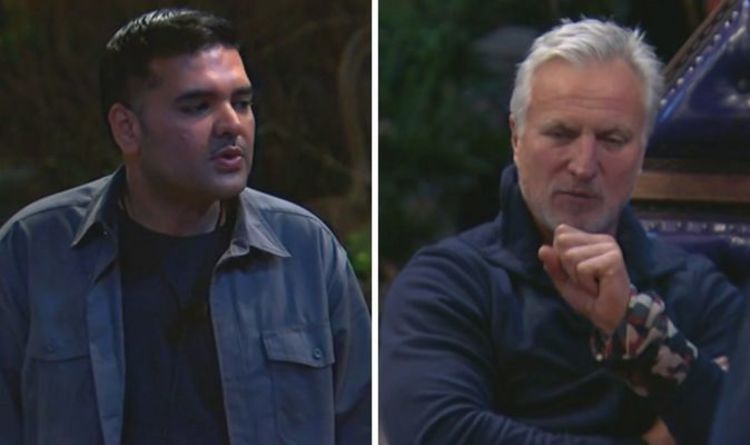 After Arlene Phillips became the first to be eliminated on ITV's challenging competition series, Monday's episode of I'm A Celebrity… Get Me Out Of Here saw tensions rise between two other contestants. Musician Naughty Boy got into a major row with football legend David Ginola after a conversation about an upcoming bushtucker trial.
Naughty Boy found himself at the centre of yet another argument this week and this time it was about the dreaded bushtucker trial.
When the contestants were informed about the upcoming challenge, the musician encouraged David to volunteer himself.
Although others, including Snoochie Shy and Kadeena Cox agreed, Naughty Boy, 40, took his persuasion a step further.
However, this rubbed David the wrong way as he became offended and felt as though they were forcing him to take part.
READ MORE: When will Escape to the Chateau reopen? 'We've made a tough decision'
The 54-year-old stated: "I don't like this kind of thing, to say 'you, you, you should do it,' you can't say I want you to experience a trial," he added, "who are you to tell me that."
Olympic athlete Kadeena noticed tensions were high and volunteered: "I don't mind doing it, I feel like this is getting way too complicated."
Later on, David justified his reasons: "We shouldn't point at someone, in a group when you want to keep the spirit right you don't point at someone."
"I think personally, that you wanted to do the trial but you didn't want to say it – my intention of saying that you should do it was based on your first trial," Naughty Boy responded.
DON'T MISS…
Lucifer's Tom Ellis sparks frenzy as he announces new Lucifer project [REACTION]
Coronation Street's Kevin Webster to order Kelly Neelan's death? [THEORY]
I'm A Celeb 'fix' row erupts as Naughty Boy saved [REACTION]
The musician later opened up in the Telegraph and stated: "The new way of deciding who goes up for the trial, I thought would've been much smoother and easier than what it played out to be."
Viewers took to social media to share their reaction to the row between the contestants with many standing by David.
GinaKayx wrote: "About time Naughty boy is put in his place. Well done David!
"Naughty has no right to nominate someone for a trial and I love David telling him so," tweeted HannahFun1.
Whereas other fans couldn't understand why David reacted in that manner.
"Used to like David, but thought the way he spoke to Naughty Boy was way too harsh, why didn't he snap at Kadeena or Snoochie," stated Mahreen49400137.
MC236753 shared: "David Ginola went from ripping Naughty boy's head off to being overdramatic.
In the end, viewers watched as Kadeena and former BBC Breakfast presenter Louise Minchin took part in the Critters Cages challenge.
Forced to face a host of cockroaches and snakes, the celebrities were able to retrieve the keys and managed to bag ten full stars.
Later on in the episode, Naughty Boy and David hashed out their row and made up with a hug.
I'm A Celebrity… Get Me Out Of Here! continues every night at 9pm on ITV.
Published at Tue, 07 Dec 2021 00:27:52 +0000
David Ginola and Naughty Boy embroiled in explosive I'm A Celeb row: 'I don't like this'