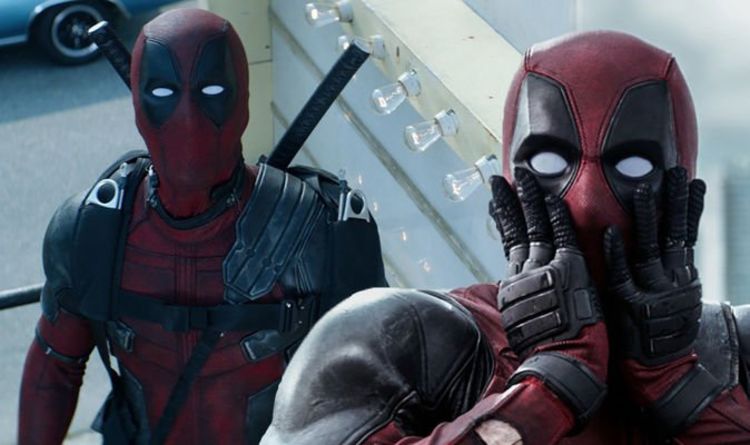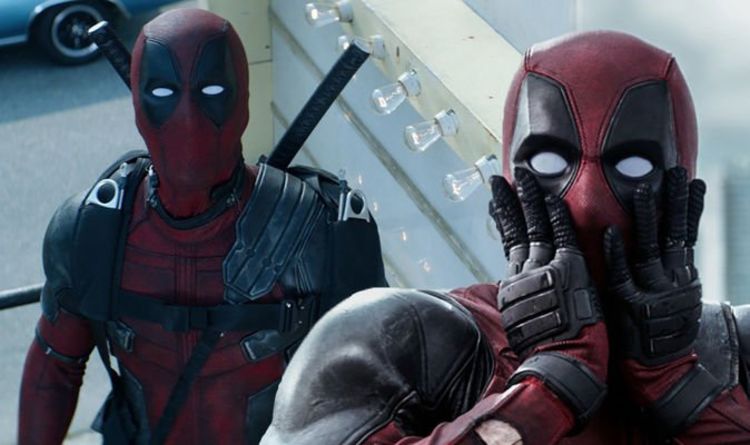 Deadpool 3 is arguably the most irreverent of the Marvel films, with Ryan Reynolds as the cursing, innuendo-filled character. The films have been R-rated in the USA when they have hit cinemas, something which made fans fear he would not make it into the Marvel Cinematic Universe. But now we know he will be featuring, how will he be integrated?
Kevin Feige, the head of Marvel Studios, has opened up on Deadpool's integration into the MCU, saying: "It will be rated R and we are working on a script right now, and Ryan's overseeing a script right now…
"It will not be [filming] this year. Ryan is a very busy, very successful actor.
"We've got a number of things we've already announced that we now have to make, but it's exciting for it to have begun.
"Again, a very different type of character in the MCU, and Ryan is a force of nature, which is just awesome to see him bring that character to life."
READ MORE: Is Michael Jackson the best selling artist of all time? 'Overtaken'
However, the R-rating is surprising, given the themes of movies like Avengers: Endgame sent shockwaves through the fanbase, worrying the series would no longer be family-friendly.
This one thing Deadpool certainly is not, so Kevin's assertion of a cinematic release with an R-rating is quite the surprise.
Bob's Burgers writers Wendy Molyneux and Lizzie Molyneux-Loeglin are currently writing the script although the film will not go into production until 2022, so there will be a long time to work out how Deadpool fits into the arch of the MCU.
But there are some theories on how this could take place, with a tweet from Ryan Reynolds sparking speculation.
He posted: "Full disclosure: I showed them Spiderman 1 & 2 and told them it was Deadpool 1 & 2. #Deadpool3."
While this may seem innocuous to some, or Ryan's standard sarcasm coming through, there is potential he has dropped a rather large hint about what is to come.
This will be explored in the MCU in the upcoming phase, with WandaVision and Doctor Strange in the Multiverse of Madness among them.
We also know Spider-Man, a Sony/Marvel film, will follow this way of working as villains from previous carnations of the friendly neighbourhood superhero are coming back to fight another day.
DON'T MISS
It was announced Jamie Foxx and Alfred Molina would return to Spider-Man to portray their villains, Electro and Dr Octopus.
As a result, it may be Deadpool is brought into the fold through some kind of multiverse moment, which sees the characters from across the Fox and Sony spectrums make their way into the MCU.
It was also recently announced fellow Fox superheroes, the Fantastic Four, will be coming into the MCU with a new reboot movie, while X-Men fans are still on tenterhooks, waiting for information on how they could be included.
Perhaps Deadpool will be a bridge for these characters to enter into the MCU, or the Fantastic Four reboot will, in some way, introduce the Deadpool narrative.
One thing we also know about the MCU is it absolutely loves a post-credit scene, which could suggest these will be utilised to bring in new characters, weaving them seamlessly.
Trailers are also similarly helpful, with the recent Morbius trailer showing Michael Keaton's Vulture in a surprise appearance, despite his being present in the MCU movie Spider-Man: Homecoming.
These are both Sony/Marvel films, so are connected in that way, but it could be Deadpool makes a surprise appearance in another movie's trailer or end-credits scene as a way to introduce his character.
This is all conjecture, and at present it is not clear how they will bring him into the fold, especially given his more adult nature.
For now, as with many of the MCU movies, fans will have to wait and see.
Published at Wed, 13 Jan 2021 08:55:04 +0000
Deadpool 3 MCU: How will Deadpool be integrated into the MCU?