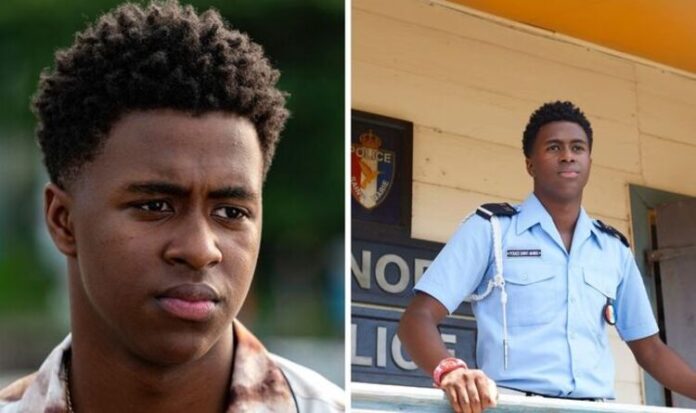 Shantol Jackson is one of the newest cast members on Death In Paradise and was introduced as Naomi Thomas in the latest series.
The ambitious young sergeant took over from JP Hooper (Tobi Bakare), who left in season 10.
Speaking about his character's first impressions of her, Tahj revealed: "I think Naomi reminds Marlon of JP.
"She's very serious about the job, cares a lot about her work and doesn't want to get anything wrong.
Published at Wed, 02 Mar 2022 08:51:06 +0000
Death in Paradise's Tahj Miles opens up on relationship with 'uptight' co-star