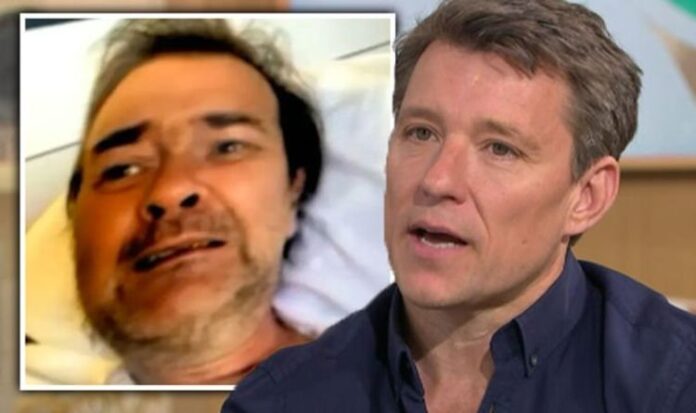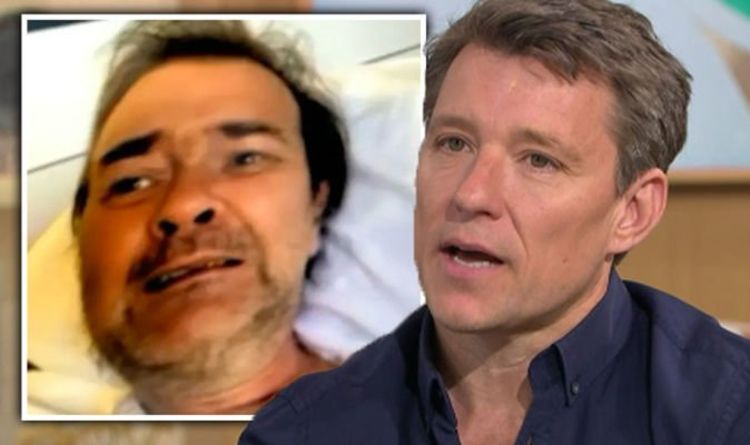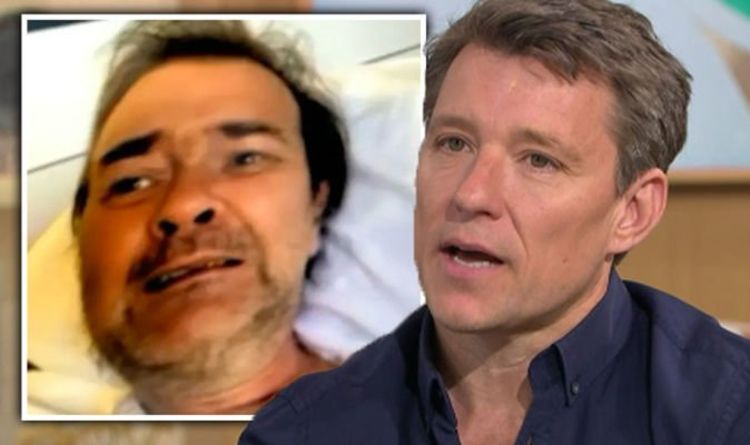 Derek, 53, has spent the past 12 months in hospital after contracting coronavirus last March and ITV's Kate, 53, has been left in turmoil over his condition. Despite the odds, he has pulled through and in an incredible development, he is now home and getting used to having his family around him 24/7. There are still huge steps to take in his recovery from the illness as the home has been adapted to meet his needs. However, appearing on Friday's edition of This Morning, family friend Ben, 46, explained this shouldn't have happened so quickly.
The Good Morning Britain star spoke with Eamonn Holmes, 61, and Ruth Langsford, 61, about interviewing Kate earlier in the day.
Ben referenced the Finding Derek documentary which aired last month and explained how medical professionals told the mother-of-two her husband would be in hospital for the foreseeable future.
However, when filming finished, the nation was put into a third lockdown and Derek's recovery began to regress.
Therefore, it was decided the father-of-two should be allowed home to spend time with his family and build up more communication with them.
Ben said: "He shouldn't have left the hospital until the end of 2021 but he hadn't been getting the contact he needed."
READ MORE: Ben Shephard fights tears as he shares Kate Garraway's heartbreak
"They needed to stimulate him more so suddenly, he's back home," the presenter said with a smile on his face.
Ben continued to explain there were going to be challenges for the family as he said: "Kate described it as coming home with a newborn.
"You've been waiting such a long time to have this and take it home and then it's that realisation of, 'Okay, this part is a huge responsibility'.
"She's responsible for him," the broadcaster declared but said his friend had a "great team around her" to help look after Derek.
Speaking on Friday's edition of Good Morning Britain, Kate spoke of her jubilation for having Derek back at home.
The broadcaster said of her children's reaction to seeing their father again: "They've been amazing actually.
"One of the things if we've now got some big glass doors, so they were outside in the garden.
"I was trying to position him so he could see them, I'm not sure how good his eyesight is, he seemed to be responding.
"And they were running back up to the door going, 'Dad, dad, watch this' and then running back out again," she explained.
Of some of the adjustments which have been made to the house, the mother-of-two explained: "We're in the kitchen and as you can see we've got sofas in our kitchen and our front room is now his bedroom.
"I thought I'd got it really ready and then the experts arrived and said, 'Right we've got to get all this out,' because obviously chairs and sofas and everything have to go because there's a lot of kit.
"There's a huge amount of kit that comes with him. So, I think in the next two and three days I'll be putting lots of things in plastic boxes.
"But it's all fantastic," she said with elation over being reunited with her husband in their home.
This Morning airs weekdays at 10am on ITV. Good Morning Britain airs weekdays at 6am on ITV.
Published at Fri, 09 Apr 2021 10:22:00 +0000
Derek Draper's miraculous U-turn as Ben Shephard says he wasn't due home for eight months