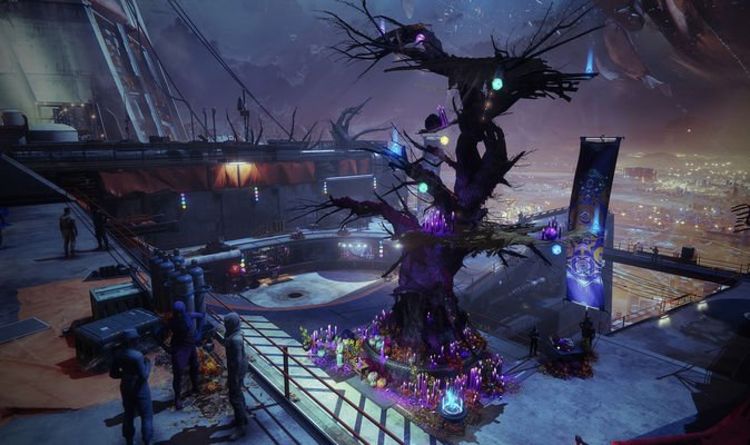 Destiny 2 Festival of the Lost 2020 start time update and new rewards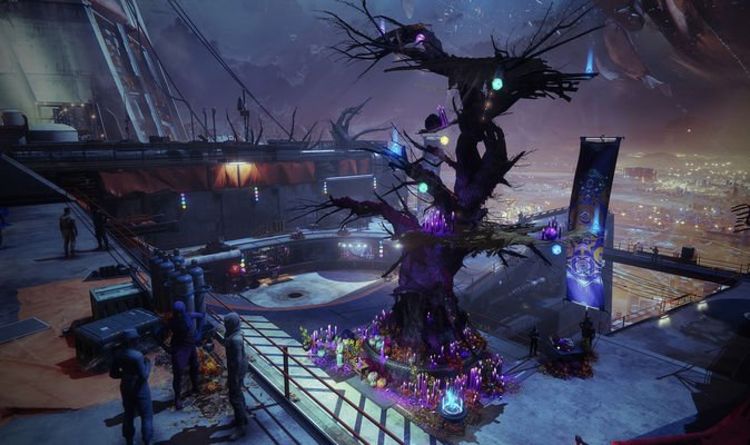 Bungie is kicking off its latest seasonal event, with the Destiny 2 Festival of the Lost set to offer new rewards until early November.
Fresh sets of Amour will be available during the event, with three new sets already confirmed for inclusion.
Unfortunately for those looking for fresh weaponry, there doesn't appear to be any new guns coming with this seasonal event.
Gamers can expect the return of the Horror Story and the Braytech Werewolf, along with a Ghost and Sparrow to earn.
The Haunted Forest will be a main part of the Festival, with plenty of chests available to open.
Once you finish off the required Triumphs you will be able to trade in some of your candy for a mummified Exotic Sparrow, ship, and Ghost.
A message from Bungie adds: "The Haunted Forest is back and filled with ghoulish enemies. This year, we've added five chests to the end of the activity for five times the loot!
"To open the chests, you are going to need some Cipher Decoders. Talk to Spider to get started and then they will drop from playing any of your favorite activities across the solar system – similar to Umbral Engrams. Braytech Werewolf and Horror Story will both be rewarded from these chests and each have new perk combinations to hunt for.
"You've probably been hearing this a lot lately, but it goes double for Festival of the Lost: don't forget to put on your mask. There are new masks available this year as well as some favorites from the past.
"Eva has a Masquerader Helmet which you can apply your masks to as ornaments before you head out in the world to start stockpiling candy. The mask mods for the Haunted Forest also return from last year's event."
DESTINY 2 FESTIVAL OF THE LOST START TIME NEWS
Bungie has confirmed that the Destiny 2 Fesitval of the Lost start time has been set for 6pm BST on Tuesday, October 6, 2020.
For Guardians in the United States, the Festival of the Lost will be kicking off at around 10am PDT.
The event is set to run for four weeks, meaning there will be plenty of time to grab all the cosmetic rewards.
Here's what you need to know before getting ready for Destiny 2 Festival of the Lost:
Minimum Power to enter the Haunted Forest is 750.
You can hold up to 25 Cipher Decoders before you need to go open some chests in the Haunted Forest.
There will be both earnable masks and masks available for Silver/Bright Dust.
Any Triumphs involving masks do not require masks from Eververse.
Bounties will return from last year and will once again offer Bright Dust.
All-new Eververse items will be available for both Silver and Bright Dust except for the "One-Inch Punch" finisher which will be available for Silver.
The toothbrush is still just a toothbrush.
Inspecting a Cipher Decoder will incorrectly display Masterworked versions of the Braytech Werewolf and Horror Story auto rifles as potential Haunted Forest Cache drops.
The Wrapped and Ready Festival of the Lost Triumph refers to the Restless Shell as the mummy Ghost, when it should be called the Festival of the Lost Ghost.
The lower half of the Warlock Blood Lineage Robes Universal Armor Ornament will experience a visual texture error at the launch of Beyond Light. This issue will be resolved in a patch soon after release.
Published at Tue, 06 Oct 2020 04:06:51 +0000