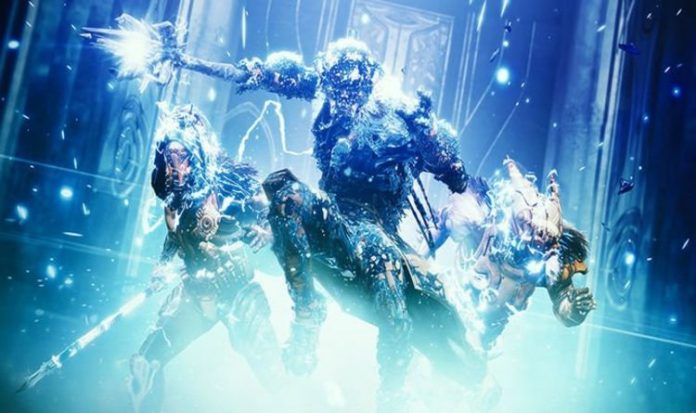 Guardians will be battling it out again this weekend when Bungie releases the latest Trials of Osiris event into Destiny 2 today.
Pitting fireteams of three against each other, the Crucible will offer rewards to those who put together the most impressive runs.
And this weekend, Bungie has confirmed that they will be using different rules and experimenting with how things work.
Trials of Osiris Freelance changes the rules so that everyone plays queues by themselves.
This week will also see Bungie tweak the requirements needed to join Trials, providing this latest update to fans regarding what will be happening in December:
"This week is also a Labs where we do not require the Trials Intro quest to launch into the nodes; the only requirements are owning Beyond Light and being at 1290 Power level or higher.
"While Trials can be a bit competitive, we hope this variation will open up PvP to more players and introduce them to some sweet rewards, and fuel more desire to give the Crucible a try from time to time.
"December 16 will be our last TWAB of the year, so we are announcing this well in advance: On December 31-Jan 3 we will be running another Trials Labs: Freelance. If you'd like to ring in the new year alone, we've got the playlist just… for… you? Wait, no!
"That's a sad way to look at it. If you're looking for a playlist that you can enter solo and potentially meet lifelong friends in, we've got the playlist just for you.
"Expect an additional Capture Zone and Freelance in early February, before The Witch Queen launches. We'll also be looking at map rotation in the Trials playlist over the next few months, starting with pulling lower performing maps from rotation."
The official Osiris rewards will not be known until after 6pm GMT, and it might take a little time to find out the complete loot list. It will be Guardians having to do the hard work as Bungie rarely ever provides clues beforehand.
Trials now boast a seven-win challenge, which will be available from Saint-14, and provides the Adept Flawless loot. Reputation gain per match has been scaled by the number of round wins on a ticket, and Trials passages are now account scoped.
Bungie has confirmed they have reduced the round time to 90 seconds, with each round starting with fresh special ammo.
Cross-Play must be enabled to participate, which also requires the purchase of the current yearly expansion.
The full list of Trials rewards will be added to the top of this article when they have been revealed by Guardians.
Published at Fri, 03 Dec 2021 02:02:07 +0000
Destiny 2 Trials of Osiris rewards this week and flawless loot report