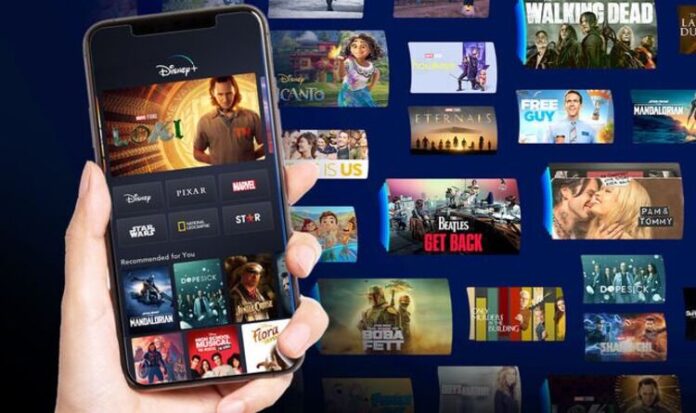 Disney+ has announced that it will expand its hugely-popular streaming service to 42 new counties in the next two months. Disney+ is currently available in 60 nations around the globe. Given this Netflix rival only launched in November 2019 in the United States, Canada, and the Netherlands, before rolling out to the United Kingdom and a number of European countries in March 2020 – that's a pretty rapid global expansion.
For comparison, Netflix is now available in 190 countries worldwide. When the US streaming service rolled out across the globe back in 2016, expanding from 60 countries to 190 nations in one fell swoop, CEO Reed Hastings announced that it was "the birth of a new global Internet TV network".
"With this launch, consumers around the world – from Singapore to St. Petersburg, from San Francisco to Sao Paulo – will be able to enjoy TV shows and movies simultaneously – no more waiting. With the help of the Internet, we are putting power in consumers' hands to watch whenever, wherever and on whatever device," the entrepreneur added.
The next major rollout of Disney+ will begin on May 18, 2022 with the arrival of the streaming service in South Africa. This is followed by a launch in Algeria, Bahrain, Egypt, Iraq, Jordan, Kuwait, Lebanon, Libya, Morocco, Oman, Palestine Territories, Qatar, Saudi Arabia, Tunisia, United Arab Emirates, and Yemen in June 8, 2022.
Less than one week later, on June 14, Disney+ will arrive for new subscribers in Albania, Andorra, Bosnia & Herzegovina, Bulgaria, Croatia, Czech Republic, Estonia, Greece, Hungary, Kosovo, Latvia, Liechtenstein, Lithuania, Malta, Montenegro, North Macedonia, Poland, Romania, San Marino, Serbia, Slovakia, Slovenia, Turkey, and Vatican City. And finally, Israel viewers will finally get access to the streaming service on June 16, 2022.
The next hotly-anticipated series coming to Disney+, Ob-Wan Kenobi, which sees Ewan McGregor return to the Star Wars universe for the first time since May 2005 has been delayed by a few days. Originally scheduled for May 25, the exclusive Disney+ series will now launch on Friday May 27. To compensate for the longer wait, the House Of Mouse will launch two episodes as a double-bill, instead of the previously scheduled single season premiere.
The mammoth expansion across the globe, as well as new boxsets debuting on Disney+, comes ahead of a price rise for all subscribers. Disney CEO Bob Chapek recently told shareholders that the amount of content coming to its streaming service is set to double in recent months.
Disney+ has already achieved the goal of debuting a brand-new title on its service every single week, but it's not stopping there. Chapek told shareholders that he wanted even more new shows and movies coming to Disney+ next year – rapidly expanding the library of content available to new and existing subscribers. But in order to pay for the wealth of new shows, Chapek has promised a price rise in 2023.
As it stands, Disney+ costs £7.99 a month. Unlike Netflix, it doesn't charge customers extra to stream in higher quality (High Definition, or 4K Ultra HD) or to watch on more devices simultaneously. Instead, it's a one size fits all approach. Every Disney+ subscriber can watch in Ultra HD if their streaming device and TV supports the pixel-packed format and on up to four devices at the same time.
Published at Sun, 03 Apr 2022 10:28:34 +0000
Disney+ announces huge expansion to rival Netflix ahead of price rise