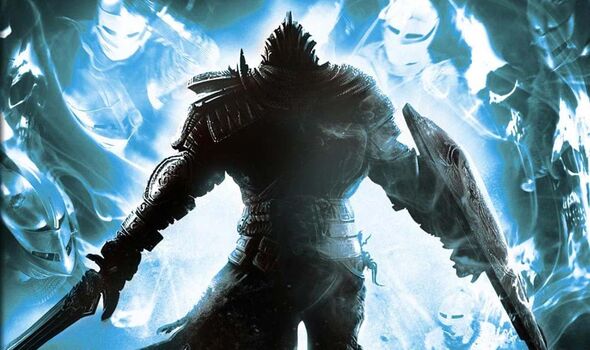 Do you own these PS1, PS2, PS3 or PS4 games? You've hit the jackpot (Image: SONY GETTY ACTIVISION)
Retro gaming is a lucrative market right now, with one game in particular selling last year for over £1million. That game was a sealed, pristine copy of Super Mario 64 – but you don't need to have something as rare as that lying around the house to make money. Even if you have some in-demand PS1, PS2, PS3 or PS4 games in your collection you could still make a tidy profit.

This news comes courtesy of PriceCharting, an invaluable source of information for retro game lovers as the website tracks how the value of countless games have changed over time.
This helps make sure collectors don't pay over the odds when adding a new title to their collection, and also helps them know how much to sell retro games they already own.
And on the PriceCharting website you can find out information on the most valuable PS1, PS2, PS3 and PS4 games around, along with much much more.
Both the PS1 and PS2 have games that are worth over £2,000 while games released for newer consoles such as the PS3 and PS4 can still fetch hundreds of pounds.
For the PS1, the game that's most valuable may leave you surprised as it's a little known title called Cindy's Fashion World.
A brand new copy of this can fetch over £2,500. While other valuable games for the PS1 include Castlevania Symphony of the Night, Suikoden 2 and Klonoa Door to Phantomile.
The PS2, meanwhile, is a great console to collect for if you're looking to build up a vast library of games cheaply.
You can find many PS2 games available to buy for just a few pounds, which can help you build a sizeable collection for your game room without breaking the bank.
Despite this, there are some PS2 games that are in-demand and fetch a high price among retro game collectors.
Cindy's Fashion World for the PS1 is worth thousands of pounds (Image: PHOENIX GAMES GRABIT GAMES)
The most expensive PS2 game is Sengoku Anthology, which brings together games from SNK's Sengoku beat-em-up series.
A new version of this PS2 sells for over £2,600. While other PS2 games that sell for a high price include cult classic survival horror games Rule of Rose and Kuon, as well as the limited edition version of the London-based GTA-esque adventure The Getaway.
In terms of the PS3, the most valuable games are the collector's edition of Drakengard 3 and the Prepare to Die Zavvi steelbook version of FromSoftware's much-loved and influential RPG Dark Souls (one of the precursors to the developer's latest hit Elden Ring).
And on the PS4 the most valuable games include the Resident Evil 2 collector's edition and the nightmare edition of Bloodborne.
You can find more details on the most valuable PS1, PS2, PS3 and PS4 games below.
But before we take a deep-dive into these figures there are a few important things to point out.
Rule of Rose is a rare survival horror cult classic for the PS2 (Image: 505 GAMES)
The main thing to bear in mind is prices in the retro game market can vary depending on a number of factors.
Firstly, the price of a game released in one region can differ from the price of a game released in another region, while prices also vary depending on which consoles a game was released on.
A case in point would be Snatcher. An import of the Japanese version of Snatcher for the PS1 or Saturn can be picked up at a low price, but the English language version released for the Mega CD (or SEGA CD if you're in the US) is much more valuable.
Also, the price of a game can differ drastically depending on whether you have the game loose (i.e without a box and manual), complete in box or brand new and sealed.
The prices we'll be going through below are for UK games released in the PAL region with prices shown for loose, complete in box (CIB) and brand new…
PlayStation look back at every game from the PS4 generation
MOST VALUABLE PS1 GAMES
Cindy's Fashion World – Loose price £896.27, CIB price £983.69, new price £2,557.27
Castlevania Symphony of the Night [Limited Edition] – Loose price £367.14, CIB price £496.31, new price £1,205.25
Castlevania Symphony of the Night – Loose price £294.50, CIB price £299.88, new price £779.42
Suikoden II – Loose price £201.65, CIB price £269.69, new price£1,382.35
Formula One 99 [Beta] – Loose price £156.08, CIB price £240.12, new price £624.30
Klonoa Door to Phantomile – Loose price £153.85, CIB price £171.67, new price £446.36
MOST VALUABLE PS2 GAMES
Sengoku Anthology – Loose price £853.73, CIB price £1,109.85, new price £2,663.73
Rule of Rose – Loose price £345.71, CIB price £346.24, new price£385.69
Kuon – Loose price £223.61, CIB price £258.84, new price £517.83
The Getaway [Limited Edition] – Loose price £211.18, CIB price £258.70, new price £792.56
Dragon Sisters – Loose price £201.20, CIB price £205.98, new price £264.54
White Van Racer – Loose price £162.14, CIB price £210.70, new price £505.67
If you have a rare version of Dark Souls for the PS3 then you're in luck too (Image: BANDAI NAMCO)
MOST VALUABLE PS3 GAMES
Drakengard 3 [Collector's Edition] – Loose price £257.45, CIB price £318.18, new price £477.54
Dark Souls [Prepare to Die Zavvi Steelbook] – Loose price £221.78, CIB price £266.14, new price £325.20
God of War Omega Collection – Loose price £114.05, CIB price£136.87, new price £205.31
Call of Duty: Modern Warfare 2 [Prestige Edition] – Loose price £110.79, CIB price £110.97, new price £166.53
Sonic Generations [Collector's Edition] – Loose price £95.05, CIB price £148.10, new price £172.50
God of War III [Press Kit] – Loose price £88.95, CIB price £107.21, new price £143.85
MOST VALUABLE PS4 GAMES
Resident Evil 2 [Collector's Edition] – Loose price £325.72, CIB price £326.74, new price £461.52
Garou Mark of the Wolves [Ultimate Grant Edition] – Loose price £321.55, CIB price £345.99, new price £368.64
Bloodborne [Nightmare Edition] – Loose price £237.24, CIB price £267.14, new price £282.46
Assassin's Creed IV: Black Flag [Black Chest Edition] – Loose price £218.34, CIB price £235.14, new price £305.69
Witcher 3: Wild Hunt [Collector's Edition] – Loose price £201.27, CIB price £236.16, new price £270.54
Doom Eternal [Collector's Edition] – Loose price £192.00, CIB price £192.35, new price £250.18
Published at Wed, 09 Mar 2022 17:54:56 +0000
Do you have these PS1, PS2, PS3 or PS4 games? You've just hit the jackpot